Brooke Skelley
Meet Brooke Skelley; the beautiful girlfriend and fiancee of NFL player Cameron Brate, the tight end from Illinois currently playing for the Tampa Bay Buccaneers.
Cameron Brate Family
Cameron Brate was born in Naperville, Illinois on July 3, 1991. He is one of the children born to Patricia and Philip Brate, ages 65 and 67, respectively. Cameron's momma graduated from Prospect High School, Illinois State University, and Northern Illinois University, she worked for the Naperville School District.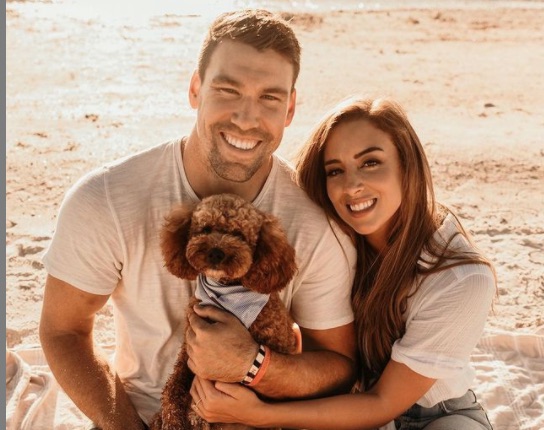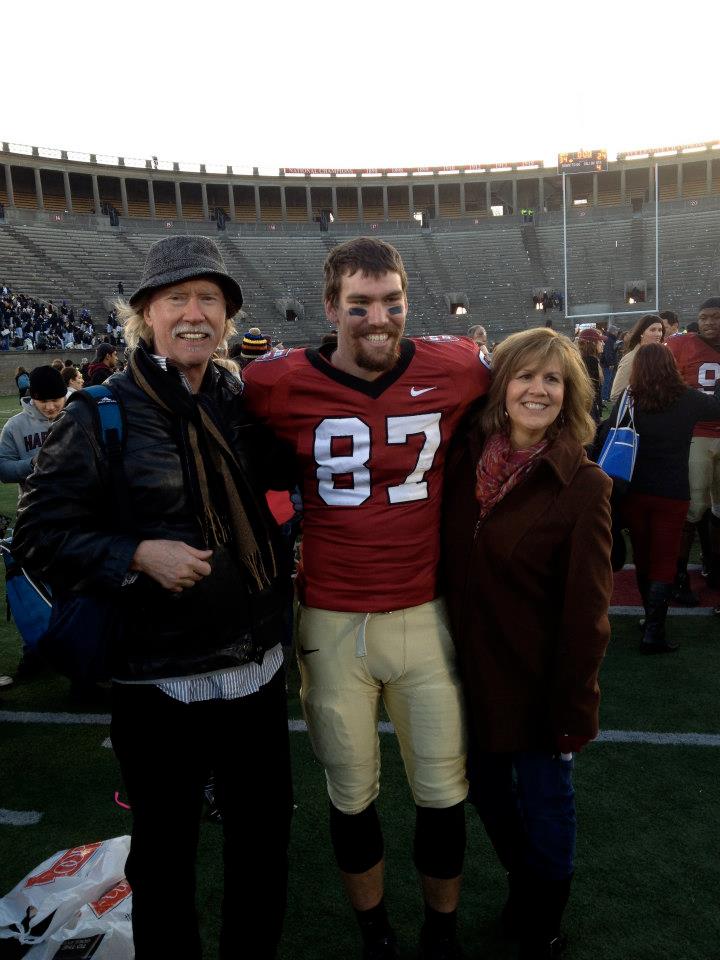 His dad, Philip,  from Peru, Illinois, attended St.Bede Academy, Illinois State University, and Northern Illinois University, Philip like his wife Patricia works at the Naperville, School District 203.  Cameron has two siblings, sister Carrie (Jun. 3, 1989) and brother Kyle (b. Oct. 1, 1989).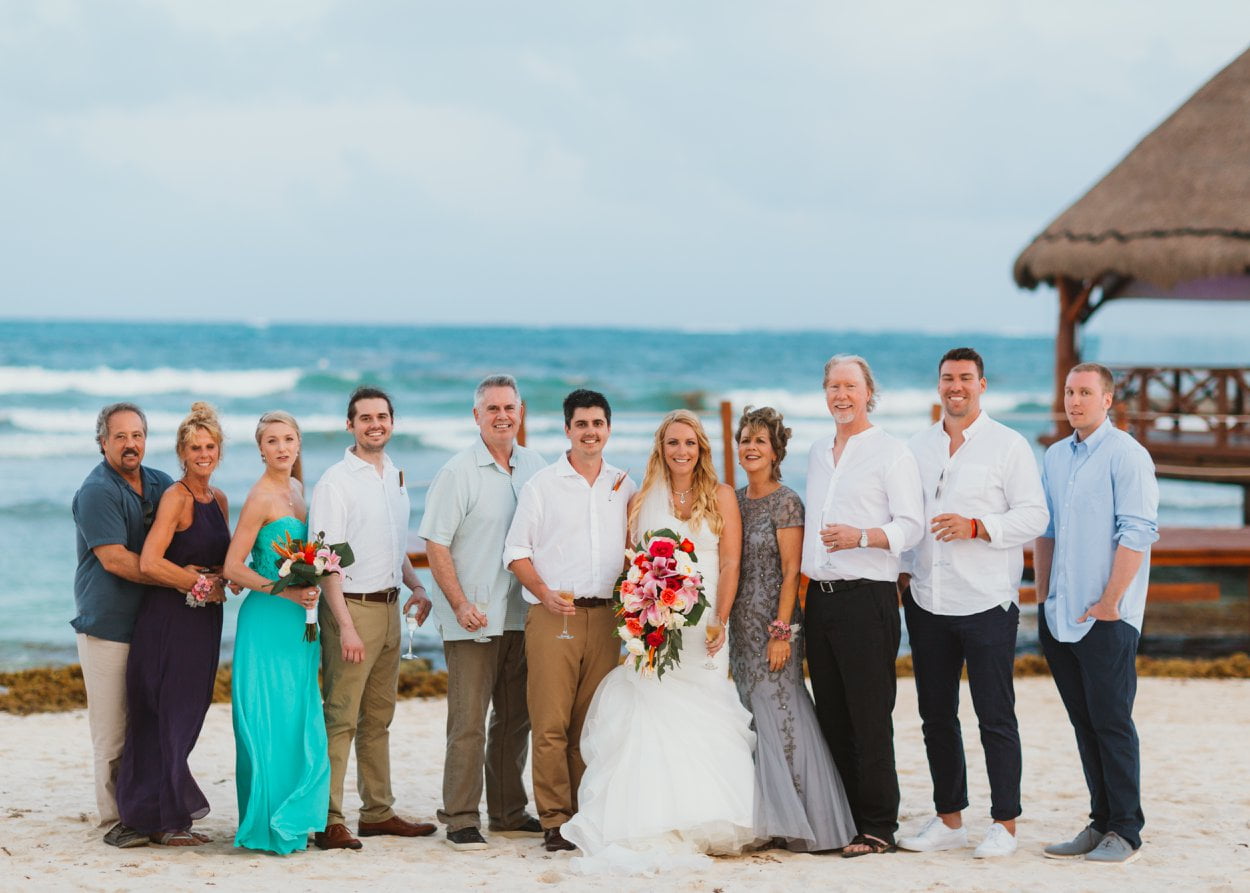 How Tall is Cameron Brate?
Cameron Brate is 6'5 or 1.96 m; in case you are curious Brate's weight is 245 lb or 111 kg. His arms size is 31 3/4 inches; his pre-draft measurables are 4.77 seconds in the 40-yard, 2.72 seconds in the 20-yard split, 4.48seconds in the 20-yard shuttle, 7.16 seconds in the three-cone drill, recorded 33 1/2 inches in the vertical jump, and 9'9 inches in the broad jump.
Cameron Brate College
Cameron Brate played college football at Harvard after he graduated from Naperville Central High School. At Harvard, he became a close friend with Kyle Juszczyk, a fullback with the San Francisco 49ers.
Brate redshirted his freshman year; his sophomore year, he was named College Football Performance Awards National Tight End of the Week, recorded 25 catches for 386 yards, seven touchdowns. In his junior year, recorded 37 catches for 513 yards, and five touchdowns. He finished his career at Harvard with 18 career touchdowns, 91 receptions, and 1,381 receiving yards.
Cameron Brate Stats
In 2014, with the Buccaneers, Brate played in 15 games, recorded 1 reception for 17 yards; in 2015, recorded 23 receptions for 288 yards, three receiving touchdowns in 14 games. Cameron Brate, recorded 57 attempts for 660 yards, eight receiving touchdowns in 15 games in 2016. The following year, finished with 48  receptions in 591 yards, six receiving touchdowns in 16 games. In 2018, in 16 games, finished 30 receptions in 289 yards and six receiving touchdowns.
Cameron played in 16 games finished with 36 receptions for 311 yards and four receiving touchdowns in 2019; last year Brate recorded 28 receptions for 282 yards and 2 receiving touchdowns in 16 games.
Cameron Brate Net Worth and Contract
Brate signed his first three-year contract with the Tampa Bay Buccaneers worth a three-year, $1.53 million contract and a $3,000 signing bonus on May 21, 2014. After a short-lived sting with the New Orleans Saints, Bratesigned a second contract with Tampa worth  $510,000 contract in September 2015; subsequently on March 12, 2018, signed a six-year, $40.8 million contract which included $18 million guaranteed.
Brate's annual salary is around $6,800,000 annually; his net worth has been estimated at $10 million as of February 2019.
Cameron Brate Trade
He initially signed a contract as an undrafted free agent in 2014; Tampa Bay signed him to their practice squad on September 6, 2015, and released him from their practice squad on September 15, that same year. The following day, the New Orleans Saints signed him to their practice squad, on September 22, 2015, returned to Tampa Bay after they signed him from the Saints' practice squad.
Cameron Brate Wife Brooke Skelley
Cameron Brate is not married yet, but he and his longtime girlfriend Brooke became engaged on May 31, 2020, at Pass-a-grille Beach in St. Pete Beach, Florida. They plan to get married on March 19, 2022.
We can't really confirm when or how exactly Cameron and Brooke met, but it seems that it was sometime around 2016, when she became a communications assistant for the Tampa Bay Buccaneers.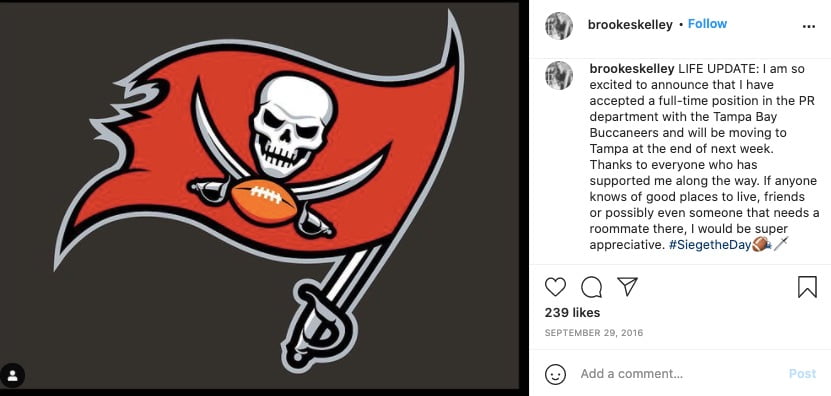 Brooke Skelley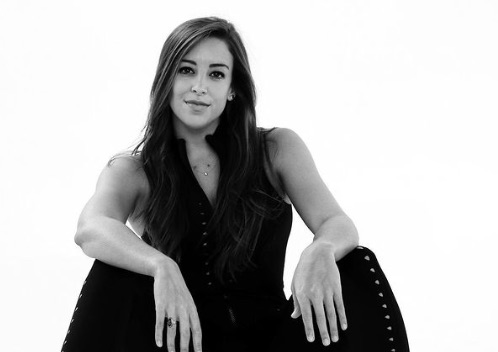 Brooke Ellen Skelley was born on May 18, 1993, she is one of three children born to Nancy Vitas Skelley, a Virginia Tech Graduate, real estate agent at Re/Max Southern Shores, and Mark Skelley. She has two siblings, brother Samuel who graduated from Clemson, and sister Courtney Skelley, now Courtney Baisdaemn a nurse practitioner.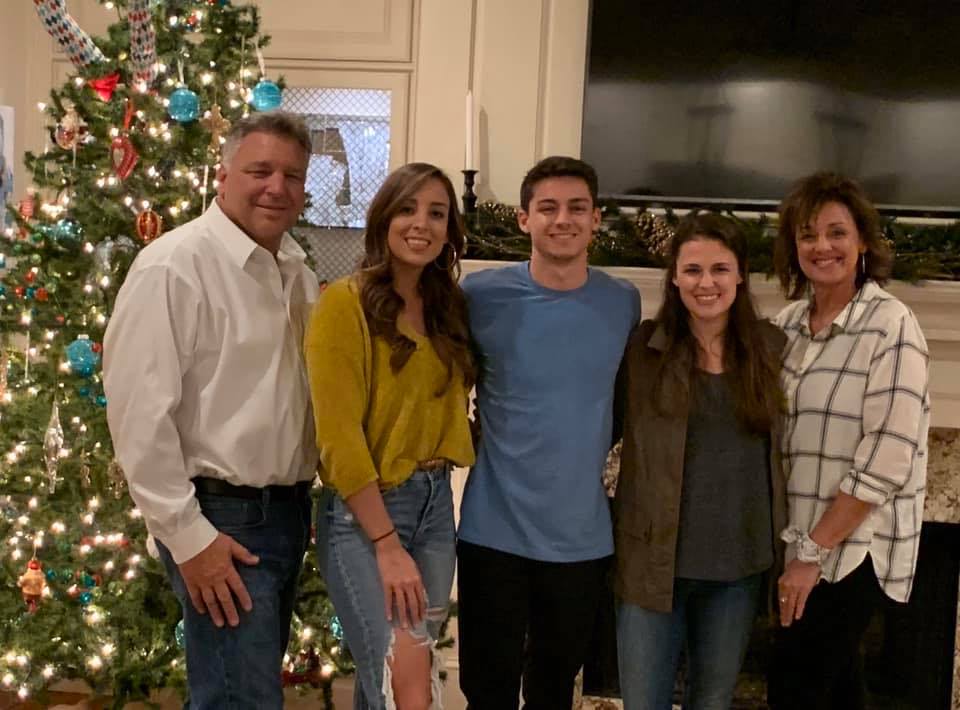 Ms. Skelley graduated from Myrtle Beach High school before earning her Bachelor of Arts in communications, public relations, and sports communication from Clemson University in 2015. Brooke was a public relations intern at Clemson from August 2014 to May 2015. She was a communications staff for the Gold Cup with CONCACAF in July 2015.
Furthermore, served on the communications staff for ACC Football Championship; had the same working position with the Carolina Panthers from June 2015 to June 2016; later on, joined the Tampa Bay Buccaneers first as a communications assistant in October 2016 and communications coordinator two years later.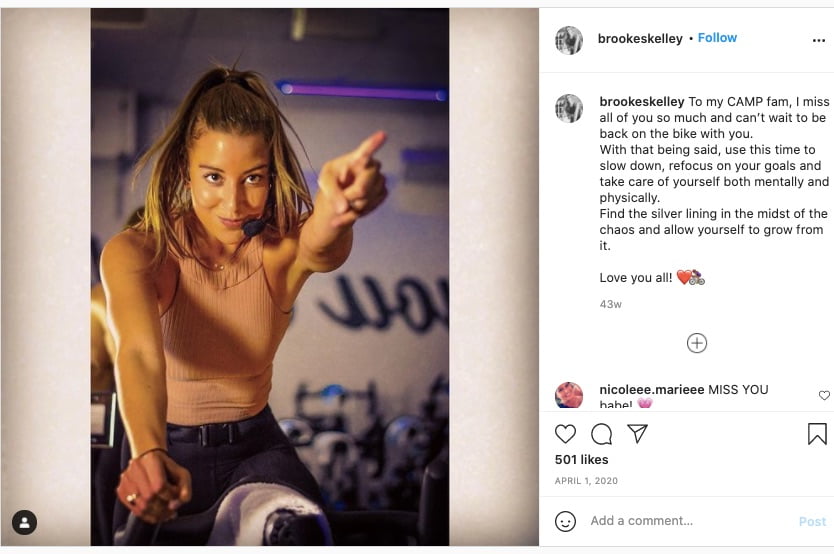 She worked in real estate for Keller Williams Realty from January 2018 to February 2020; has been a cycle Instructor at CAMP Tampa since October 2017; in addition to that, joined the Coastal Properties Group & Christie's International Real Estate in February 2020 and is the director of marketing and communications for the Tampa Bay Super Bowl LV Committee.
Brooke and Cameron tested positive for Coronavirus in July 2020, after they recovered, they planned to donate plasma, this is what he said at the time.
"I initially tested negative, but at some point, I contracted it from her and later became infected," Brate said. "For me personally, the only thing I experienced was a loss of taste for two days. So I'm extremely grateful that I wasn't one of the people who got some of the more severe symptoms."

"We just tried to avoid the risk of exposure to each other as much as possible. We weren't huddling up, we weren't hugging each other or anything like that. We were just having a little catch outside so it was kind of a calculated risk, I would say, that we took in that regard. We did the best we could to try to maintain social distance and really not have too much close interactions with one another."

"I will say — the scary thing is, if she hadn't tested positive, I kinda would've gone on with my life as normal and potentially infected other people," Brate said. "So that was kind of the main takeaway for me, was just how scary that possibility was. I think that's potentially the case for a lot of people as well."

"Thankful to have fully recovered from COVID-19. Donating plasma is the next step and something many can do! Go to OneBlood.org to learn how. Stay safe and #GOBUCS!
Moreover, check out Cameron Brate's GF Brooke Skelley on Instagram