Kristin Juszczyk
Have you met Kristin Juszczyk? She is the wonderful and gorgeous wife of NFL player Justin Juszczyk; her hubby is the impressive 6'1″ full back for the San Francisco 49ers. Juszczyk previously played for the Ravens and at Harvard prior to declaring to the draft, where he was the 130th overall selection drafted in the 4th round of the 2013 NFL Draft by the Baltimore Ravens.
Juszczyk, played for the Cloverleaf Colts at Cloverleaf High School, before attending Harvard University.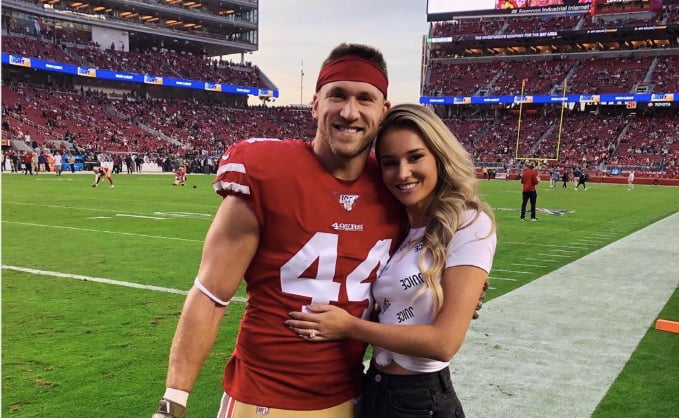 He made his NFL debut with the Ravens during the regular season against the Denver Broncos. After four seasons entered the free agency becoming a top prospect for several teams, among those with interest were the Eagles, Bills, Browns, and the 49ers.
He eventually signed with San Francisco on September 10, 2017.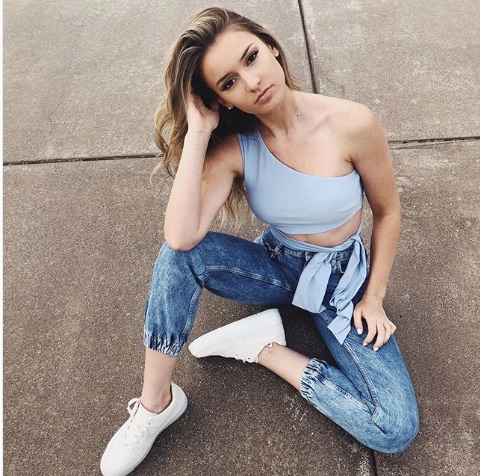 As noted, Justin Juszczyk is happily married to the former Kristin Arceri. Kristin was born on November 2, 1994, in Massapequa, NY. She is one of three children born to Joseph and Gini Arceri (Nee. Beaver), who sadly passed away on March 26, 2012.
Kristin's siblings are, Alexander and Lauren.
Kristin the owner of ORIGIN (named as a tribute to her momma), studied at the University of Rhode Island and Towson University where she graduated with a Bachelor of Business Administration and Marketing in 2016.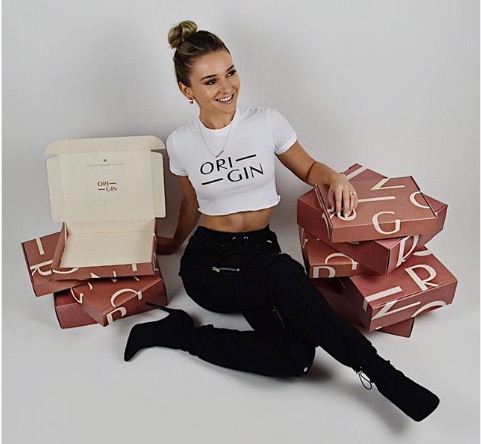 Before launching ORIGIN in September 2018, Mrs. Juszczyk was a product marketing intern for Stanley Black & Decker. She also did internships at MGH and THe TJX Companies in 2016 and 2014, respectively.
Kristin was a Red Bulls Wiiings Team member and was a project estimator at the Shade Factory in Mineola, NY.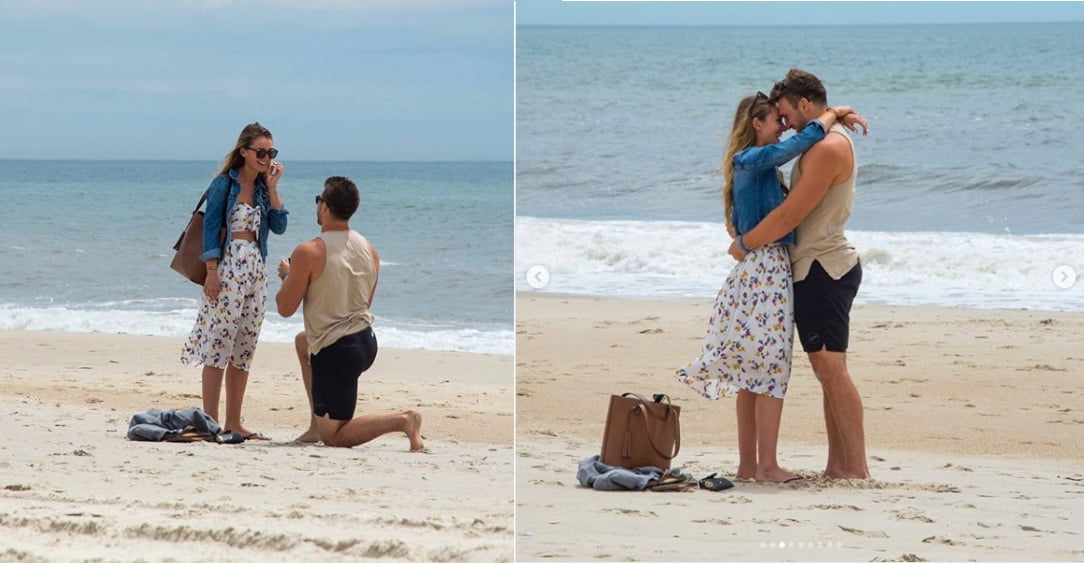 Justin and Kristin dated for a couple of years before he popped the question during Memorial Day weekend in 2017; they tied the knot on July 6, 2019.
Follow Kristin Juszczyk on Instagram here.