Carolina Reynoso
Carolina Reynoso is the lovely wife of former soccer player turned coach, Juan Antonio Pizzi. Her 48-year-old husband is the current manager of the Chilean National Team.
He was named as Chile's national team manager earlier this year after only one year at the helm of Club León in the Liga MX.
Argentine-born Pizzi, has managed Liga MX club Leon since 2014 and was the boss at Spanish Primera Division club Valencia for a year prior to that.
In addition to overseeing Chile's team throughout World Cup qualification, Pizzi will also be tasked with guiding the squad for the 2016 Copa America Centenario in the United States and the 2017 Confederations Cup in Russia, a tune-up event for the World Cup. It was also announced he will remain in the position until the end of the 2018 World Cup, according to a statement on the Chilean federation's website.
Born Juan Antonio Pizzi Torroja on June 7, 1968 in Santa Fe, Argentina; Pizzi started his professional career with Rosario Central, before transferring to Mexico's Deportivo Toluca FC. After only one year he moved to CD Tenerife, experiencing great individual success (30 goals in his first two seasons combined) while also helping the Canary Islands club qualify for the UEFA Cup in his second year.
He spent the bulk of his club career in Spain, mainly at Tenerife, helping to the side's consolidation in La Liga and amassing top division totals of 221 games and 92 goals over the course of eight seasons – he also played for Valencia and Barcelona.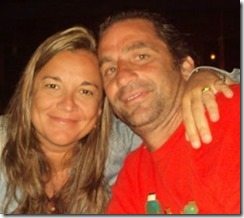 Carolina Reynoso and her husband are the proud parents of four children. Carolina Reynoso gave birth to three daughters: Tatiana, Agostina and Guillermina; and to one son: Nicolas Pizzi.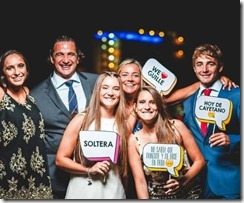 The couple's eldest child, Tati Pizzi-Reynoso studied International Relations in Spain. According to Spanish blogs, second child, son Nicolas plays soccer while third child, daughter Agostina actually plays hockey, last but not least of the Pizzi Reynoso clan we have. Gillermina who is lovingly called Guille.
Back in 2003, Carolina Reynoso and her husband opened an equestrian products shop called Chacras del Sauce in Barcelona.
You can find lovely Carolina Reynoso on Facebook here.