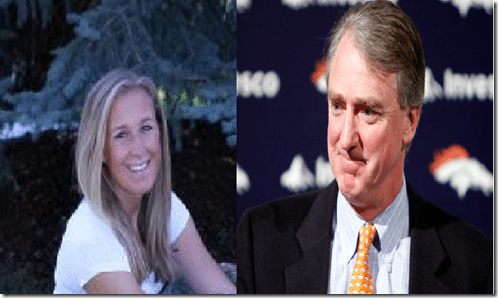 Alright NFL fans, the weekend is almost here, so that means only one thing! Super Bowl time! Forget about your grandma's, your mom or your girlfriend's birthday; there is nothing more important happening this Sunday than the Super Bowl! Now whether you are a Seahawks or a Bronco's fan you know very well who Joe Ellis is, what you might not know is about his beautiful daughter Catherine.
So, we thought about sharing with y'all everything we could find about this young lady!
Daughter of Joe and Ann Ellis, Catherine was born in Greenwich, Conn. on Sept. 18, 1994. She has two older brothers Si and Zander Ellis (pictured below).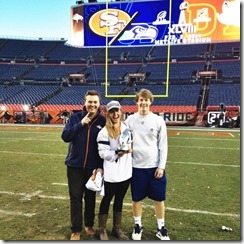 Last year the Denver Post wrote an article about her as the athlete of the week. The article goes to say her favorite athletes are Willis McGahee, Wesley Woodyard and Champ Bailey. Her favorite team is undoubtedly the Broncos and her favorite subject is AP statistics. She is a Field hockey and lacrosse player. During high school she played as a center-forward in the hockey team and as an attack player in lacrosse at Kent Denver School.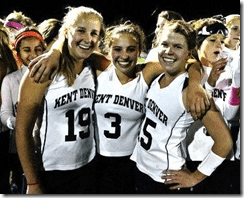 Catherine gave her take about high school sports being necessary saying
High school sports have helped me become a better athlete and a better person. I've met so many friends and made so many fond memories. I'm thankful for every opportunity and have been blessed to play these four years. It's been amazing.
The goal oriented young lady is planning on following daddy's steps, saying she is interested in working in the NFL as a general manager or in the business office. The 19-year-old is currently attending Cornell University and is part of the Women's Lacrosse team.
Want to know more about her?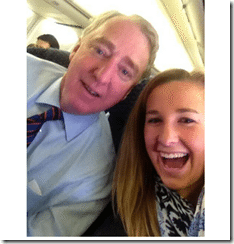 Here some of the things Catherine loves: her mom's chicken dinner and country music!
She would also love to visit Spain someday.
Find her on Facebook here and on twitter here.