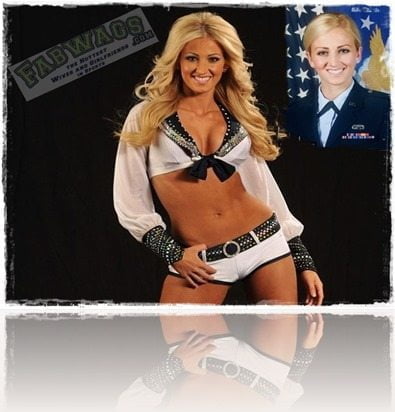 Is there an U.S. Air Force First Lieutenant among the Seattle Seahawks cheerleaders aka the Sea Gals? There sure is and the name of this patriotic cheerleader is Alicia Quaco, a stunning, heart warning Gal with a interesting story to tell.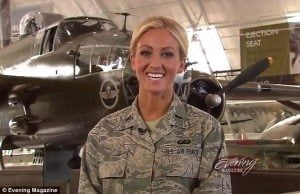 Believe or not cheerleading was something  Alicia Quaco took up when she enlisted in the Air Force Academy, she decided to become a professional NFL cheerleader after she graduated from the Air Force, the Seattle Seahawks' Sea Gals was the perfect choice since Ms. Quaco had just moved to Seattle from Mississippi.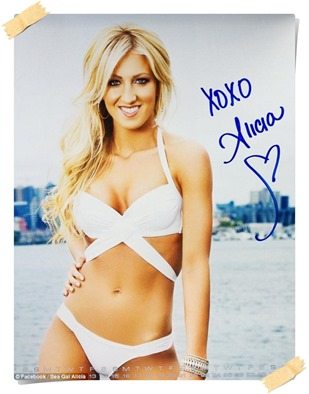 25-year-old Alicia Kimberly Quaco was born in an Diego California, to Barbara Nesbitt, 59, and Kim Laurence Quaco a retired San Diego Sheriff  deputy.
Alicia graduated in 2006 from Carlsbad  high School in California, that same year a 18-yea-old Alicia Quaco enlisted in the United States Air Force Academy, where in 2010 she graduated  with a Bachelors of Science in Social Science.
Alicia has two handsome brother, older brother Evan  and Alex who graduated from Carlsbad High last year.
And what about Alicia Quaco's personal life? Any boyfriend? Yes, no, it's complicated, let me explain, Alicia Quaco once also known as Alicia Quaco Hainebach, she is or was married to Blaine Hainebach, who she met in Colorado Springs at the U.S Air Force Academy where Blaine graduated in 2010 with a major in Human Systems engineering.
Alicia's hubby  born in Oklahoma to Judy and Richard Hainebach  is a Putnam City North High School graduate, who played football in high school, he was an outside linebacker. Alicia and Blaine got engaged in November, 2009, they got married on June 12, 2010, in California.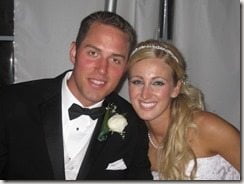 But Alicia and Blaine are no longer together, nor is she single either, this lucky guy is the guy holding her heart.
Follow Alicia Quaco on Twitter here, Facebook here and Instagram here.