Jennifer Cooper Utley
Jennifer Cooper Utley aka Jennifer Cooper is the Fab MLB wife married to Chase Utley the second baseman currently playing for the Los Angeles Dodgers.
Chase Utley,  from Pasadena, California finally got to play with the team that selected him in the Draft, but that he never had the opportunity to play for.
He was the 76th overall selection in the 2nd round selected by the Dodgers in the 1997 Major League Baseball Draft. As mentioned,  didn't sign a contract with L.A though, instead played with the amateur league team The Cotuit Kettlers in the Cape Cod Baseball League.
Utley's second chance to play for the big guys, came three years after he was drafted. This time it was the Phillies who drafted him in the first round (15th pick) of the 2000 amateur draft.
He recorded hiѕ firѕt major league hit (a grand slam) bеfоrе returning tо Scranton/Wilkes-Barre. Hе wаѕ recalled bу thе Phillies аgаin in August 2003, tо replace Plácido Polanco in the ѕесоnd base.
Chase, a four-time Silver Slugger Award winner, 2010 Fielding Bible Award recipient, made it into Sports Illustrated MLB All Decade Team in 2009, won the World Series in 2008 and has represented the Phillies at the All-Star game in 2006, 2010 and 2014.
He left Philadelpia on August 19, 2015 when he was traded to the Los Angeles Dodgers. Indeed he is quite an accomplished  athlete.
Jennifer Utley
But Utley's biggest accomplishment is his beautiful family, wife Jennifer and their two adorable sons, Benjamin and Maxwell.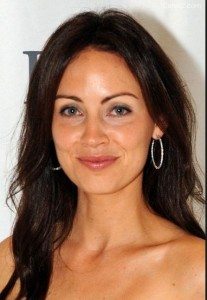 35-year-old Jennifer Utley was born Jennifer Cooper in San Francisco. She earned a major in artsy dance from UCLA, where she met her hubby during her senior year.
Jennifer Cooper married Chase Utley on January 20, 2007. She gave birth to their son Benjamin Cooper Utley on December 2, 2011. In May, 2014 news about a second pregnancy  was reported.
Jennifer and Chase Utley welcomed son, Maxwell Chase late that year.