Susana Aguilar
This beautiful lady is Mrs. Susana Aguilar; she is the gorgeous wife of Venezuelan MLB player Jesus Aguilar, the  Talented first baseman for the Milwaukee Brewers.  who also played with the Cleveland Indians prior to joining the Brewers in 2017.
RELATED STORIES: Milwaukee Brewers Wags!!
Jesus Aguilar initially joined the Indians in 2007 as an unrestricted free agent; however, he started playing for several minor league teams such as the Dominican Summer League Indians, Akron Aeros and the Columbus Clippers.
He finally joined the Indians in July 2015; subsequently, signed with the Brewers on February 2, 2017.
About Susana.. unfortunately there isn't much out there, we know Mrs. Aguilar is also from Venezuela; she holds a degree in public accounting. Jesus and his wife Susana are the pour parents of their beautiful two-year-old son Mathias.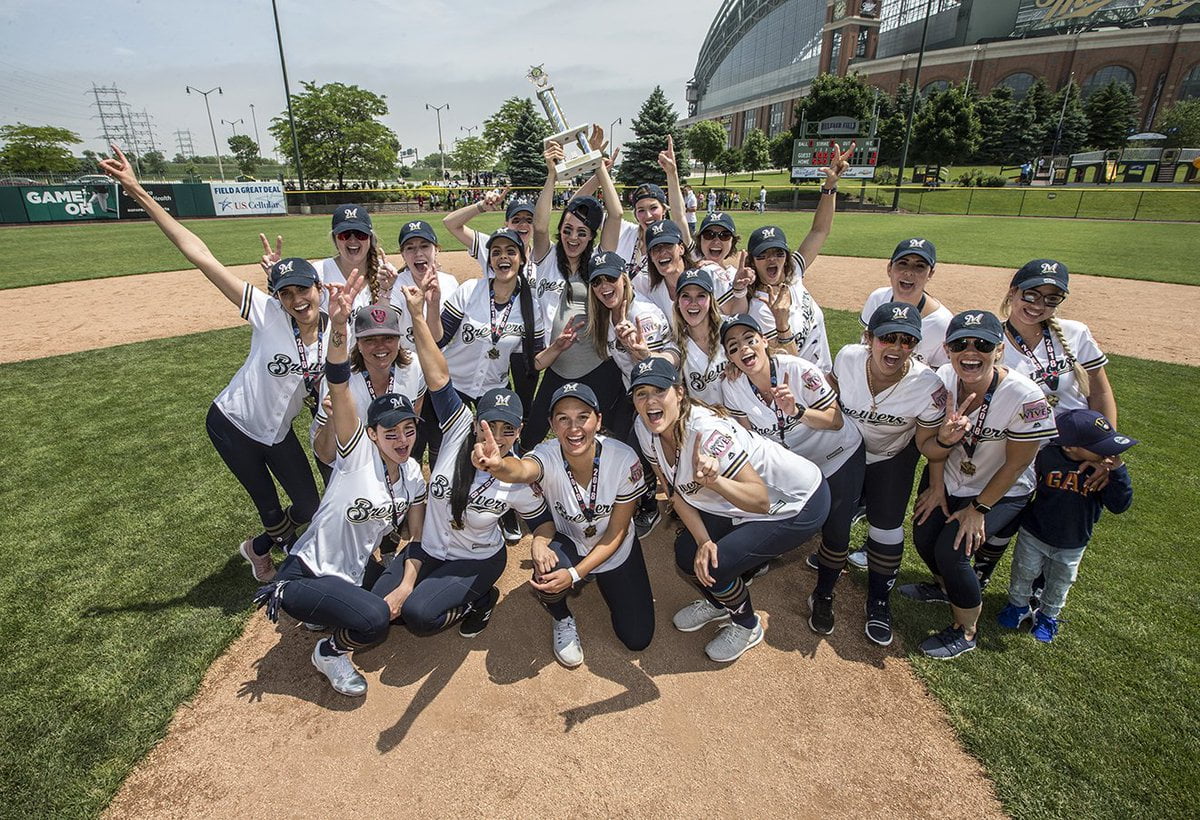 Susana was among the Brewers Wags who played at a charity softball event against the Chicago Cubs Wags.