Chelsea Brown
Chelsea Brown is the utterly gorgeous girlfriend turned fiancee of Rashad Johnson the NFL player currently a safety for the Arizona Cardinals. Wanna find out more about Rashad's better half Chelsea?
Chelsea Brown's soon-to-be husband Rashad Johnson hails from Sulligent, Alabama, he was born January 2, 1986 to parents Gloria and Randy Johnson. After Johnson graduated from Sulligent High School in 2005, he attended at the University of Alabama where he graduated with a degree in criminal justice.
He was a defensive back with Crimson Tide when he was drafted by the Arizona Cardinals in the 3rd round (95th overall) of the 2009 NFL Draft.
After playing 10 games in the 2009 season and 16 in 2010, Rashad became a restricted free agent, the Cardinals presented him with a new contract on April 16, 2016 and then again on March 12, 2013 when he signed with Arizona for three more years.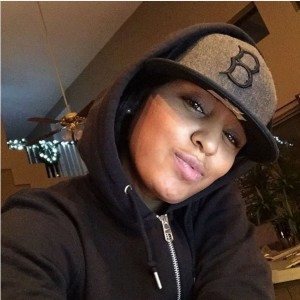 Pin
Rashad Johnson is not available, the lady who holds his heart is the lovely Chelsea Brown, who became his fiancee almost three months ago. As far as we know no date has been set.
Rashad's fiancee Chelsea Lorraine Brown, 30, from Arizona graduated in 2007 with a BS in biological sciences from Hampton University. Chelsea was a transplant immunology laboratory intern at Massachusetts General Hospital back in 2005. In 2007, was the Human Applications Laboratory Technician at the University of North Carolina at Chapel Hill, a year later worked at the Sentara Healthcare as a ICU Critical Care Technician.
In 2009, Chelsea Brown was a Student Research Abroad at Duke University and was part of the Hospital Program Management at Apogee Physicians in Phoenix, Arizona.
In January, 2012 she was Product Manager and trainer at GlobalMed Group, LLC. A year later was named East Account Manager and since June, 2015 Chelsea Brown is NSO Account Manager at Randstad.
Find her on Instagram here