Meet Megan Edwards
Megan Edwards is a lovely NFL baby mama. She is the mother of NFL player Tyrann Mathieu's eldest son. The 23-year-old Arizona Cardinals Safety is actually the father of two children by two different women.
He is currently in a relationship with baby mama number two, Sydni Russell. You can read all about Sydni Russell in a previous post, below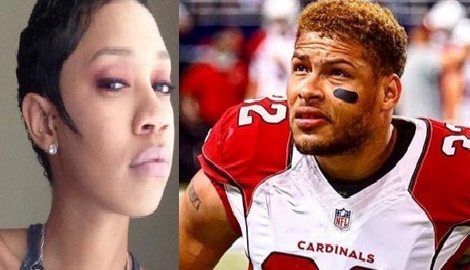 SYDNI PAIGE RUSSELL- TYRANN MATHIEU'S GIRLFRIEND
Before miss Russell, there was Megan Edwards. She is described as Tyrann's hometown ex-girlfriend. Megan gave birth to their child, a baby boy named Noah Thomas in 2013.
In 2014, Tyrann reportedly said he had become a first time father, referring to the birth of Tyrann Jr. who's mother is Sydni Russell. Reports emerged where Tyrann referred to Megan as a one night stand, which prompted Megan to write a letter obtained by balleralert.com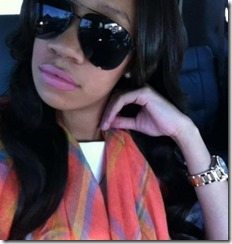 In her letter, Megan says she and Tyrann met in the 9th grade when she attended St. Mary's back in New Orleans and he was a year older, going to St. Augustine in the same area.
They were together off and on until his sophomore year in college at LSU. Megan Edwards says she supported Tyrann but blames their breakup to his a dramatic change following his success.
She says they remained close and she got pregnant during one of his visits to his hometown. She claims she had no idea he was in another relationship and said he was lying to both of them.
Tyrann called me all kinds of names I will not speak of and told me he wouldn't do anything for his child he didn't care. He said he needed a blood test and even after that he still doesn't see him.

My child is 1 year old and Tyrann showed up at his 1st birthday party, I guess to just say he came and post pictures on his instagram, which were later deleted.
She also revealed her son is being raised by her brother as his own. She continued
I don't have any hatred in my heart for Tyrann but he is an evil person and nothing good will ever come to him if he continues to go down that path. I don't have him on child support I allow his family to see my son his sister, mother, and brothers.
Megan Edwards served Tyrann with a paternity suit, saying he owed his son thousands of dollars in child support. At the end, Mathieu was ordered to pay $22,200 in back child support and $2,598 in day-care expenses retroactive to Oct. 9, 2013, when the suit was filed. Mathieu was further ordered to pay $3,700 in monthly child support and $433 in monthly day-care expenses, provide health insurance for the boy and a life insurance policy naming the child as a beneficiary, and to reimburse Edwards for attorney's fees, court costs and $300 for DNA testing.
The dynamic between the former couple might have changed since, judging by Tyrann's social media photos, he and son Noah, actually spend more time together now a days.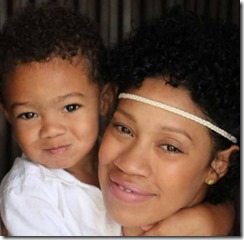 Megan Edwards was born on September 19, 1992. She is a hairstylist, currently resides in New Orleans. According to her Facebook profile, she studied at John Jay Beauty College.
Tyrann –who signed a four-year, $3 million contract as Arizona's third-round draft pick in 2013 –can be seen in an NFL film where his story is told.
You can find Megan Edwards on Twitter here.