Meet Chelsea Smith
Chelsea Smith is the girlfriend of professional baseball first baseman with the Chicago Cubs, Anthony Vincent Rizzo better known as Anthony Rizzo.
According to ESPN, Rizzo is smoothing out another strong season for his young career, setting personal highs in hits, extra-base hits, runs, RBI and steals. The 26-year-old MLB player's shot in the bottom of the fifth inning gave the Cubs a 5-2 lead.
Though he is hitting just .171 in his last 35 at bats and having an off-and-on month, he has remained productive, ranking first and fourth in runs and RBI, respectively, among league first basemen over the past 30 days with 20 apiece.
Chelsea Smith is described as a young, bubbly family-oriented girl. In social media photos, Chelsea Smith is always with a big smile and just seems to be having a good time all the time.
Sad part, is the two of them apparently have split. According to social media on his side, Rizzo could be flying solo and it all points out, Chelsea Smith is an old flame.
Chelsea Smith is a recently graduated student who enjoys spending time with her family and a small circle of friends.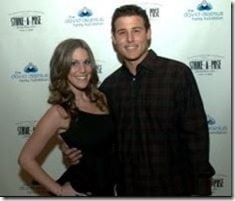 So, I bet you are wondering how they were first linked to each other, no worries, we have the answer! The two were pictured together back in 2013 for an event, the celebrity fashion show, Strike A Pose, that was held last at the River East Arts Center, hosted by the David DeJesus Family Foundation.
David DeJesus, Chicago Cubs outfielder, and wife Kim, hosted their inaugural charity event for 275 guests that included current and former Cubs and their WAGs, fashion designers, Cubs' brass and local celebs.
Chicago Cub players, and their wives walked the runway in fashions from 900 North Michigan Shops, Peach Carr Designs and Two Penny Blue.
It not exactly clear what went down between these two.
Find the pretty blonde on Facebook here.