Meet Nancy Argentino
Nancy Argentino has been named as the victim/girlfriend of WWE Hall of Famer Jimmy "Superfly" Snuka. As shocking as it might sounds, the WWE super star has been charged for the murder of his former girlfriend!
Bad news for the 72-year-old–who last month underwent surgery as part of his treatment to battle stomach cancer. Now, reports say he is being charged with third-degree murder and involuntary manslaughter in the 1983 death of his girlfriend Nancy Argentino at an Allentown area motel.
According to The Morning Call, Snuka was arrested this morning after the charges were announced in a press conference. He was arraigned and sent to county jail but is out after posting a $100,000 bail.
Nancy Argentino was 23-years-old at the time of her death in May 1983. Her filed was re-opened last year and the grand jury's term ended at the end of July.
According to the NY Post, Snuka –one of the World Wrestling Federation's biggest names at the time –had been videotaping a World Wrestling Federation event in Allentown on May 10, 1983. He later returned to his motel in Whitehall Township, where he found Nancy Argentino, struggling to breathe and with mucus flowing from her mouth and nose. The pretty brunette died the next day at the hospital.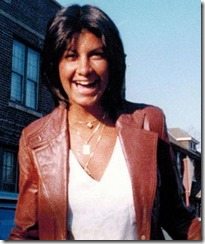 An autopsy determined Nancy died of traumatic brain injuries and she suffered more than two dozen cuts and bruises — a possible sign of "mate abuse" — on her head, ear, chin, arms, hands, back, buttocks, legs and feet. It was also determined her injuries were consistent with being hit with a stationary object; something that could matches Snuka's original story, that he had shoved Argentino earlier that day, causing her to fall and hit her head.
The only person of interest in the case was precisely Snuka but he was never charged.
Snuka is one of the biggest wrestling icons of the 1970s and 1980s, he had two full-time stints in the WWE. Known for his high-flying acrobatics, Snuka's most famous moment in the ring was a leap from the top of a 15-foot cage during a 1983 match against Don Muraco.
He is currently married to Carole Snuka
RELATED: CAROLE SNUKA WWE JIMMY SNUKA'S WIFE
Snuka was officially inducted into the WWE Hall of Fame in 1996. He's continued working in the wrestling business in semi-retirement for almost his entire life, making occasional appearances on WWE television and the independent circuit.
His genes have also been passed on to good hands, as he is the father of two other WWE stars: Jimmy Reiher, Jr. known in WWE as "Sim Snuka" or Deuce and daughter Sarona Reiher or "Tamina Snuka."
Nancy Argentino is survived by sister, Louise Argentino Upham and his mother, who is 89-years-old.