Christine Tortorella
Christine Tortorella is the wife of NHL coach John Robert Tortorella. Her hubby was appointed head coach of the Columbus Blue Jackets in October 2015.
Media outlets say, John Tortorella has replaced Todd Richards signing a three-year contract to coach for the Blue Jackets. Tortorella, who won the Stanley Cup with the Lightning in 2004 and reached the Eastern Conference Final with the New York Rangers in 2012; takes over for Richards, who had been with the Blue Jackets since 2012.
John Tortorella holds a 446-375-115 record over 14 seasons. He is the NHL's winningest U.S.-born coach. He coached Tampa Bay for seven seasons — compiling a mark of 239-222-36-38 and earning the Jack Adams Award as NHL coach of the year in the championship 2003-04 season.
John Tortorella is back coaching in the NHL after taking a year off. He's been out of hockey since the Canucks fired him in May 2014 after one season in Vancouver.
2015 might have started slow but things are quickly picking up for him. Last month, he was hired by USA Hockey to coach the American team competing in the NHL's World Cup of Hockey tournament next year.
Tortorella is certainly not a new name in the NHL. His profile states his coaching experience spans over 25 years, serving in a number of different roles. He previously was an assistant coach with the Rangers (1999-00), Phoenix Coyotes (1997-99) and the Buffalo Sabres (1989-95).
But before he found success as a coach, Tortorella played right wing as a member of Salem State College and the University of Maine of the East Coast Athletic Conference (ECAC). He continued his playing career in Sweden before returning to North America where he joined the Hampton Road Gulls, Erie Golden Blades and Virginia Lancers of the ACHL.
Mrs. Tortorella
As you might imagine, Christine Tortorella is by now, a seasoned NHL wife. Christine Tortorella is a Children's book author and songwriter.
She attended Minnesota State University, Mankato with a degree in Social Psychology · Management. She is originally from Luverne, Minnesota.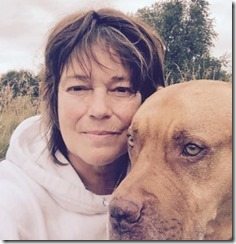 Christine Tortorella regularly assisted to local schools to read and sing to young children. She took her love for children and will to give back to the community by writing children's books, one of them, "Hey Coach" released in 2006.
She and her hubby also created The John and Christine Tortorella Family Foundation for Giving Back.
According to her Facebook page, she is a Writer fro Rye, New York. Christine Tortorella is also the mother of the couple's two children, Brittany and Dominick.
You can find lovely Christine Tortorella on twitter here.