Chrystal Gbaja-Biamila
Chrystal Gbaja-Biamila, her name pretty much gives her away, yep she is related in the form of a wife to former NFL player turned TV host, Akbar Gbaja-Biamila.
Her 37-year-old husband is the host of American Ninja Warrior on NBC, but before that happened Akbar was a defensive end who played in the NFL from 2003 to 2007 for the Oakland Raiders, San Diego Chargers, and Miami Dolphins.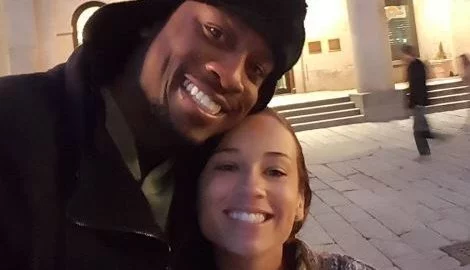 Her man played basketball and football at Crenshaw High School in California. Akbar went on to play college football at San Diego States and was undrafted coming out of school. He holds a B.A. in Communication-New Media Studies. In 2005, Gbajabiamila competed a certified Entrepreneurial Program at the Wharton School of Business.
Following his interest in broadcasting Akbar was selected as one of the NFL's first athletes to attend their Broadcast Boot Camp, an intense workshop aimed at training athletes for potential careers in broadcasting and journalism.
Following his 2008 retirement from the NFL, Akbar became a Studio Analyst on the NFL NETWORK. Producer Mark Burnett approached him in 2010 about appearing in a television show he was developing for ABC. He also serves as Esquire Networks' spin-off "Team Ninja Warrior" host.
Aside from all that, Akbar is also involved in a bunch of volunteering and social consciousness programs. You also might have seen him on "The Sac Fly," or in the the Funny or Die skit "Internet Cops with Nnamdi Asomugha."
Gbajabiamila is one of seven children of Nigerian immigrants. His first name means "great" in Arabic and his last name means "big man come save me," We bet wife Chrystal feels pretty safe with him!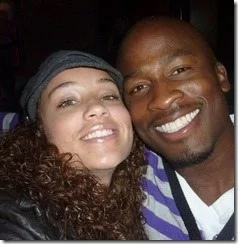 Chrystal Gbaja-Biamila is a wife and lovely mom of twin girls Nasir and Naomi. Akbar's eldest children are, son Elijah and daughter Saheedat.
Chrystal Gbaja-Biamila who also goes by Chrystal Nicole Gbaja-Biamila, is originally from San Diego, California. Accoridng to her social media info, she attended California State University in Long Island.
Find the busy wife and mother on Facebook here.