Kelly O'Rourke
Kelly O'Rourke is the girlfriend of former WWE wrestler Zach Gowen. Her man is the first 1 legged professional wrestler in history.
Losing his limb to cancer as a child never stopped him from pursuing his wrestling dreams and is certainly hasn't stopped him now from competing on American Ninja Warrior.
Zachary "Zach" Gowen was born March 30, 1983. According to his website he was signed to the World Wrestling Entertainment at age 19. He became the 2003 Pro Wrestling Illustrated Rookie of the Year and 2003 Pro Wrestling Most Inspirational Wrestler of the Year.
You might remember having watched Zach on Smackdown, involved in on air story lines with cultural icons like Hulk Hogan. However after his three-year-contract ended, also did the dream. Gowen says he went on a state of depression and hit rock bottom with alcohol and drugs.
But his nature is not to stay down and soon afterward he was giving speeches and sharing  his story with people.
Zach's journey through life, wrestling, and his own coming of age is so compelling, it was released onto DVD & Digital Download in the recent past, called "Finding Zach Gowen".
Accoridng to his website he and girlfriend Kelly O'Rourke are engaged.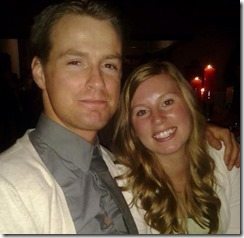 The couple welcomed second child, earlier this year. They are the proud parents of two sons, five-year-old Nolan and newborn Henry.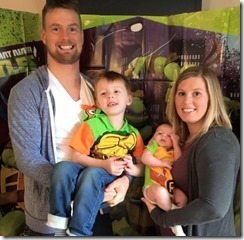 Accoridng to her Facebook profile, the Kelly O'Rourke was born on August 22, 1989 in Westland, Michigan. She and her family currently reside in Livonia, Michigan.
You can find Kelly O'Rourke on Facebook here.