Cierra Perry
Meet the lovely Cierra Perry, she isn't Tre Boston's wife  just yet, but she will in jess than 6 months. Tre Boston is the NFL safety for  the Carolina Panthers. Tre was drafted in 2014 and was a star football player in both high School and College, but is about his girlfriend Cierra Perry that we are dying to tell you all about!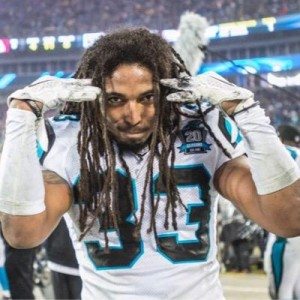 Cierra Perry's man, Tre was born Jayestin Tre'von Boston in Fort Myers, Florida on June 25, 1992 to Iris Hoyos. 6'1" Tre attended North Fort Myers High School and the University of North Carolina from where he graduated with a major in communication. Tre was drafted by the Carolina Panthers in the fourth round (128th overall) of the 2014 NFL Draft.
During the 2014 offseason he underwent sports hernia surgery, but was ready to rumble the following season, it was midway through the season that he earn his starting safety position over Thomas DeCoud. Boston scored ann insane interception against the Arizona Cardinals on January 24, 2016, when the Panthers won the NFC championship, and earned their ticket to the 50th Super Bowl where they'll face Payton Manning and the rest of the amazing Broncos team!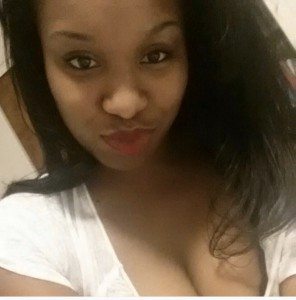 23-year-old Cierra Iman Perry, from Henderson, NC graduated with honor from Northern Vance High School, she earned her major in education from the University of North Carolina and todays is a language arts teacher for 6th graders in Charlotte, N.C.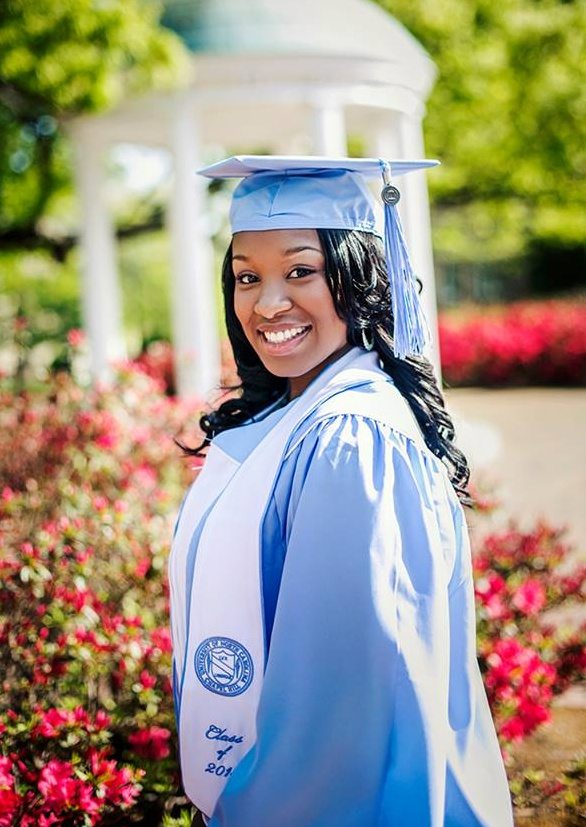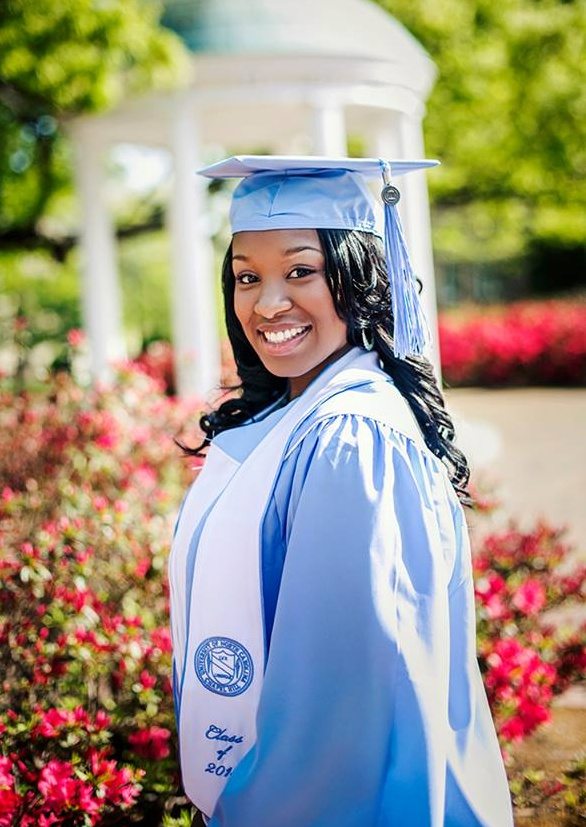 Cierra met Tre Boston during their freshman year at the University of North Carolina- Chapel Hill. Funny thing about these two is that while Tre fell for her for the first day he saw her, Cierra hated his guts, avoid him in every possible way, and when he found a way to have a class with her, she started missing, but it was at that class that Tre finally  intercepted her defenses and scored a place in her heart!  Cheesy lines, so I guess I better let Cierra Perry tell you how that went.
"I was not interested in him. In fact, I just didn't like him! He tried to talk to me throughout our entire freshman year but he was repeatedly turned down. Sophomore year, Tre and I had geography class together, and on the first day of class when I walked in and saw him sitting in the front, I was like "oh no". I sat as far away from him as possible in the back of the room, but as the days went by, he gradually worked his way to the back."

"One day I walked in and he was sitting right beside the seat I usually sat in with his arm stretched across it; smiling at me. That was the day I decided I would rather skip that class, than be bothered with him. So yes, I missed so many days of that class just because Tre was in it. One day when I had skipped class, Tre texted me saying "Hey are you coming to class, we have an exam today".

"I hadn't been in so long (avoiding Tre) that I didn't even know we had a test that day! So I panicked! I bolted to the class, getting there about 15 minutes late. I didn't have any materials, but when I looked up, there was Tre sitting there in the back row, with a seat saved for me and a test scantron on my desk that he had gotten for me."

"I smiled and said thank you, and I figured, I guess he isn't that bad . I gave him a chance, and now that annoying guy I avoided, is about to be my husband who I love dearly. The lesson I learned, don't skip class to avoid a guy because you will get a "D" and you may end up marrying him one day :)
Cierra Perry and Tre Boston got engaged on July 27, 2915, they will get married on July 9, 2016.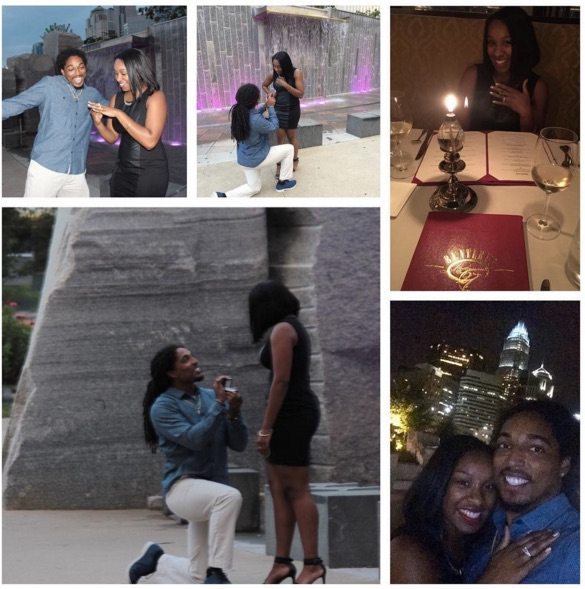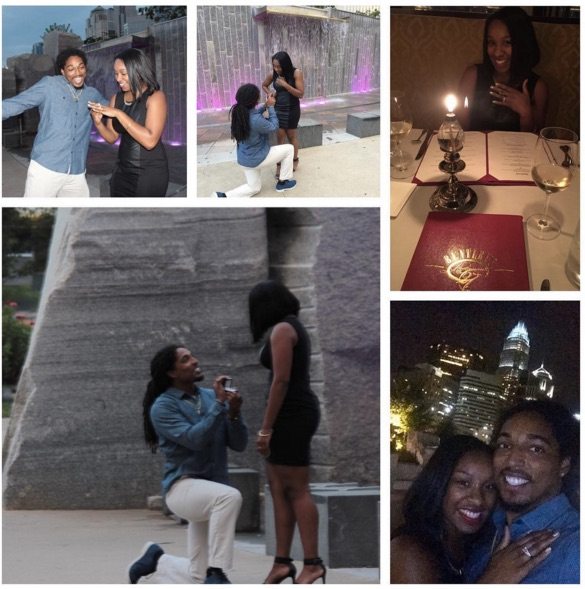 Follow Cierra Perry on Twitter here