Desiree Jones
Have you met, Desiree Jones? She is the beautiful girlfriend of college football player Clyde Edwards-Helaire; her stud is a running back for the LSU Tigers.
Related Story: Meet Joe Burrow's Pretty Girlfriend Olivia Holzmacher
5'8″ Clyde a Baton Rouge, Louisiana native and the son of Shannon and Tonge Helaire, is pursuing a major in sports administration. Prior to LSU, he played high school football at Catholic High School in Louisiana.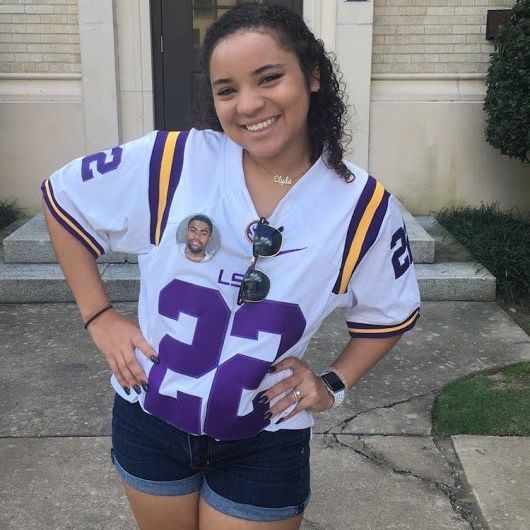 His better half, Desiree has been dating him since September 9, 2013. She is also from Baton Rouge and studies Child and Family Studies at Louisiana State University.
Desiree also works as an ITS Student Worker at LSU and is an intern for The Family Counselor, LLC.
Pretty Ms. Jones is one of two gorgeous daughters born to Mrs. Jennifer Robert Jones and Mr. Erwin Jones.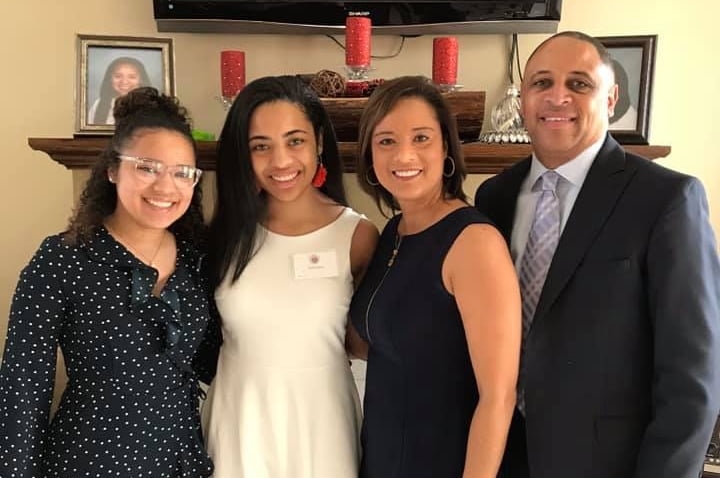 Her beautiful momma, also studied at LSU. Desiree's younger sister is Danielle Brianne Jones, 2017 Teen Miss Harvest Festival, who is just as lovely as her big sister and mother.
Find Clyde's pretty gal on Instagram here.