Desiree Jones
Have you met, Desiree Jones? She is the beautiful girlfriend of college football player Clyde Edwards-Helaire; her stud is a running back for the Kansas City Chiefs who previously played college football for the Louisiana State Tigers.
Clyde Edwards-Helaire Family
5'8″ Clyde Edwards-Helaire a Baton Rouge, Louisiana native was born on April 11, 1999, he is the son of Clyde Edwards Sr., Tonge Helaire and her husband Shannon Helarie; he played high school football at Catholic High School in Louisiana.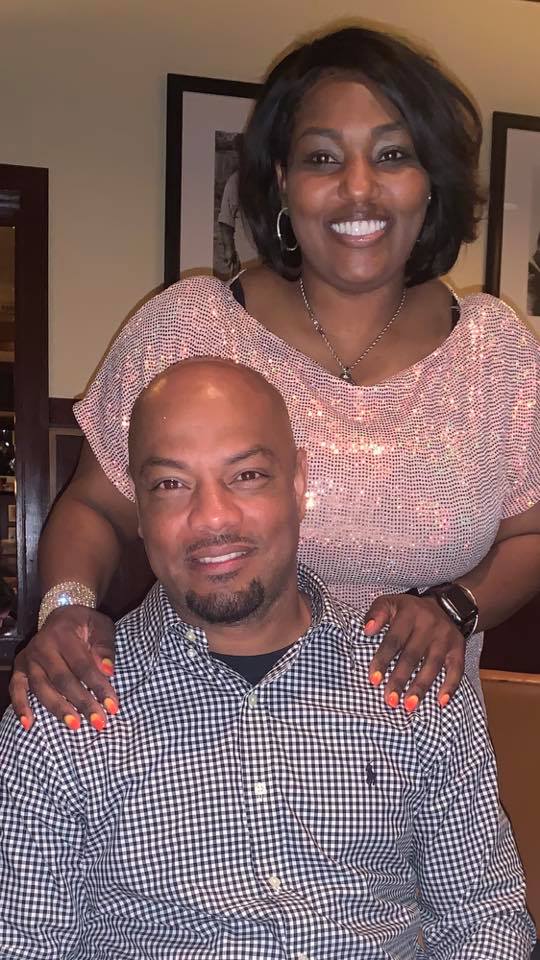 Tongue Helarie was born Tongelia Wade Alexander on January 27, 1975, she was serving in the Army when she lost her first husband in a car accident.
"It was hard," she recalls. "I was in Texas when it happened, and the priest came to my dorm to deliver the news. I got my strength through prayer and faith. And I had my son … so that was my strength."
She met Shanon Helarie while they both worked at Elayn Hunt Correctional Facility in St. Gabriel, Louisiana; they started dating end eventually tied the knot in 2002. Shannon Helarie born on August 9, 1971, a former narcotics agent. Tongue later worked as a Charge Nurse RN at Fresenius Medical Care.
Shannon and Tongue had two children of their own Shannon a track and field athlete at Catholic High School in Baton Rouge and Madison. Tongeliua was still in nursing school when she found out she was expecting her daughter Maddee.
"I was about to graduate from nursing school when I found out I was pregnant," she says. "At first, I was taken aback, but I was so excited when I found out she was a girl."
Maddee Helarie was born with muscle dystrophy, doctors gave her months to live.
"She didn't have any muscle tone, she didn't move or cry … nothing," Tongelia explains. "They couldn't figure out what was wrong, but they gave her six months to live."

"I said if she only has six months, I don't want her to be in the hospital anymore," she explains. "And it was scary at first. I questioned my decision, but after we hit six months, I turned everything over to God and focused on getting her well."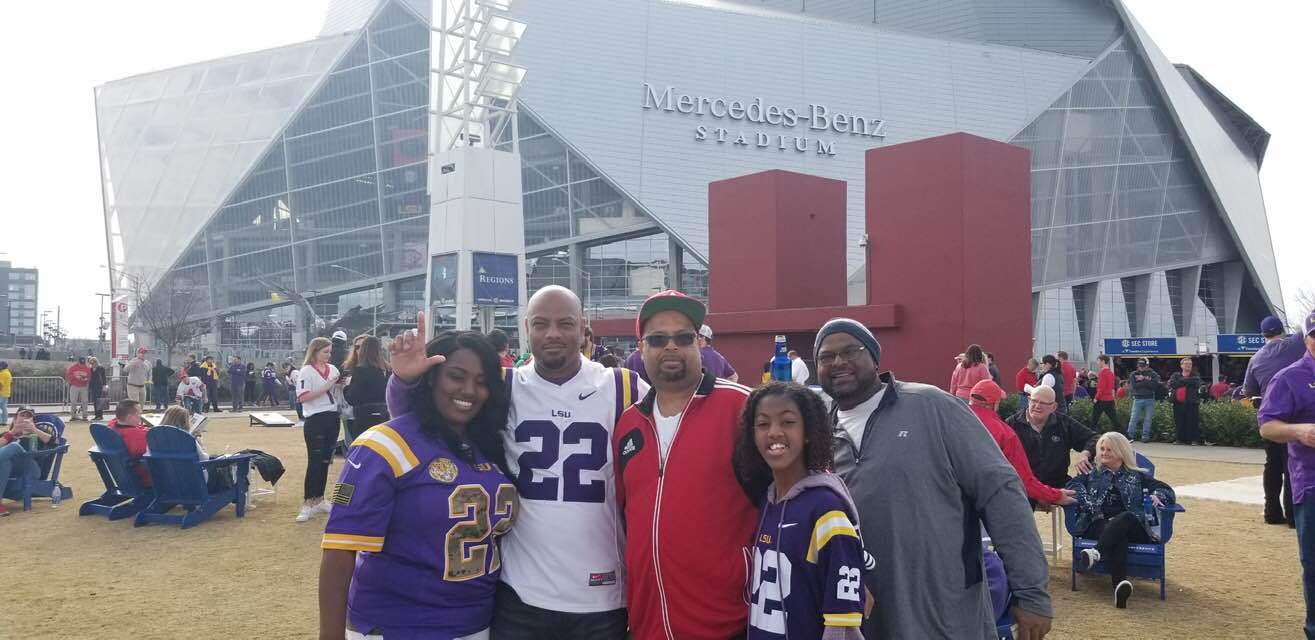 But Maddee defined death, she was talking and walking by the time she turned three and when she turned five, she got rid of her feeding tube.
"Doctors said none of that would ever happen," Tongelia recalls. "And when they did, I tapped into my strength to find my daughter's."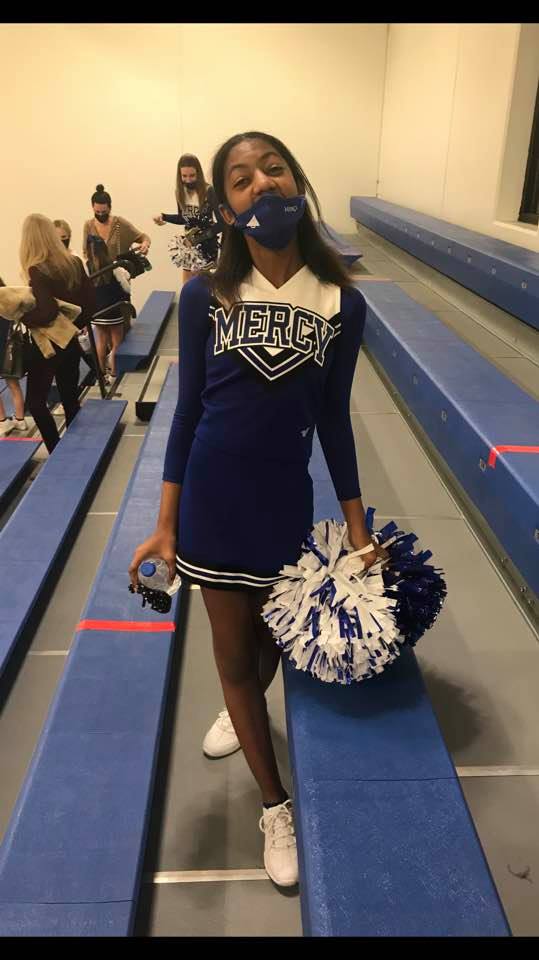 Tongelia became involved with the Muscular Dystrophy Association, and Maddee loves their Starlite summer camp, Maddee is nowadays a local ambassador for the Muscular Dystrophy Association (MDA).
"Once I saw how they take care of the kids," Tongelia says, "I loved it. Maddee loves everything about it. Since she loves dancing, her camp nickname is Beyonce. And as a big LSU fan, she loves meeting up with some of the kids at games."
In addition to Maddee, Shannon, and Clyde, Shannon is the father to Kaci and Leon from a previous relationship. He and Clyde became close, he took him as his own son.
"I wasn't missing a father figure or anything," he said. "My stepdad, he was there. All props to him. Going to practice and everything else. He was there. Games, he was there."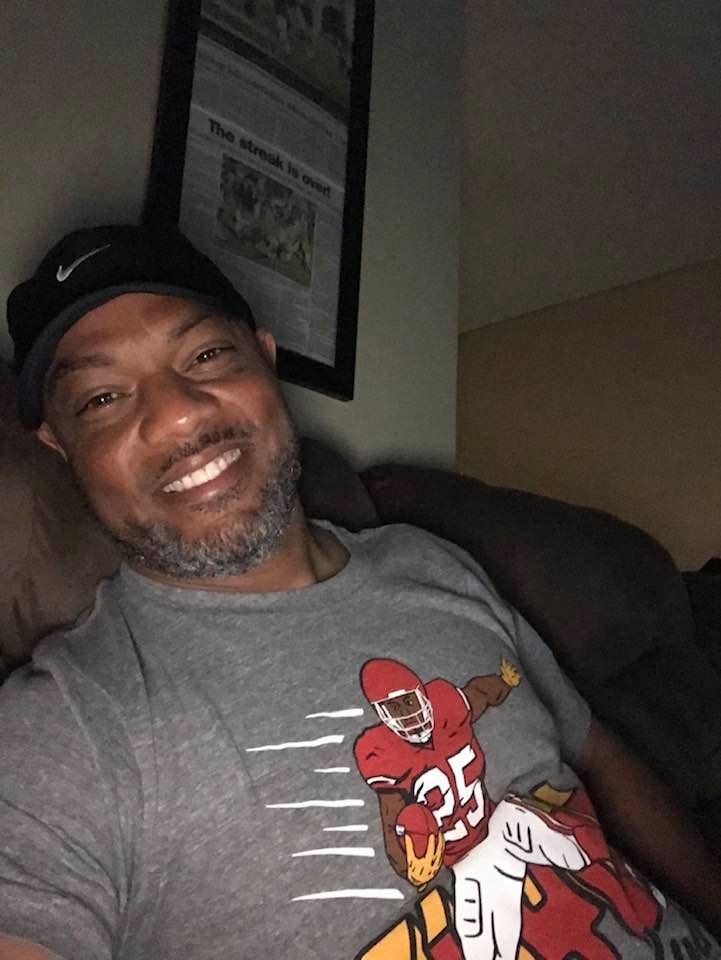 At age 14, Clyde edwards Helarie met with an attorney to help him change his name, to edwards Helarie oin honor of his two fathers.
"My stepdad is pretty much my dad," Edwards-Helaire said. "Shannon pretty much raised me, and I felt like it was the right thing to do to take his name and not get rid of Edwards, to honor them."
Shannon didn't expect that, but he was ecstatic about Clyde's decision.
"It was overwhelming to have somebody to want to do that, because you know that you've done something right," Helaire said. "Because if you haven't, they wouldn't want to mirror you in any capacity. So for him to say that, that meant a lot. That's one of those things where you just got to sit down by yourself for a while and say you don't know how many things you've done right in your life, but you know you've done that right for a kid to come to you that way."
Who is Clyde Edwards-Helaire Dad?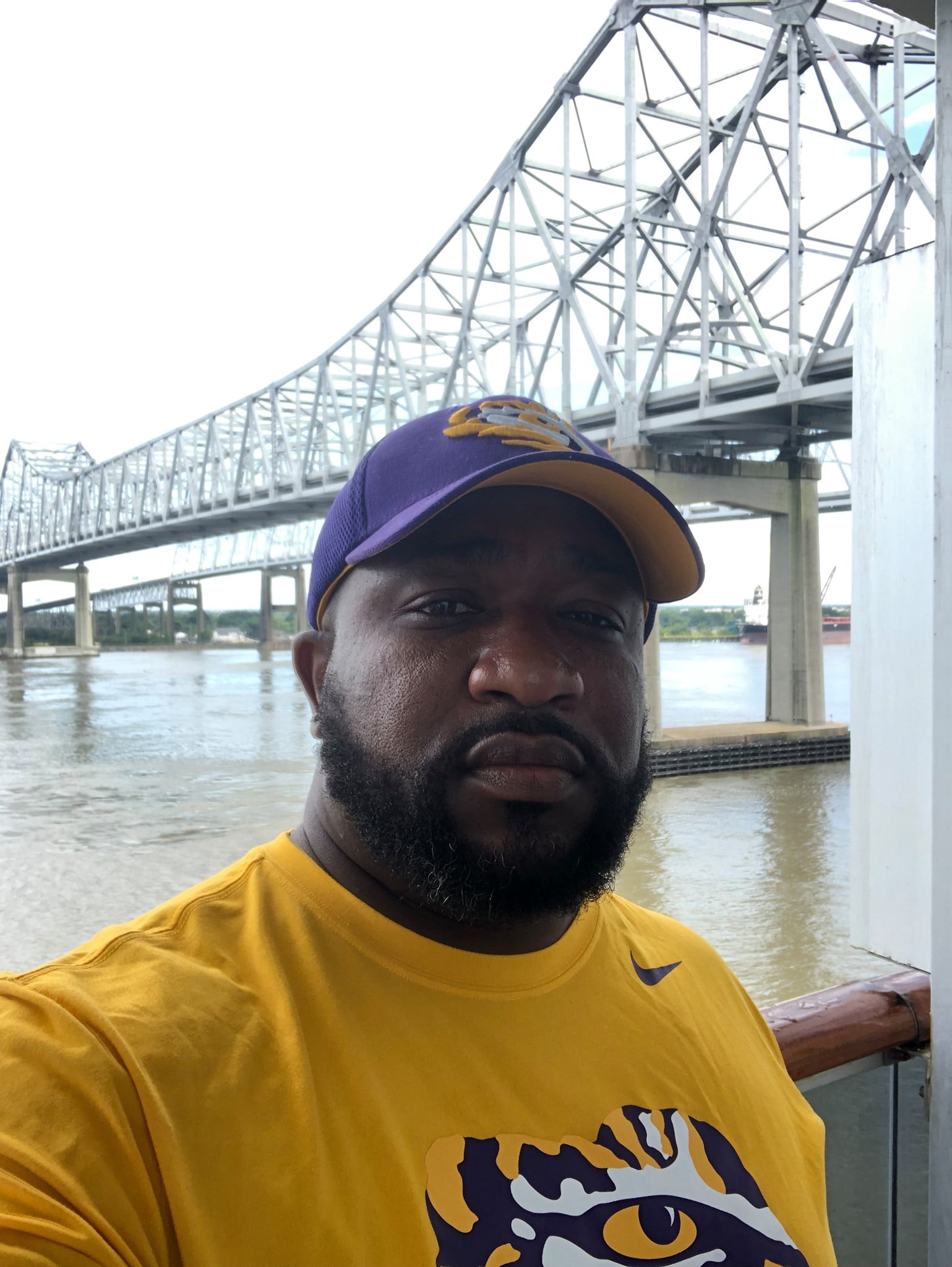 Clyde Edwards-Helaire's biological father is Clyde Edwards Sr. who was arrested for possession of cocaine when Clyde was six-months-old; Edwards' Sr.'s was sentenced to 30 years in jail. He was released in February 2014, for good behavior after serving 14 years of his 30-year sentence.
By that time, Clyde's mom Tongue was already married to Shannon Helarie, but Clyde Sr. never hesitated about reconnecting with his son. He attended all of his games, he even cheered for him alongside Shannon and his wife Tongue.
"They said you wasn't no running back! Huh! Huh!" Edwards shouted into his son's ear. "You showed them! They said you wasn't no running back! That's what I'm talking about!"
Clyde Edwards Sr, grew up in Baton Rouge raised by a single mother to whom he found himself helping to pay the bills. He played football in high school but dropped out after finding his mom crying about having no money to pay the electric bill.
"I wasn't focused on nothing else but trying to become the big man," Edwards said.
He started selling drugs but got busted for possession of 400 grams of cocaine with the intention to distribute in March 2000.
"Once I got in [to jail] and got situated, and was able to make phone calls, then you start the sadness, and thinking about your kids, and thinking about your family, your girlfriend, your mom," Edwards said. "From that point, it just was downhill."
He was glad his ex-girlfriend Tongue found a great guy to take care of her and his son, he is truly thankful that Shannon Helarie took Clyde as his own.
"His stepdad stepped up to the plate and did the things that I wasn't able to do," Edwards said.
After he got out of jail, Clyde Edwards started helping other inmates through outreach programs like East Carroll Parish Detention Center and Dixon Correctional Institute in Jackson, Louisiana. He soon became an educator, an addiction counselor, and HIV-AIDS awareness peer trainer with the Youth Defender Project. He subsequently found a job selling used cars.
"I know he (Clyde Edwards Helarie) looks at my life, and he always says he looks at the return and the positive that I made," Edwards said. "I always tell him, 'Use my experience as a stepping-stone, as far as maybe losing a game. You could come back from that. You know if I come back from what I came from … know that you could come back from anything."
Why does Clyde Edwards-Helaire wear 22?
There is no story about why Clyde Edwards-Helarie wore the number  22 while playing with the LSU Tigers; he would have loved to continue to wear that same number with the Kansas City Chiefs due to the history he left in college but had no problem when they assigned him the #25 because defensive back Juan Thornhill wears that number. Former Kansas City Chiefs running back Jamar Charles wore the number 25 from 2008 to 2016.
Clyde Edwards-Helaire College Stats
His momma never expected him to become a football player, she worried he was too small to play football and would likely got hurt. Tonge would have been more comfortable if Clyde played any other sport like basketball or even ran track, but football was what he was passionate about.
"Everybody used to laugh at me, because when he ran, I ran, because I was just so nervous, and that would be like every game," Tonge said. "If he takes off running, I'm running on the sideline. I always tell him, 'Run for your life, just run, son, just run,' and he'd say, 'I got it, I got it,' but he was jumping over people then and doing all kind of stuff."
So he played football in high school and then at LSU, where he also pursued a major in sports administration. He recorded 648 rushing yards in 146 attempts and seven touchdowns in 13 games his sophomore year. the following year he played in 15 games, recorded 215 attempts for 1414 rushing yards and 16 touchdowns.
Clyde Edwards-Helaire NFL
The Kansas City Chiefs selected him in the first round (32nd overall ) in the 2020 NFL draft.  He made his debut against the Houston Texans in Week 1, where he recorded 138 yards and scored a rushing touchdown. Thus far, Clyde's stats with the Chiefs are 803 yards, 181 carries, and four touchdowns.
Clyde Edwards-Helaire Girlfriend
Desiree Jones
Clyde Edwards-Helaire's girlfriend is Desiree Jones, these two have been dating since September 9, 2013.  You can see photos of them on her Instagram. Let's see who is this pretty brunette with a lovely smile.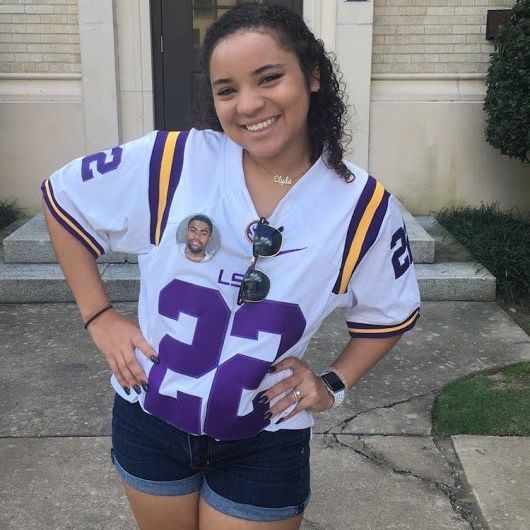 She is also from Baton Rouge and studies Child and Family Studies at Louisiana State University. Desiree also works as an ITS Student Worker at LSU and is an intern for The Family Counselor, LLC. Pretty Ms. Jones is one of two gorgeous daughters born to Mrs. Jennifer Robert Jones and Mr. Erwin Jones.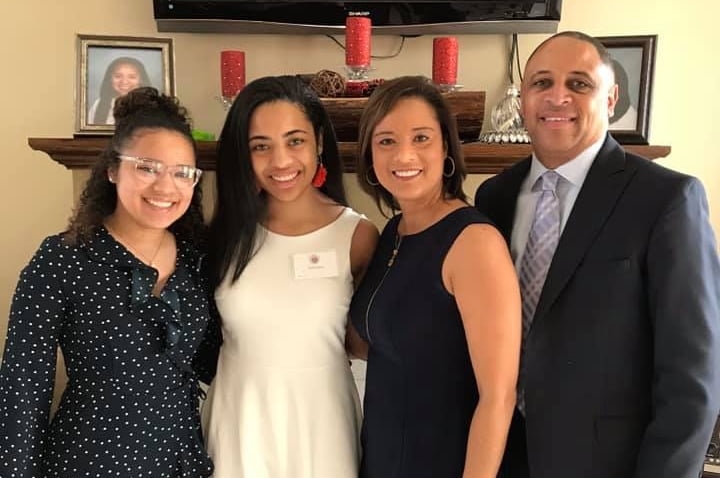 Her beautiful momma also studied at LSU. Desiree's younger sister is Danielle Brianne Jones, 2017 Teen Miss Harvest Festival, who is just as lovely as her big sister and mother.
Find this pretty gal on Instagram here.
Clyde Edwards-Helaire New Girlfriend
Clyde Edwards-Helaire is no longer dating Desiree, but this other equally pretty lady Jo-Jo O'Conner..
Jo-jo O'Conner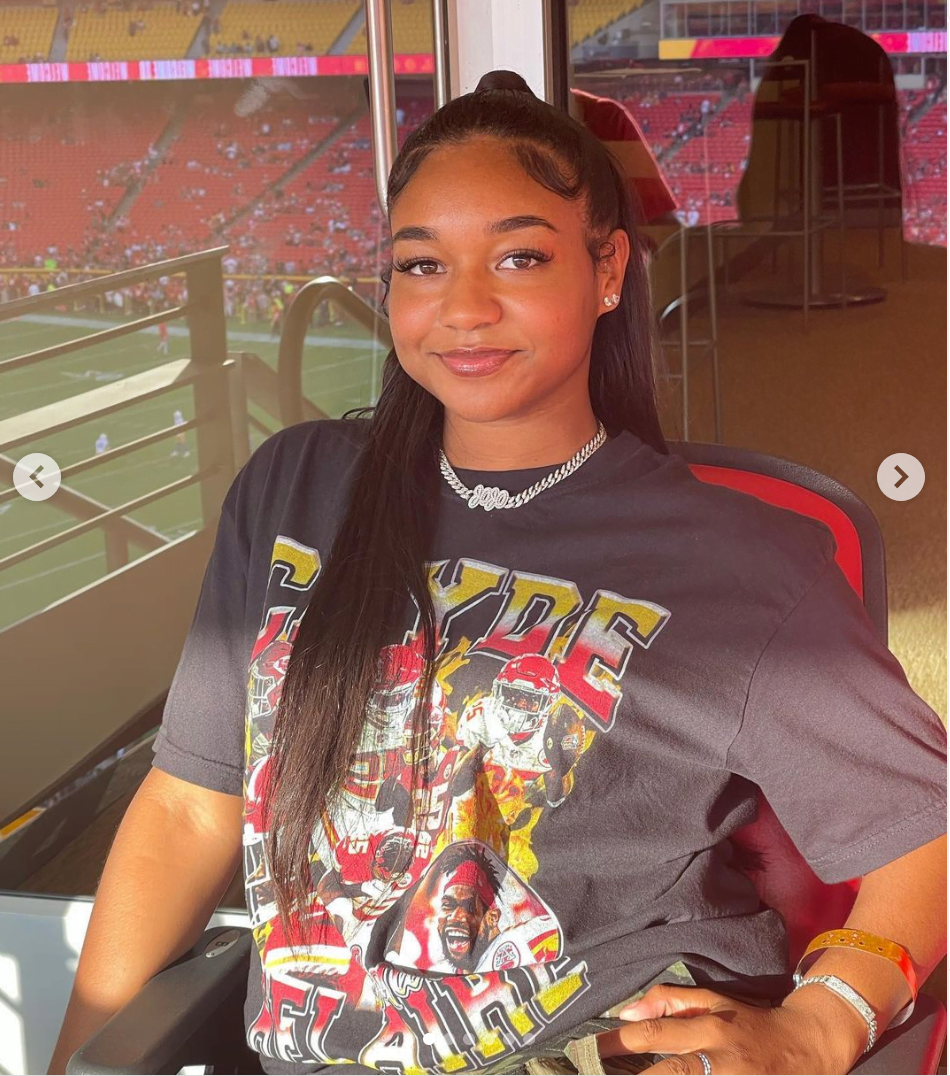 Pretty Jo-Jo O'Conner graduated from Xavier University of Louisiana with a Bachelor's degree in Biology with minors in Chemistry and Women's studies in May 2021. While at Xavier, Jo-jo O'Conner was a member of the Catholic Relief Services, Chemistry Club, Homecoming Committee Chair, Campus Ministry, National Society of Leadership and Service member
SpringFest Committee.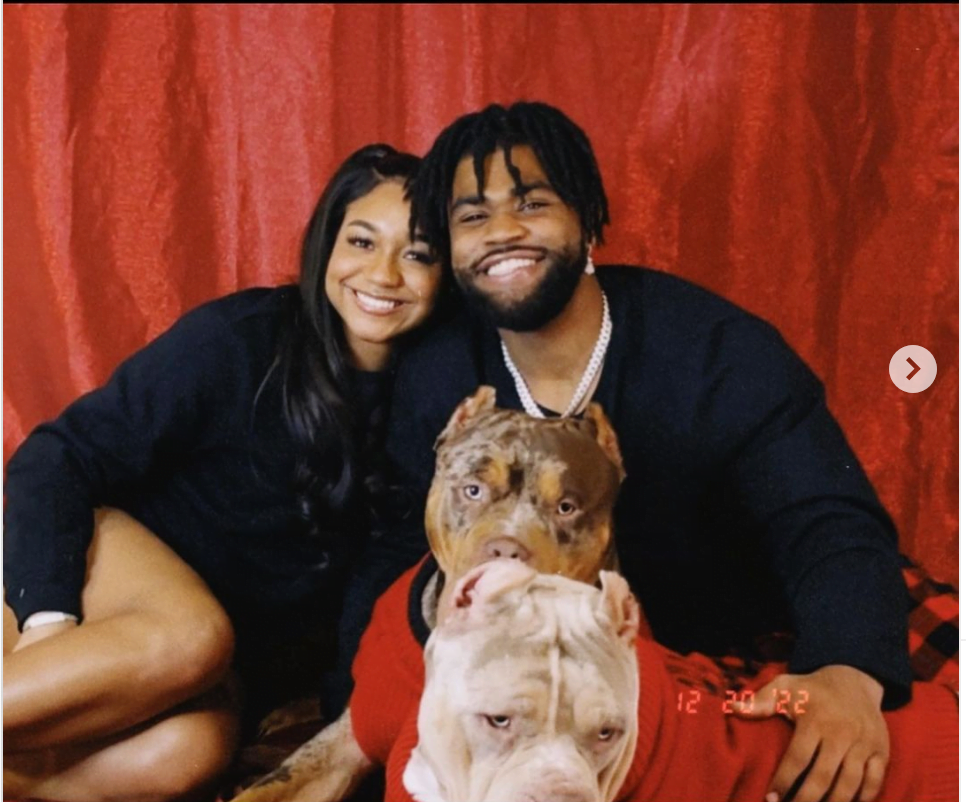 Jo-Jo O'Conner has been a student staff at STEM NOLA in New Orleans since July 2019; back in May 2019, she was a student at The University of Texas Health Science Center at Houston and a part-time apprentice at Tennessee State University.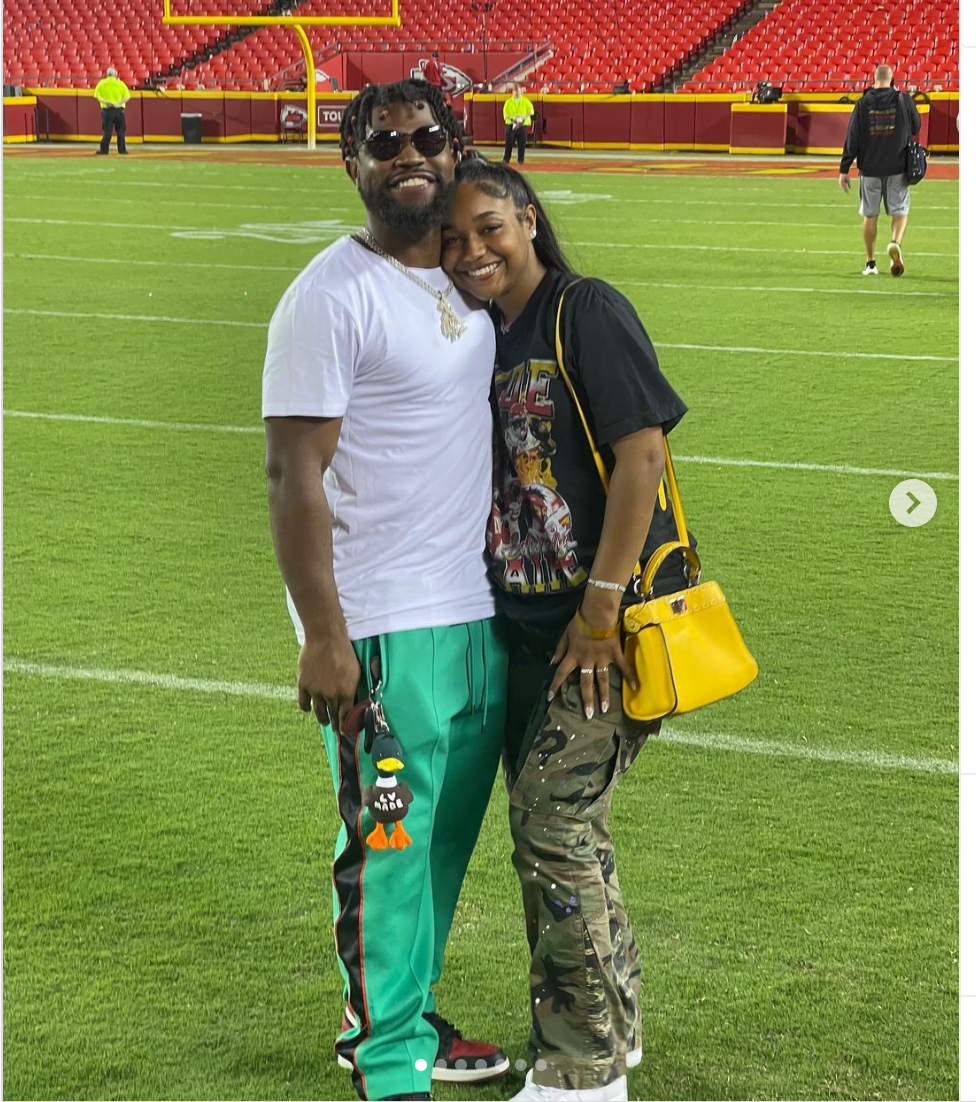 You can find Jo-Jo O'Conner on TikTok and also on Instagram.