Jeannie Pederson
Jeannie Pederson is the loving wife of NFL coach Doug Pederson, head coach for the Philadelphia Eagles. During his football player years, Coach Pederson played with the Dolphins, Green Bay, Eagles, Browns and the Green Bay Packers.
Jeannie's hubby, was born in Bellingham, WA. coach Pederson graduated from Ferndale High School and Northeast Louisiana. He was a quarterback with the roster team of the New York Knights in 1992, a year later he joined the Miami Dolphins and played for Green Bay from 1996 to 1998.
He joined the Eagles in 1999 before playing with the Cleveland Browns in 2000. His last three season as a player, Doug spent it with the Packers.
After he retired he started his coaching career with Calvary Baptist Academy as their head coach in 2005; in 2009 his former Eagles hired him as their offensive coordinator and quarterback coach in 2011.
Two years later the Kansas City Chiefs named him offensive coordinator. On Jan. 28, 2016, after coach Chip Kelly was fired in December 2015, the Eagles announced Doug Pederson would be the head coach.
Jeannie Pederson
Mrs. Pederson and her hubby met on a blind date at Johnny's Pizza in Monroe, LA. They dated for a couple of years before their wedding in February 1992.
Jeannie and Doug have three sons, Drew was born on Dec. 2, 1995, not long after that they welcomed a second son, Josh and then came Joel.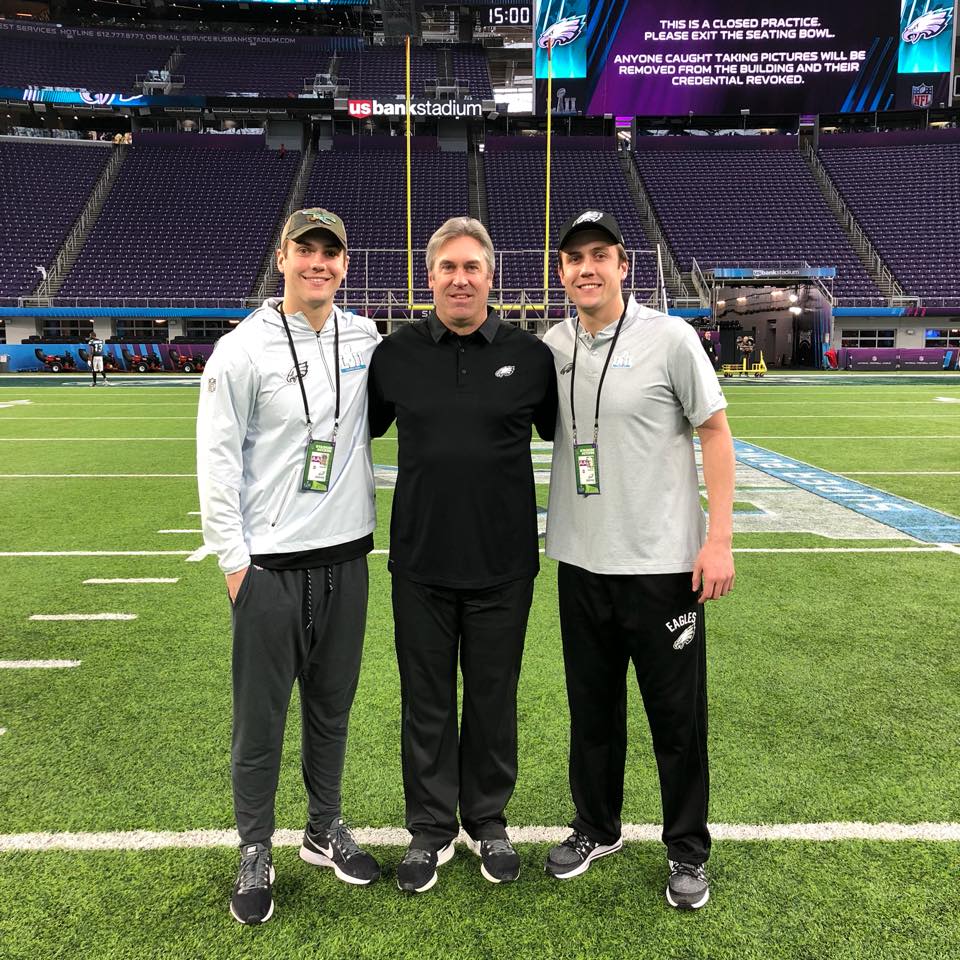 Pin
Her eldest boy, Drew like his old man is a quarterback at Samford University. He also played football while attending Moorestown High.
Josh plays football at the University Louisiana Monroe and Joel recently graduated from Moorestown Upper Elementary school.
Jeannie Pederson a registered nurse born Jeannie Young in Dec 1969, graduated from Louisiana College where she also was a member of the basketball team.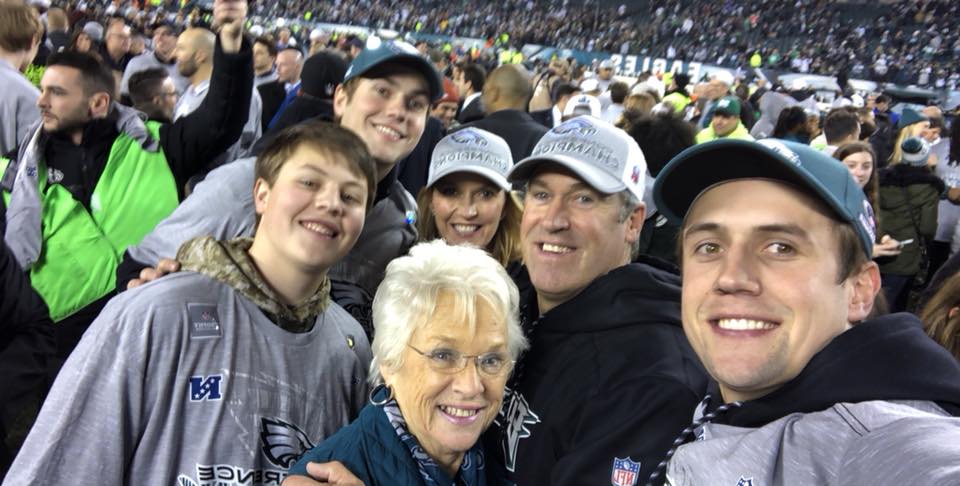 Pin
More photos below.