Is Doug Pederson Married?
He sure is to Jeannie Pederson, the loving wife of NFL coach Doug Pederson, head coach for the Jacksonville Jaguars; he previously served as a coach for the Philadelphia Eagles, Kansas City Chiefs, and the Calvary Baptist Academy.
During his football player years, Coach Pederson played with the Dolphins (1991 and 1995),  New Jersey Knights (1992), Carolina Panthers (1995), Green Bay Packers (1995-98, 2001-2004), Philadelphia Eagles (1999), and the Cleveland Browns (2000).
Jeannie's hubby, was born Douglas Irvin Pederson on January 31, 1968, in Bellingham, WA. he grew up in Ferndale, Washington. Coach Pederson graduated from Ferndale High School and Northeast Louisiana in 1990.
May 1, 1991: Doug Pederson signed a rookie free-agent contract with the Miami Dolphins.
August 17, 1991: He was waived by the Dolphins.
February 4, 1992: The New York/ New Jersey Knights of the WLAF drafted him during the fifth round for the first pool of draft-eligible players.
June 2, 1992: He re-signed a deal with the Miami Dolphins.
October 8, 1992: He was once again waived by the Dolphins.
March 3, 1993: Re-signed with the Dolphins.
August 31, 1993: Waived by the Dolphins for the third time.
 September 1, 1993: Re-signed with the Dolphins and assigned to the practice squad.
October 24, 1993: He made his NFL debut against the Indianapolis Colts.
December 16, 1993: He was released by the Dolphins.
April 16, 1994: Re-signed with the Dolphins.
February 15, 1995: The Carolina Panthers selected him in the 22nd round during the NFL Expansion Draft.
 May 24, 1995: He was released by the Panthers.
June 7, 1995: He re-signed with the Dolphins.
 August 22, 1995.: He was waived by Miami.
November 22, 1995: He signed with the Green Bay Packers.
January 26, 1997: The Green Bay Packers became Super Bowl XXXI champions after defeating the Patriots 35-21.
October 6, 1998: Replaced Brett Favre against the Vikings but suffered a broken jaw.
February 18, 1999: He signed a three-year, $4.5 million contract with the Philadelphia Eagles.
August 28, 2000: Doug Pederson was released by the Eagles.
September 2, 2000: He signed a two-year contract with the Cleveland Browns.
 February 22, 2001: The Browns released Pederson.
March 13, 2001: He signed a one-year deal with the Green Bay Packers.
April 2, 2002: He re-signed with the Packers.
April 29, 2003: He re-signed a  one-year, $750,000 contract with Green Bay.
 September 5, 2004: Named backup quarterback for Brett Favre.
October 7, 2004: Suffered a season-ending injury.
March 2005: Doug Pederson announced his retirement.
After he retired, he started his coaching career with Calvary Baptist Academy as their head coach in March 2005; in 2009, his former Eagles hired him as their offensive coordinator and quarterback coach in 2011.
Two years later, the Kansas City Chiefs named him offensive coordinator. On Jan. 28, 2016, after coach Chip Kelly was fired in December 2015, the Eagles announced Doug Pederson would be the head coach.
With Coach Pederson leading Philadelphia, the Eagles, with Nick Foles as QB, won Super Bowl LII, defeating Tom Brady and the New England Patriots 41-33. He re-signed with the Eagles on  May 3, 2018, and later a contract extension through the 2022 NFL season. The Eagled fired Doug Pederson on January 11, 2021.
The Jacksonville Jaguars announced they hired coach Pederson as their new coach on February 4, 2022.
According to Celebrity Net Worth, as of 2022, Doug Pederson's net worth has been estimated at $12 million.
On February 3, 2022, the Jacksonville Jaguars announced they hired Doug Pederson as their new head coach. Coach Pederson; he earns an annual salary of $8.5 million.
Jeannie Pederson and coach Doug Pederson met on a blind date at Johnny's Pizza in Monroe, LA. They dated for a couple of years before their wedding in February 1992.
Jeannie Pederson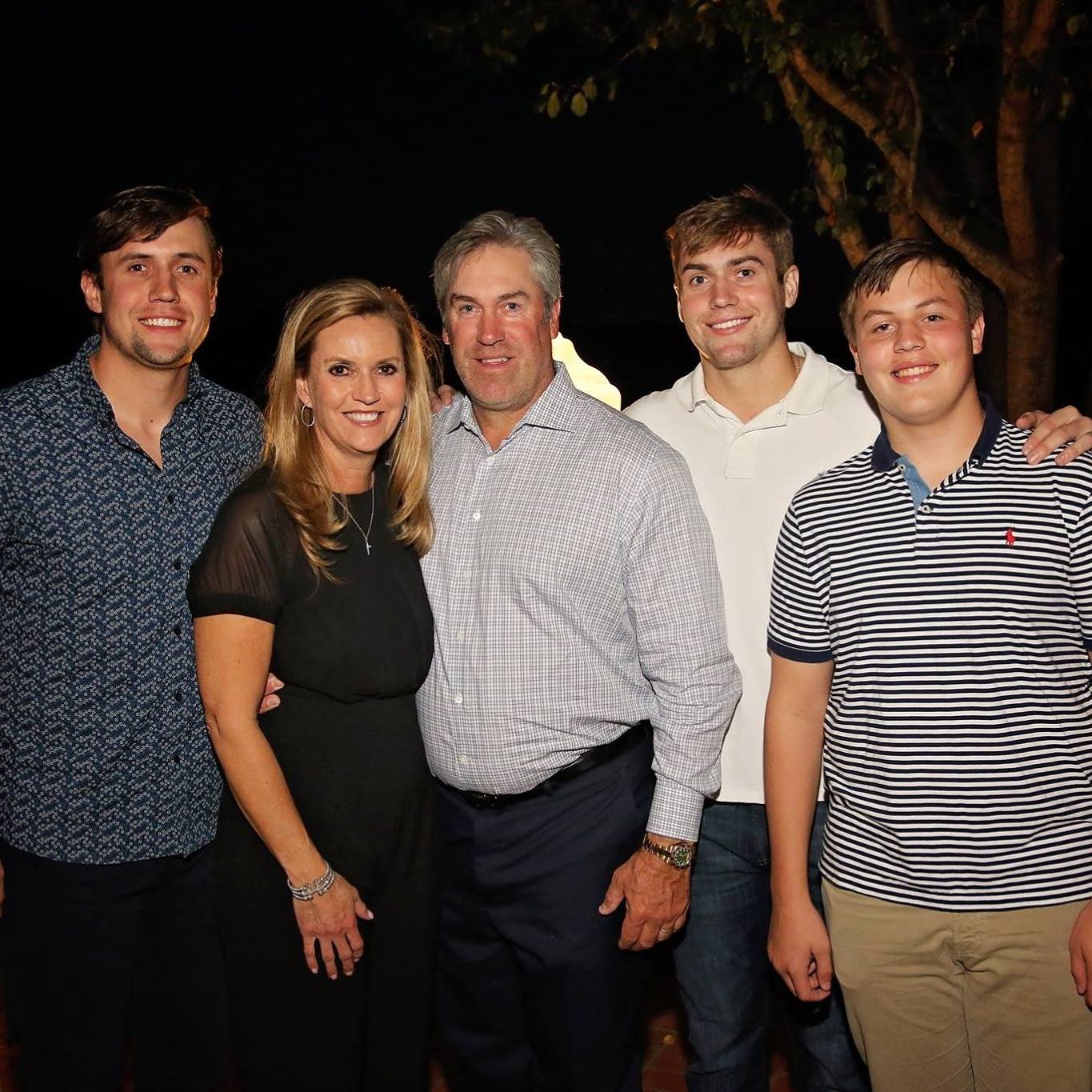 Jeannie Pederson, a registered nurse born Jeannie Young on December 24, 1969; she graduated from Louisiana College, where she was a basketball team member.
Doug Pederson Sons
Jeannie and Doug have three sons, Drew was born on Dec. 2, 1995, and not long after that, they welcomed a second son, Josh, and then came Joel.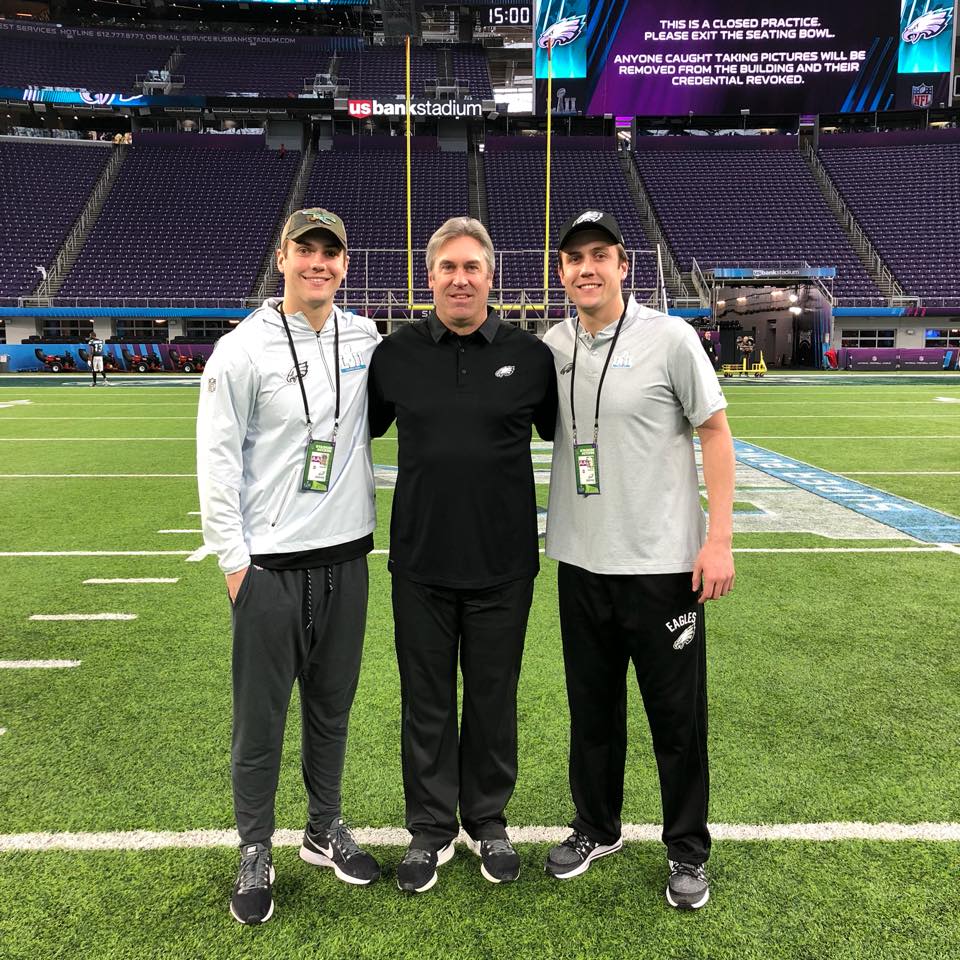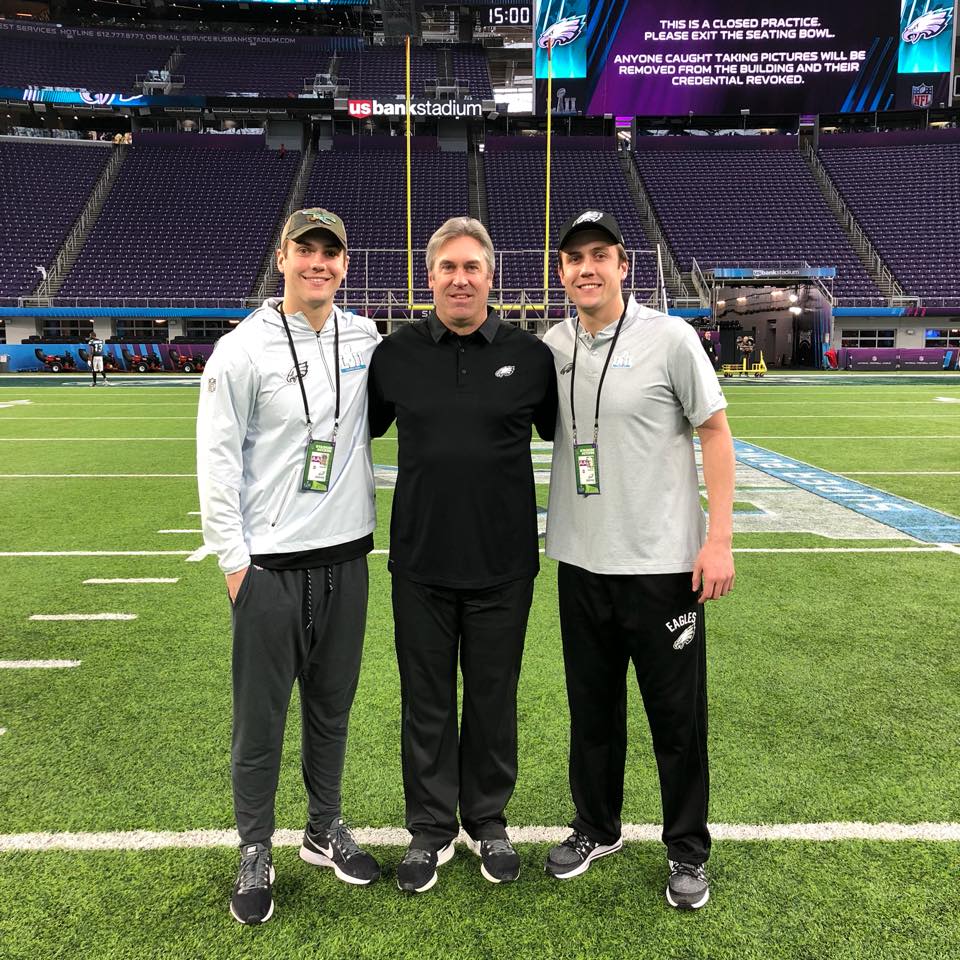 Drew Pederson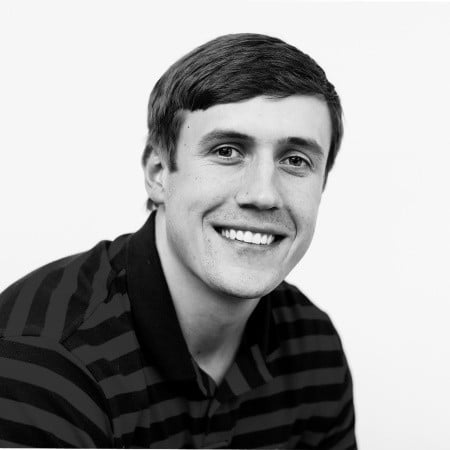 Her eldest boy, Drew, like his old man, played quarterback at Samford University. He also played football while attending Moorestown High. After he graduated with a Bachelor's degree in interior architecture from Samford in 2017, Drew got his master's degree in architecture at the University of Cincinnati in 2021.
Drew Pederson is currently an architectural intern at McAlpine in Nashville, Tennessee. Before that, he was an intern at Carlisle Moore Architects from January to March 2021, from June 2020 to August 2020 at Nequette Architecture & Design, for Bradley E. Heppner Architecture from January 2019 to May 2019.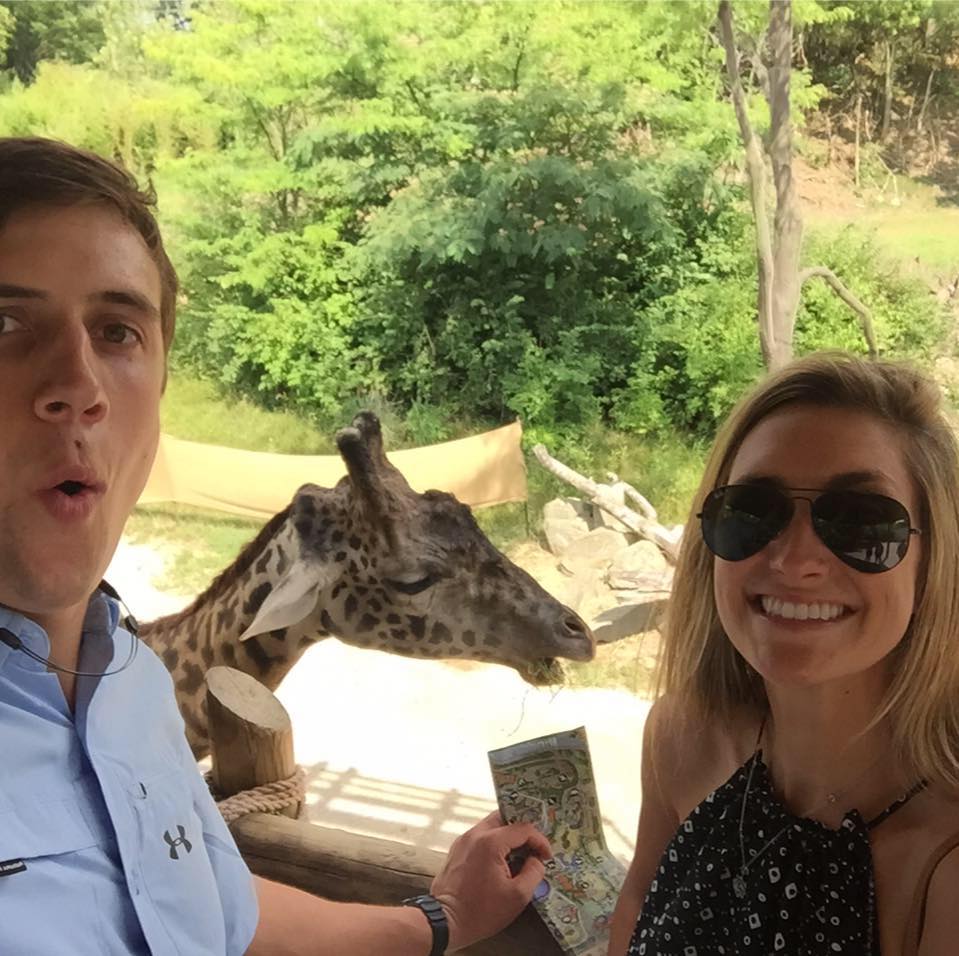 Drew Pederson married  AnnMarie Lyon Pederson on July 17, 2021.
Josh Pederson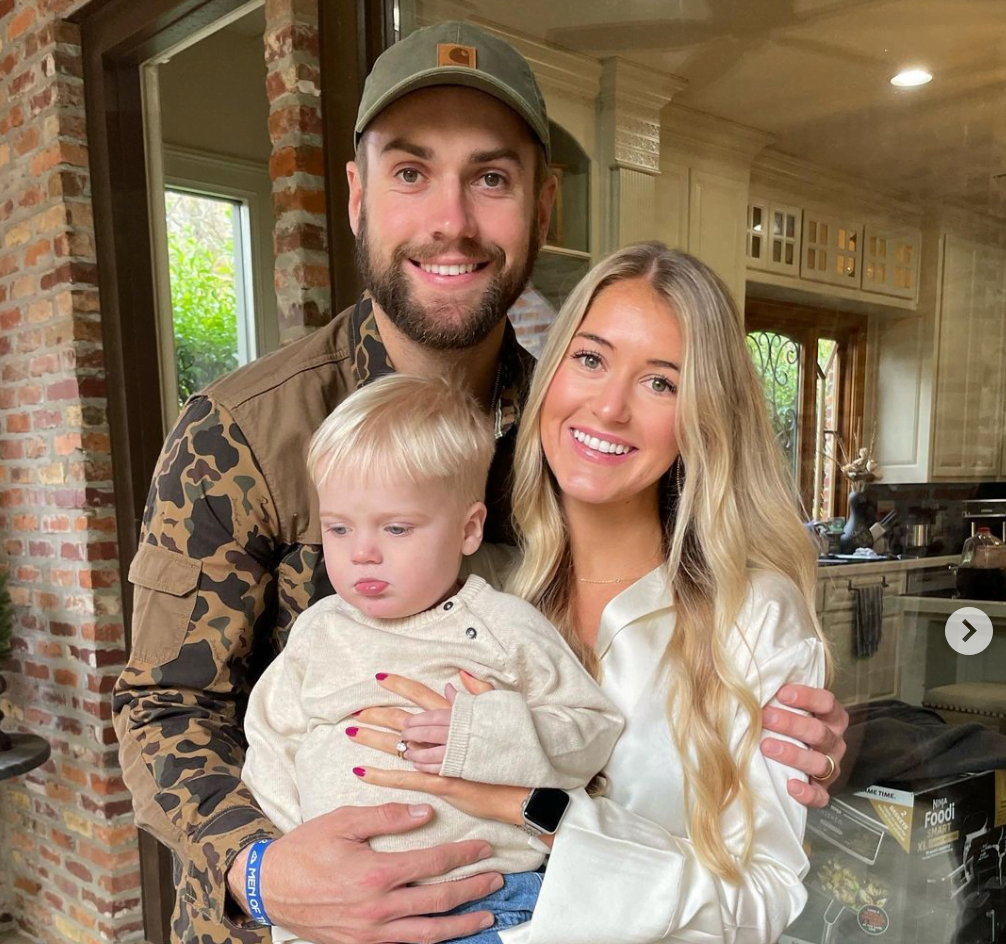 6'5 Josh Pederson, was born on Sept. 22, 1997. He played right end at the University of Louisiana Monroe, from where he graduated with a Bachelor of Science-Kinesiology. Josh married his beautiful wife Hope Ryan (nee. Keppler)  on September 25, 2022; they have one son Brodie Brooks Pederson born in February 2021.
Joel Pederson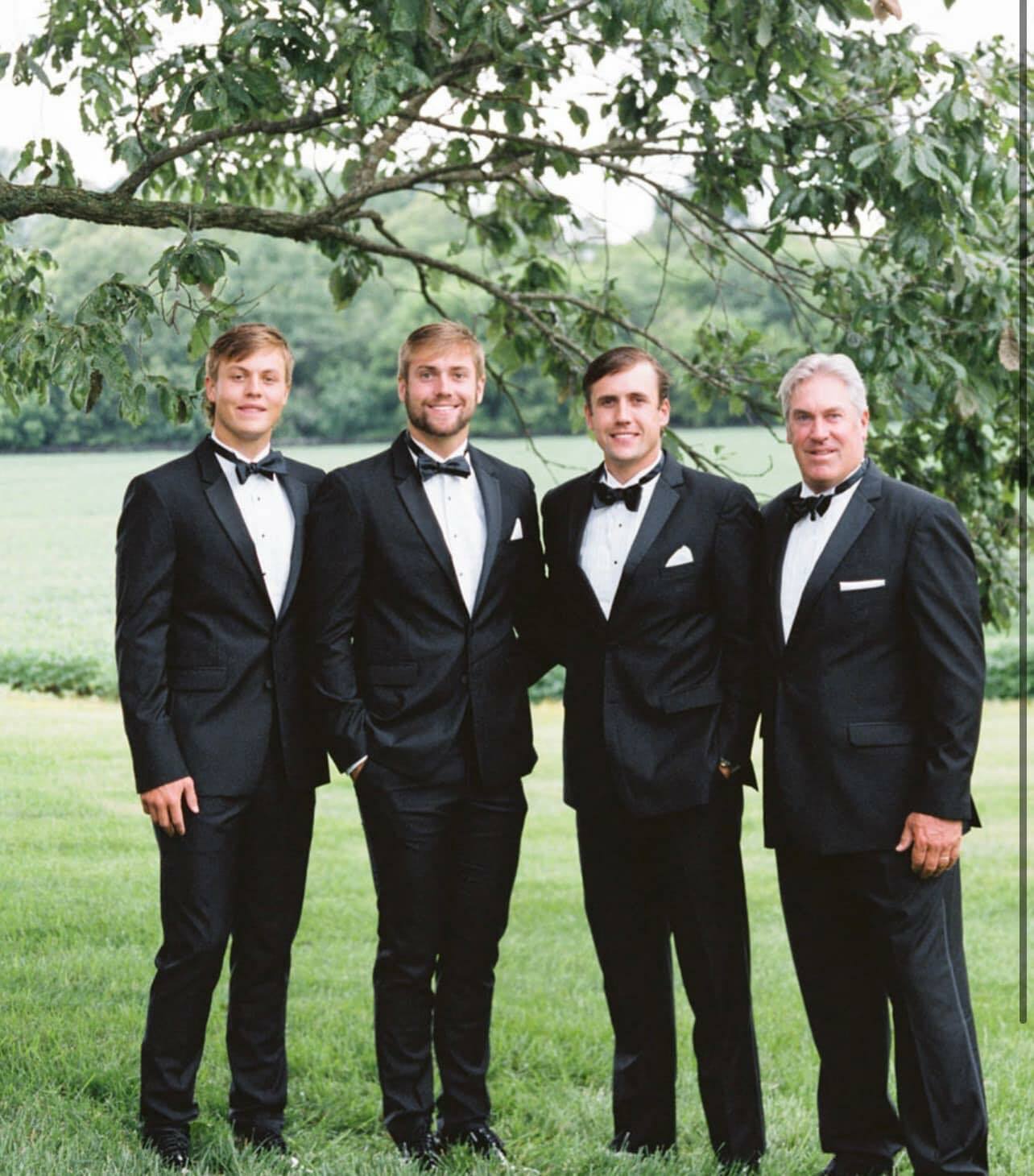 Joel Pederson graduated from Moorestown Upper Elementary School and is now pursuing a Bachelor of Science in finance and financial management services at Clemson University.