Barbara Petersen
Meet Barbara Petersen, she is the wife of head coach Chris Petersen, head coach for the Washington Huskies at the University of Washington. Coach is a former quarterback and safety who previously was a coach at Boise State.
Barbara Peterson's husband was born on October 13, 1964 in Yuba City, California. He attended at Yuba City High School and Sacramento City College before transferring to UC Davis from where he graduated with a bachelor's degree in psychology in 1988 and a master's degree in education.
He started his coaching career at UC Davis in 1987 under coach Jim Sochor. In 2001 he was hired by Boise State as their offensive coordinator. He became head coach in 2005 following coach Dan Hawkins.
He joined the University of Washington in December, 2013, when he agreed to a five-year, $18 million contract, and signed a two-year contract extension after the 2015 season.
Barbara Peterson from Northern California married coach Petersen on June 13, 1992. This was not the original date for the wedding thought. However, Barbara agreed to move it because the original date conflicted with a football camp. Chris and Barbara Peterson are the proud parents of two sons, Jack and Sam.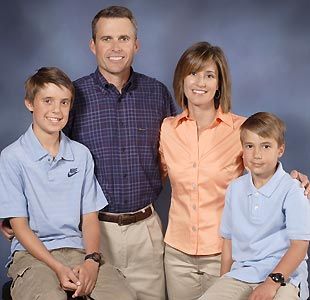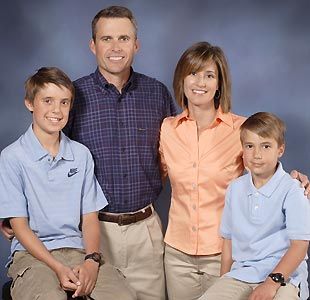 Mrs. Petersen was born Barbara Lynn Chambers in 1952.