Jamie Thompson
Jamie Thompson is the lovely girlfriend of Canadian NHL player, Cody Ceci –currently playing for the Ottawa Senators. Miss Thompson and Ceci have been dating for years, meet her below.
Her beau was born Cody Ceci on December 21, 1993. He is the son of Parri Ceci –a Canadian Football wide receiver who played with the Calgary Stampede.
Cody played most of his four OHL seasons with the Ottawa 67s before finishing his junior career with the Owen Sound Attack. He played briefly in the AHL before receiving his call up.
The NHL defenseman who was chosen 15th overall by the Ottawa Senators in the 2012 draft. He made his NHL debut in the 2013–14 season after playing for the Senators' American Hockey League (AHL) affiliate Binghamton Senators.
Ceci won a gold medal playing for Team Canada at the 2016 World Championships.
When Ceci is not busy doing what he does best, he is in the company of his lovely girlfriend.
Let us introduce you to the beautiful, Jamie Thompson.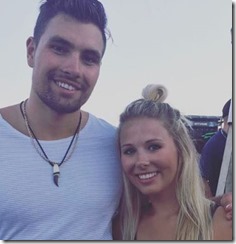 23-year-old Jamie Thompson is also a Canadian and just like her NHL stud, she is also an athlete. The blonde happens to be an equestrian, and she's one of the good ones, apparently.
According to recorder.com, back in 2011 Jamie Thompson and three other riders from North Stone Farm of Brockville qualified for the Royal Agricultural Winter Fair in Toronto –Canada's biggest stage for equestrian riders. It was her fourth time going for the pretty blonde.
To earn the trip to Toronto, Thompson and the others had to finished at the top of the standings in the variety of divisions in the Trillium Circuit.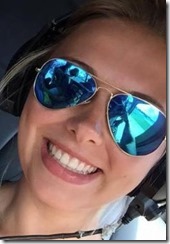 Jamie Thompson hails originally from Brockville, Ontario. She graduated from Brockville Collegiate Institute and is currently attending Algonquin College –where she's studying to become a Veterinary Technician.
Like it is to be expected, Jamie Thompson is very active on social media. According to her Facebook page, she and Cody have been in a relationship since November 1, 2012.
The couple who's been together for almost five-years are the proud owners of two dogs, Zeus and Hugo.
You can find Jamie Thompson on Twitter here, Instagram here.