28-year-old Collins Tuohy is the actress, public speaker and company owner sister of NFL player Michael Jerome Oher –whose life was portrayed in the 2009 movie The Blind Side.
Most people is aware of Michael's difficult childhood through the 2009 film and how he grew up to become an NFL star, but recent reports indicate the 29-year-old Carolina Panthers offensive tackle, doesn't think the movie has helped him at all.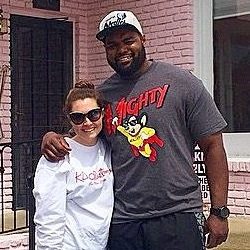 However for the Tuohy family, it sure did a lot. We did get to see how Collin's mom, Leigh Ann Tuohy got Michael into football and ultimately Ole Miss, where he became an All-America left tackle and a first-round draft pick (23rd overall) by the Ravens in 2009.
As chronicled in the movie Collins helped the new member adjust to both Briarcrest and his new life with the Tuohy family –which was formed by her father: Sean, mother: Leigh Ann and younger brother: Sean Tuohy Jr. Both Collins and Michael shared the competitiveness in sports as she won the Tennessee State Championship in the Pole Vault at Briarcrest Christian School in Memphis.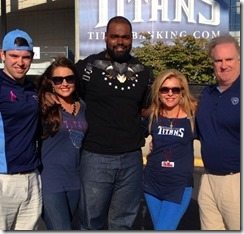 According to her page, she attended University of Mississippi where she earned her Bachelor's degree in Broadcast Journalism. Collins happens to be the Co-Owner and the Director of Marketing and Sales at Whimsy Cookie Company in Memphis, TN. Whimsy specializes in custom order decorative sugar cookies and is sold in their store in Memphis as well as several others across the country. She is currently on the Board of The Making it Happen Foundation, dedicated to changing children's lives through hope, love, and opportunity. She also contributed to the New York Times best-seller, In a Heartbeat: Sharing the Power of Cheerful Giving.
Collins experience of becoming Michael's close friend, confidant, and ultimately, adoptive sister sure taught her a lot about the values of everybody; she uses that experience on Family Addition with mom Leigh Anne Tuohy on UP.
According to her social media, pretty Collins is also engaged to Cannon Smith. The couple is set to tied the knot netx year!
You can find gorgeous Collins on Instagram here.