Is Cooper Rush Married?
Yes, Cooper Rush is happily married. Meet the lovely Lauryn Rush! She is the drop-dead gorgeous wife of NFL player Cooper Rush, one of the talented quarterbacks currently signed by the Dallas Cowboys and who is set to take the starting QBplace after Dak Prescott underwent surgery on his right thumb and is expected to miss 6-8 weeks.
Cooper Rush Parents
Cooper Rush is one of the children born to Frances Rush and Matthew Rush, proud parents of Cooper's younger brothers Dillon and Owen Rush and big brother Michael.
Cooper Rush father Matthew Rush
Matt Rush, was born in Midland, Michigan, on February 18, 1959,  and is the son of Tom Rush, an orthopedic surgeon. Mr. Rush, a Notre Dame (BS in Pre-Science, class of 1981), graduated and played infield in college. Matthew Rush also holds a master's in business administration from the University of Chicago; he is the president at Sparrow Eaton Hospital in Charlotte, Michigan; before that, he was COO at Bedford Regional Medical Center.
Cooper Rush Mother Frances Rush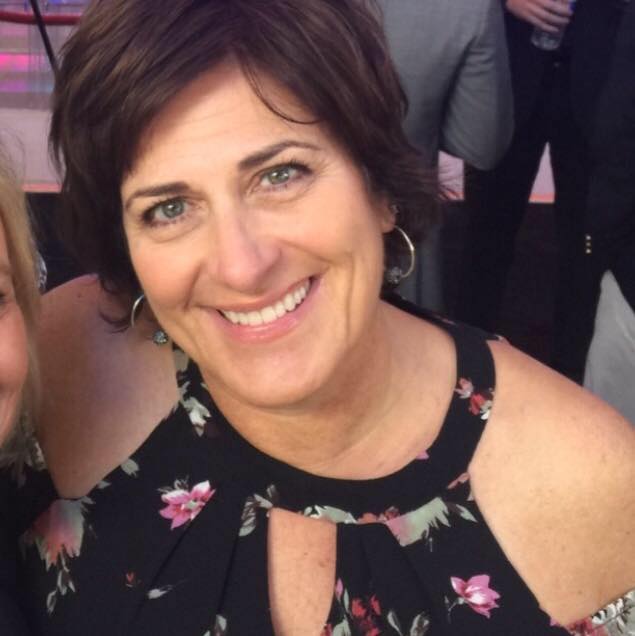 Cooper Rush'amazing mother, Frances Rush, was born Frances Pauline Stefanelli in Gary, Indiana; her father was a school superintendent. Frances Rush graduated from Purdue.
Cooper Rush Brothers
Dillon Rush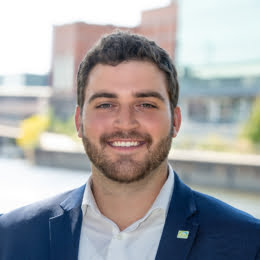 As noted, Cooper has one older brother named Michael and two younger brothers, Dillon Thomas Rush (b. 1995), who graduated with a degree in psychology from the University of Michigan in 2017; he is the  Tri-County Development & Placemaking Manager at LEAP. Dillon Rush founded the main street organization and launched CharlotteRising. Before CharlotteRising, Dillon was project coordination and community development intern at Hayes Green Beach Memorial Hospital.
Owen Rush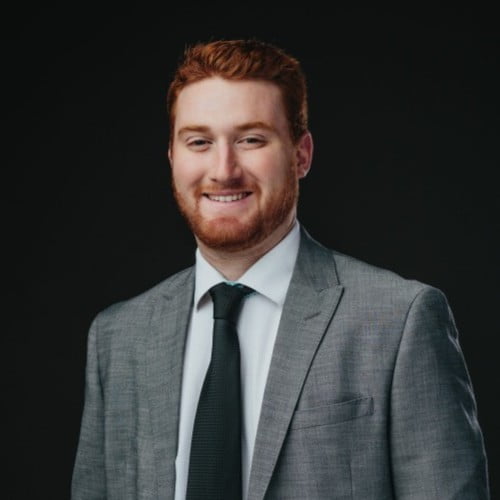 Owen Michael Rush (b. 1998) graduated with a finance degree from Grand Valley State University, where he was a member of the Men's Golf Team. Owen is an Investment Advisor at Walsh Advisors in Grand Rapids, Michigan.
Before joining Walsh Advisors in June 2021, Owen Rush was a financial representative at Northwestern Mutual, an independent bank wealth management intern at the Independent Bank in 2021, a financial advisory and marketing intern at Eaton Community Bank in 2019, and an accounting and finance intern at Michigan State University Federal Credit Union in 2018-19.
Michael Rush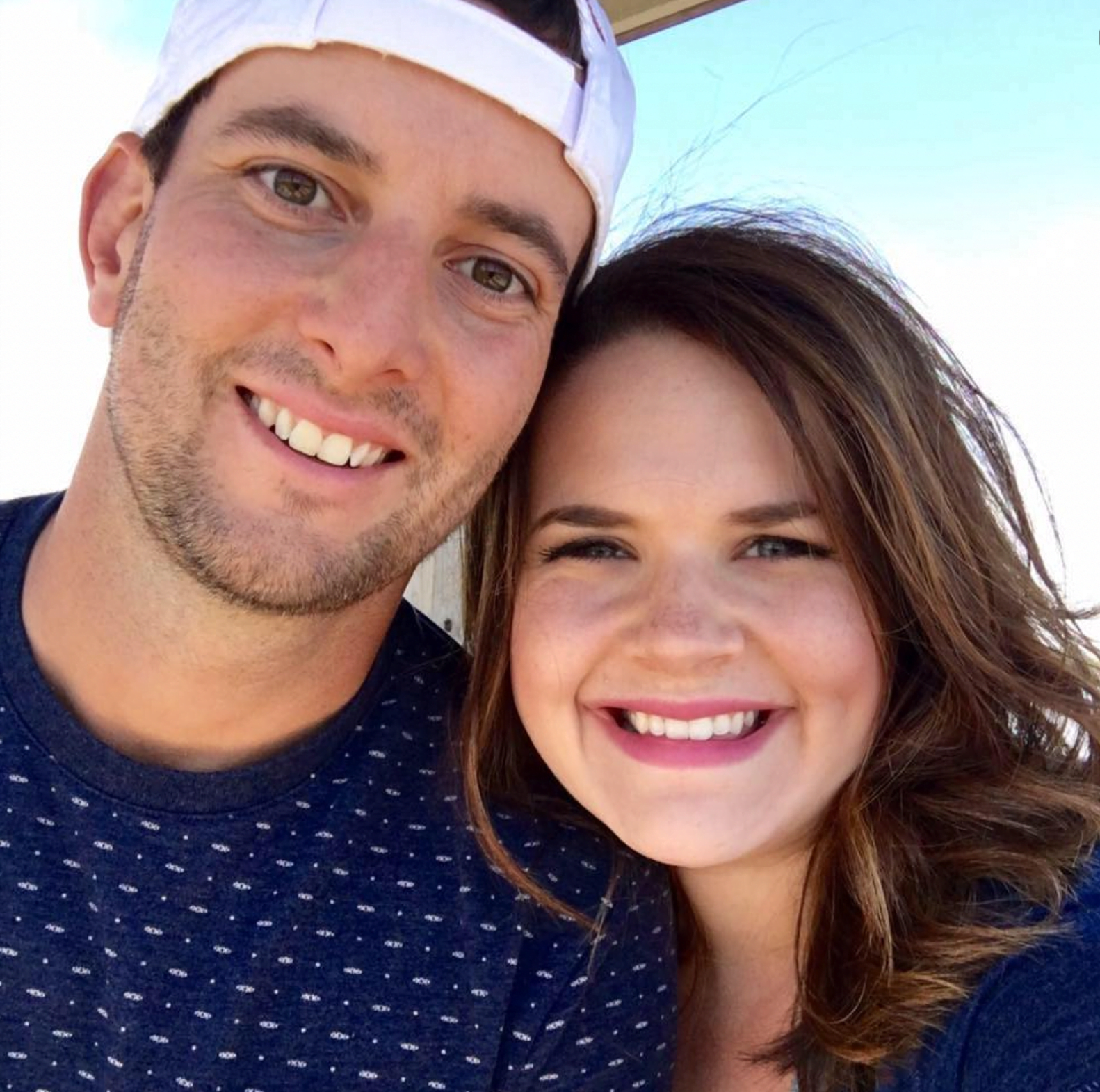 Michael Matthew Rush, Cooper's elder brother, is married to his wife, Allie. Michael graduated in 2010 with a Bachelor of Business Administration from Sam Houston State University; Michael, a professional golfer, is the founder of Platform Sports, Golf Interact, and SwingThought.
Before that, he was a Demo Day Sales Representative at Callaway Golf.
Cooper Rush College
2012: Redshirted and was named Offensive Scout Team Player of the Year.
2013: Completed 177 of 312 passes, 2,349 passing yards, and 15 touchdowns; received  CMU Offensive Player of the Year honors.
2014: Completed 243 of 382 passes, 3,149 passing yards, and 27 touchdowns; named CMU's Co-Offensive Player of the Year.
2015: Completed 324 of 489 passes, 3,853 passing yards, and 25 touchdowns; named a MAC Distinguished Scholar Athlete.
2016: Completed 278 of 465 passes, 3.540 passing yards, and 23 touchdowns.
Cooper Rush Height and Weight
Cooper Rush is 28 years old; he is 6'3 and weighs 102 kg.
DOB: November 21, 1993
Height: 6'3, 1.91 m.
Weight: 102 kg., 225 lb.
Hometown: Charlotte, Michigan.
Cooper Rush NFL
On May 12, 2017, Cooper signed a deal with the Dallas Cowboys as an unrestricted free agent.
On October 28, 2017, Cooper was named the Cowboys' third quarterback before being named second-string for the sixth game of the season after the Cowboys released Kellen Moore.
He replaced Dak Prescott late in the game against the San Francisco 49ers in Week 7.
Rush was named backup quarterback for the 2018 season.
He re-signed with Dallas on March 18, 2020.
He was waived by the Cowboys on May 4, 2020.
The New York Giants claimed off waivers on May 5, 2020.
Rush was waived on September 5, 2020, and signed to the practice squad the following day.
The NY Giants released Cooper Rush on September 29, 2020.
On  October 31, 2020, Rush re-signed with the Dallas Cowboys.
On November 7, 2020, he was elevated to the active roster.
On January 4, 2021, Cooper signed a reserve/future contract with the Dallas Cowboys.
He was the starter QB in  Week 8 game against the Vikings.
The Cowboys waived Rush on August 30, 2022, and signed him to the practice squad the following day.
He was named starting QB for the Dallas Cowboys on September 12, 2022, after Dak Prescott suffered a hand injury against the Buccaneers.
Cooper Rush Contract
Cooper Rush signed a two-year, $1.95 million contract with the Dallas Cowboys; he earns an annual salary of $977,500.
Cooper Rush Wife
Cooper Rush's wife is Lauryn Rush; the couple got married on June 20, 2021, at the Holy Family Church in Chicago, Il. Lauryn and Cooper met in college but started dating after they graduated and became engaged on July 6, 2019.
BOTH COOPER AND I WENT TO CENTRAL MICHIGAN UNIVERSITY, HOWEVER I GRADUATED A COUPLE YEARS BEFORE COOPER DID. WE KNEW OF EACH OTHER IN COLLEGE BUT CRAZY ENOUGH NEVER ACTUALLY MET DESPITE FINDING OUT HOW WE WERE OFTEN IN THE SAME PLACE AT THE SAME TIME.! STILL TO THIS TO DAY WE LOVE TO LAUGH ABOUT THAT.

WE OFFICIALLY MET AFTER WE BOTH GRADUATED THROUGH SOCIAL MEDIA, LIKE ALL US MILLENNIAL'S DO NOWADAYS. GUESS WHO MADE THE FIRST MOVE….. WE MET IN CHICAGO FOR WHAT COOPER BELIEVES WAS THE GREATEST FIRST DATE OF ALL TIME. WE WENT TO A LEBRON JAMES LED CAVALIERS VS BULLS BASKETBALL GAME. AND THE REST WAS HISTORY!

COOPER MOVED DOWN TO DALLAS AND I WAS WORKING IN DOWNTOWN CHICAGO, BUT WE STAYED IN CONTACT AND CONTINUED TO GROW CLOSER AND CLOSER DESPITE THE DISTANCE (YES, DISTANCE REALLY DOES MAKE THE HEART GROW FONDER!).

WHEN THE TIME WAS RIGHT AND ALL THE STARS ALIGNED, I MOVED DOWN TO DALLAS, TEXAS TO BE WITH COOPER AND TO TAKE OUR RELATIONSHIP FURTHER. WE BOTH AGREE IT WAS THE BEST DECISION OF OUR LIVES. SINCE THEN WE HAVE BLOSSOMED INTO THE COUPLE WE ARE NOW TODAY AND I COULDN'T BE MORE THANKFUL FOR MARK ZUCKERBERG AND FACEBOOK FOR CONNECTING THE TWO OF US!
Lauryn Rush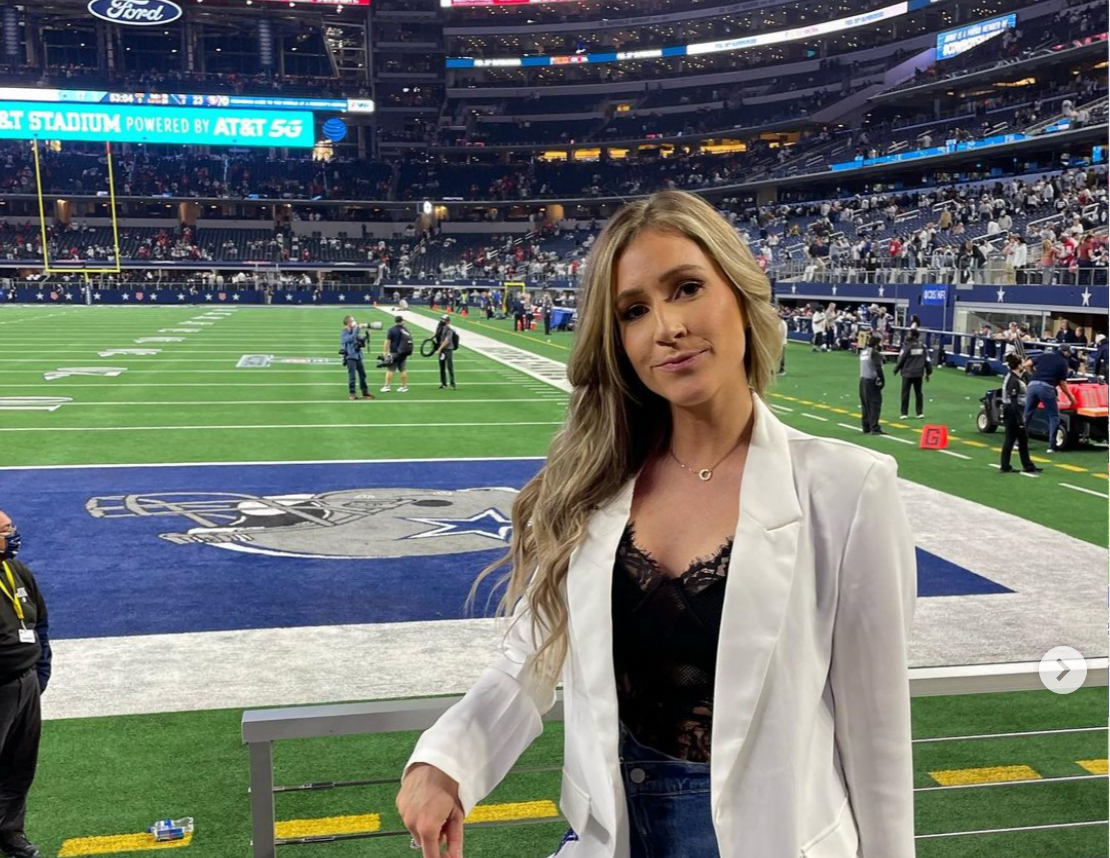 Mrs. Lauryn Bush was born Lauryn Nicole Marchert on March 1, 1992, in Illinois. She is one of three children born to Joseph and Patricia Tricia Dunn Marchert, also proud parents to Lauryn's brother Joe Marchert and sister Erin.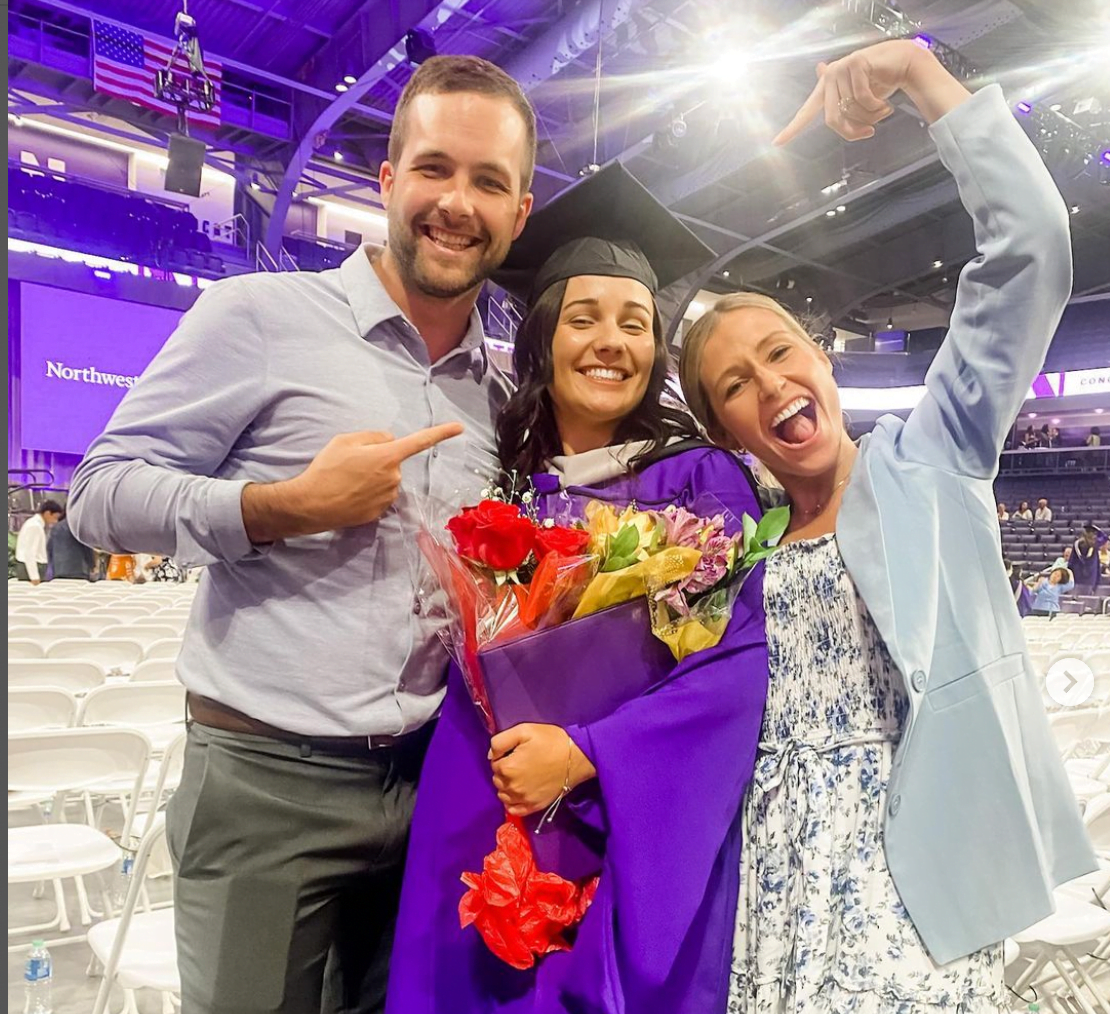 Lauryn's brother Joe graduated in 2016 with a Bachelor's of Applied Arts and Cinematic Arts from Central Michigan University; Joe Marchert, nowadays a new media producer for the Detroit Lions, previously served as a video production assistant for the Kansas City Chiefs from 2016 to 2017 and  ESPN3 video production assistant at Chippewa Sports Network from 2015 to 2016.
Her sister Erin graduated in 2020 with a bachelor's degree in Linguistics, Communications Science and Disorders from Michigan State University, and in June 2022 received her master's degree in speech therapy from Northwestern University; Erin Marchert is a speech-language pathologist from Providence Hospital Southfield.
Lauryn Rush, an Account Executive at Gartner and Holistic Health Coach at Simple yet Healthy Meals, graduated in 2014 with a Bachelor of Applied Science from Central Michigan University.  Before joining Gartner in July 2018, Lauryn was the US Ad Sales Associate at Bloomberg in Chicago; in 2015 was an Administrative Assistant at Turner, Brand Ambassador at the Greenhouse Agency, and Event Coordinator/ Executive Assistant at Tailored Events from May 2014 to December 2015.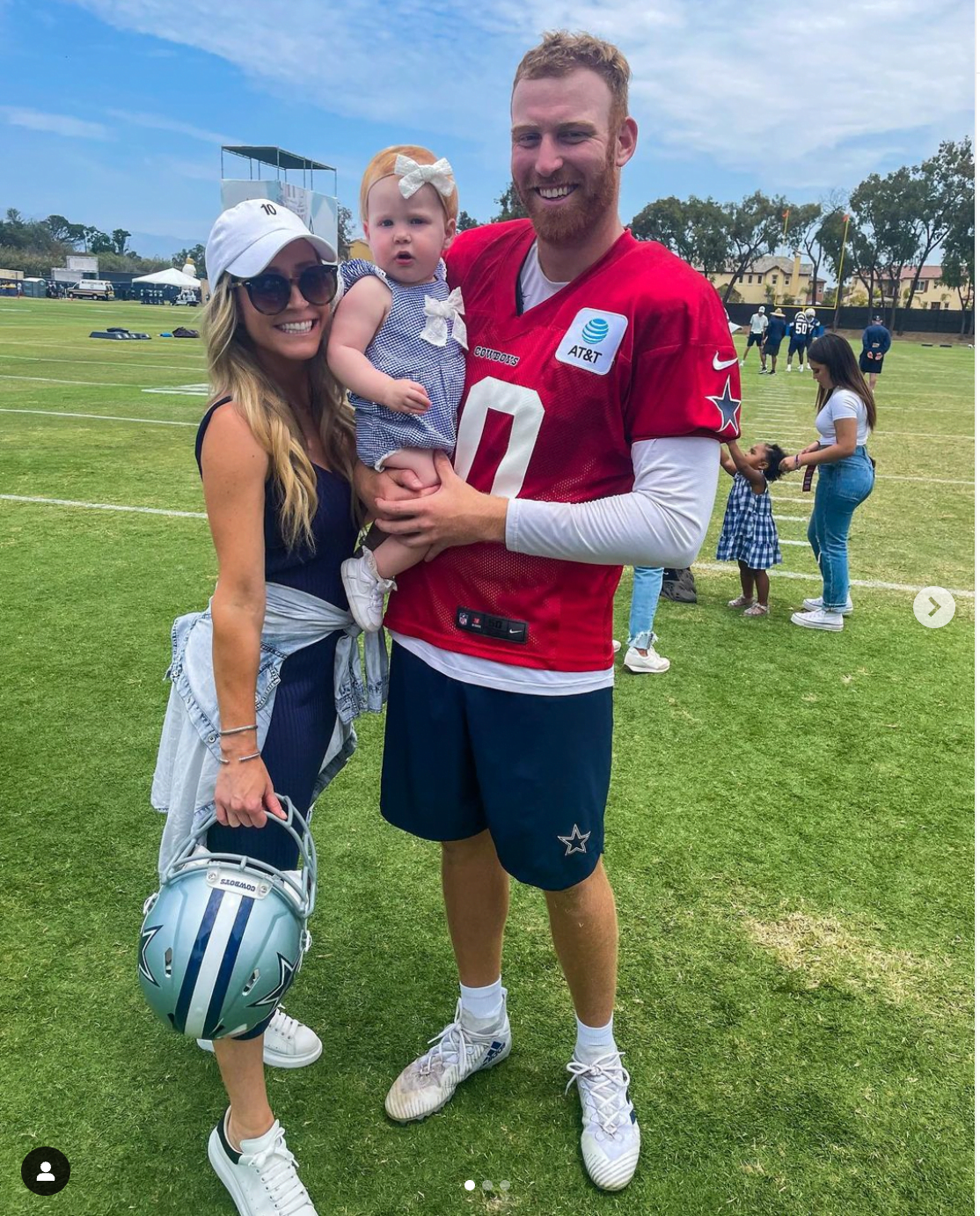 Lauryn and Cooper Rush welcomed their beautiful daughter Ayla Patricia Rush on April 24, 2021. You can find Lauryn Rush on Instagram.