Courtnee James
Courtnee James is a lovely magazine writer based in Jacksonville and could also be the gal dating NFL RB Denard Robinson. If that is the case, miss James must have been concerned about her 25-year-old boyfriend after he was found asleep behind the wheel!
Reports say, the Florida native was found asleep at the wheel on Sunday night by authorities after the Jaguars running back drove a Chevrolet Impala into a retention pond on Jacksonville's Southside, according to the crash report.
Denard Robinson is a former University of Michigan standout quarterback who set the NCAA FBS record for rushing yards by a quarterback. He was drafted by the Jacksonville Jaguars in 2013.
He was a multi-position football player and track star at Deerfield Beach high school. He was also the only player to record a 1,500-yard passing and rushing season while earning Big Ten Offensive Player of the Year honors.
Since turning pro, Robinson has played 31 games to begin his career with nine starts, seeing action at QB, WR, RB and on special teams. He has 161 rushes for 676 yards, 25 receptions for 150 yards and four kickoff returns for 88 yards.  Denard has two 100-yard rushing games. He made transition from collegiate quarterback to WR/RB/QB in the NFL. He moved into starting lineup at RB in 2014 and had led team in rushing with 582 yards.
Robinson –who was not intoxicated –was not alone at the time of the single car crash. Authorities say he was with a female companion and they notice she was also asleep. Both passengers needed assistance to get out of the vehicle.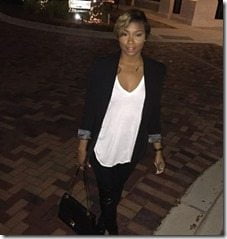 According to social media info, Miss James is an Editorial Assistant/Writer at Jacksonville Magazine. Courtnee James writes briefs and edits copy for all publications and also writes health-related stories for YourHealth magazine.
According to her LinkedIn, she has been in the position since 2015. Prior to that she was a Local Sales Assistant at Cox Media Group – WFOX-TV FOX30. She was also an inter at the University of Michigan, an assistant instructor at Catapult Learning and her resume ends with an Apprentice stint at Detroit Free Press.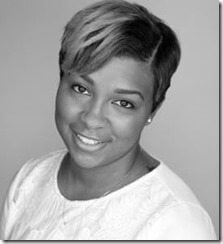 Courtnee James hails from Detroit, Michigan. She graduated from the University of Michigan – Ann Arbor in May of 2013 with a bachelor's degree in Communications Studies. Shortly after, she relocated to Jacksonville to escape the brutal northern cold and pursue a career in journalism.
Accoridng to Jacksonville Mag, she loves watching Netflix and owns a Yorkie named Jax.
Courtnee James and Denard Robinson have linked together since their days at the University of Michigan. He also posted a photo of her to his Instagram with the caption WCW. Another indication they could still be together is Courtnee's Facebook picture wearing Denard's number 16 shirt.
It is unclear if Courtnee James was the woman inside the car with Denard Robinson.