Kirsty Lee
Kirsty Lee is the lovely wag dating Wayne Hennessey, the Footballer for Crystal Palace and the Wales national team.
He began his youth career with Manchester City before joining the Wolverhampton Wanderers in 2003. Hennessey began his tenure with the Wales national team in 2007.
Wayne Robert Hennessey was born January 24, 1987 in Bangor, Wales.
In 2006, Wayne penned his first senior contract with Wolverhampton Wanderers and was immediately sent on loan to Stockport County, where he made 15 appearances during six months. After the end of his spell, the footballer started to come on the pitch with his parent team.
In the 2007/2008 season, the goalkeeper became a first-choice keeper and did not leave the position till the end of the season. The 2009/2010 season became a real challenge for Wayne, because he had to beat off the competition for a spot in the starting XI from his teammates. However, the footballer coped with the task and managed to propel his club to the Premier League promotion. Hennessey took part in 152 fixtures for 'The Wolves' before completing a loan move to Yeovil Town in August 2013.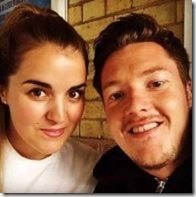 In January 2014 Hennessey completed a permanent move to Crystal Palace. The Welsh native became the club's first-choice goalkeeper during the 2015/16 campaign as he managed to edge ahead of Julian Speroni and Alex McCarthy, and capped a fine personal season by playing in a first ever FA Cup final and helping Wales qualify for Euro 2016.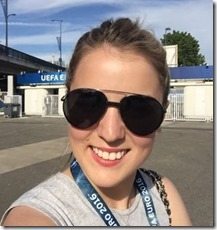 According to social media info, Kirsty Lee was born in 1989. This Kirsty Leen is not to be confused with the model Kirsty Lee Allan.
Our Kirsty Lee lives with the Crystal Palace and Wales goalkeeper and the pretty blonde has been at his side throughout the drama of qualifying for the Euros, getting his 50th cap and then his selection for the 23-man squad.
Kirsty Lee seems like the typical wag, attending matches to support her man, taking endless selfies and posting about, well whatever wags are up to. We assume Kirsty Lee is very close to Ruby Ledley since Wayne and mate Joe Ledley are super tight.
However she still is kind of a mystery and not much more is known about her but you can still check out her Twitter account here.