Courtney Holt & Briana Mouttet
Meet Courtney Holt and Briana Moullet, these two pretty NBA WAGs are the proud mommas of Jonathon Simmons' daughters. Simmons is the NBA player who is currently a shooting guard for the San Antonio Spurs, he previously played with the Sugar Land Legens of the ABL and the Austin Toros/ Spurs of the NBA Development League and college basketball for the University of Houston. But we are not really going to talk about Simmon, right? Of course not, we are anxious to tell you about the lovely ladies who gave birth to his pretty girls, Courtney Holt and Briana Mouttet.
6'6″ Jonathon Calvin Simmons was born on September 124, 1989 in Houston, Texas to LaTonya Simmons, also proud mother of his three siblings sisters Jussanique, Joi and one brother.
After Simmons graduated from Smiley High School he went to Midland Junior College before transferring to the University of Houston; he was seeking a major in sociology, but skipped his senior year and declared to the Draft in 2012. He went undrafted in the 2012 NBA Draft and by 2013 he signed with the American Basketball League's team the Sugar Land Legends, in September that same year he joined the NBA Development League the Austin Toros now the Austin Spurs and played his first game with his new team the San Antonio Spurs on November 14, 2015.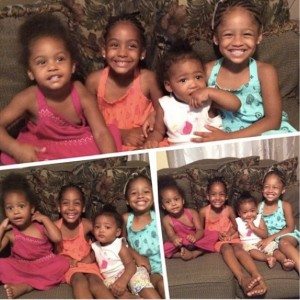 As we all know Jonathon has four beautiful daughters, Jaeda Aiyana, Jordynn Amya and Journey Aaliyah Simmons with ex-girlfriend Courtney Holt and little Brielle with ex-girlfriend Briana Mouttet.
Let's met Courtney Holt
26-year-old Courtney Krishelle Holt Berg was born on January 31, 1990 in Los Angeles, California. She graduated from Sterling High School in 2008. Ms. Holt who now resides in Houston, Texas worked at Walmart and has been dating some lucky guy since 2014.
Courtney and Jonathon's love story started in 2008, they welcomed their big girl Jaeda in October, 2009, Jordynn came in 2010 and little Journey was born in September, 2011.
Ready to meet Briana Mouttet?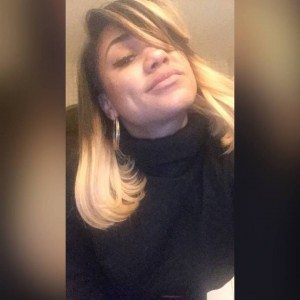 29-year-old Briana Monique Mouttet one of the children born to Twila Rene Mottet who sadly passed away at the age of 54 on June 9, 2015. Briana has one sister Brandice.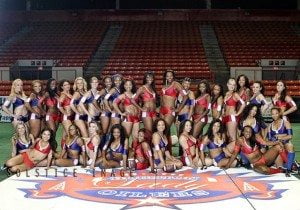 Briana played basketball while she was attending at Carroll High School and Prairie View A&M University. Besides basketball Briana was part of the women football league team the Houston Lady Oilers.
Briana and Jonathon started dating in 2012, their daughter Brielle was born in August, 2013. We can't confirm if Jonathon Simmons is still together with Briana. What do you know about that?