Eugenia Jones aka Gene Jones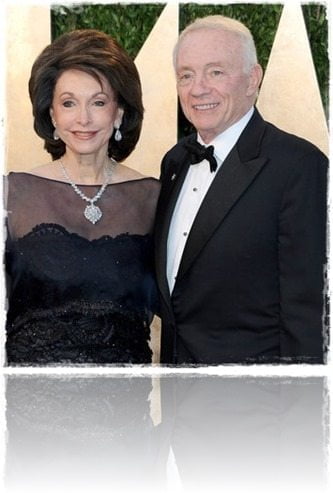 Meet Mrs. Eugenia Jones also known as Gene Jones! She is the elegant and beautiful wife of NFL owner Jerry Jones, the longtime Dallas Cowboys owner. Mrs. Jones is the mother of Jerry jones' three sons, Stephen, Charlotte, and Jerry jones Jr. all three have executive roles in the Cowboys administration.
Jerry Jones, 80,  and his wife Gene Jones have been married for over 59 years, they have three children together;
Jerry Jones Children
Stephen Jones
Stephen Jones born John Stephen Jones on June 21, 1964, in Danville, Arkansas is the Executive Vice-president, CEO, and director of player personnel for the Dallas Cowboys.  Stephen Jones graduated in 1988, with a degree in chemical engineering from the University of Arkansas.
Before joining the Cowboys and right after he graduated from college, Stephen Jones was an engineer for JMC Exploration (oil and gas).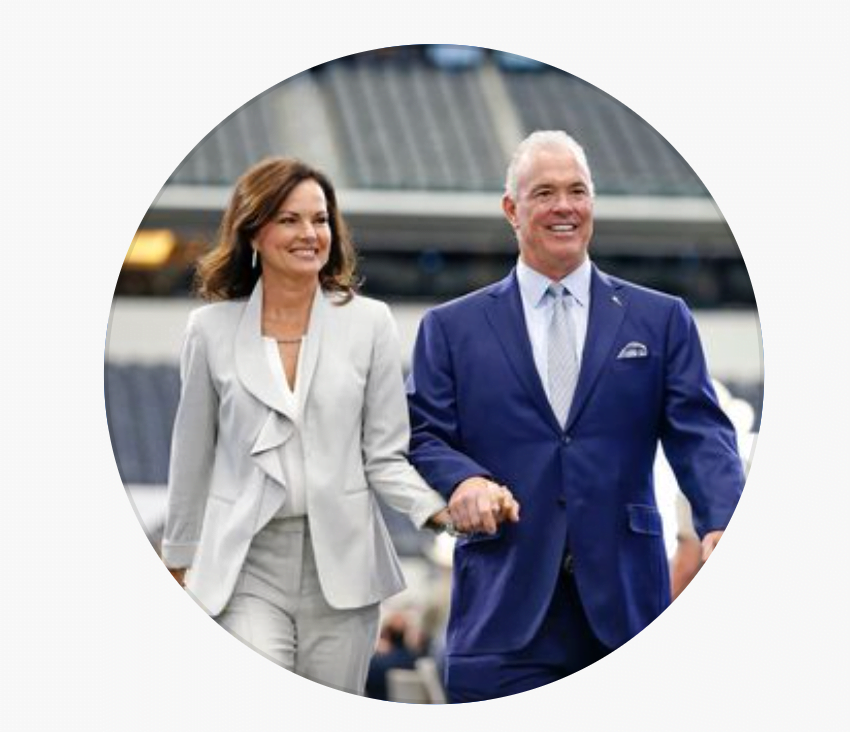 He and his wife Karen Jones have four children, and live in Highland Park, Texas.
Charlotte Jones
Charlotte Leigh Jones aka Charlotte Jones Anderson, 56, a Stanford University graduate, she is the Dallas Cowboys Executive Vice President, Chief Brand Officer, Chairman of the NFL Foundation, and Chairman of The Salvation Army National Advisory Board, also worked with Hilltop Holdings, Educatedallas, Plains Capital Foundations and the NFL Foundation.
Charlotte Jones, now Charlotte Anderson has been Chairman of the NFL Foundation since 2012; appointed to the first NFL Conduct Committee in 2014, also served on the  Health and Safety Committee, NFL's Legalized Sports Betting Committee,  President of the Dallas Cowboys Cheerleaders. She was inducted into the Arkansas Sports Hall of Fame for Football Administration in 2017
She previously served on the Salvation Army's National Advisory Board.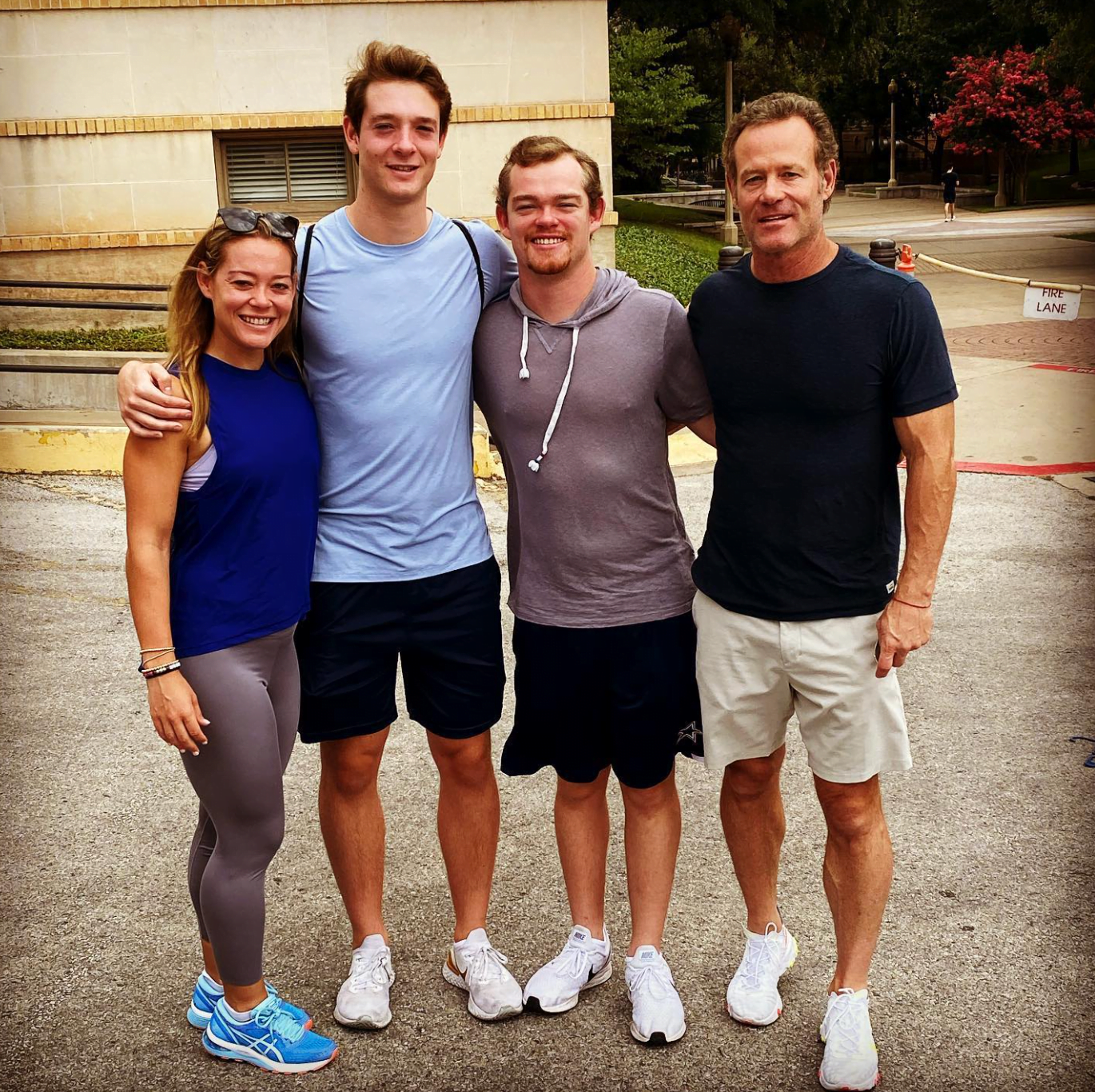 Charlotte married Shy Anderson in 1991, together they have three children, Shy, Haley & Paxton, who is a Paxton Anderson, who is a wide receiver at the University of Texas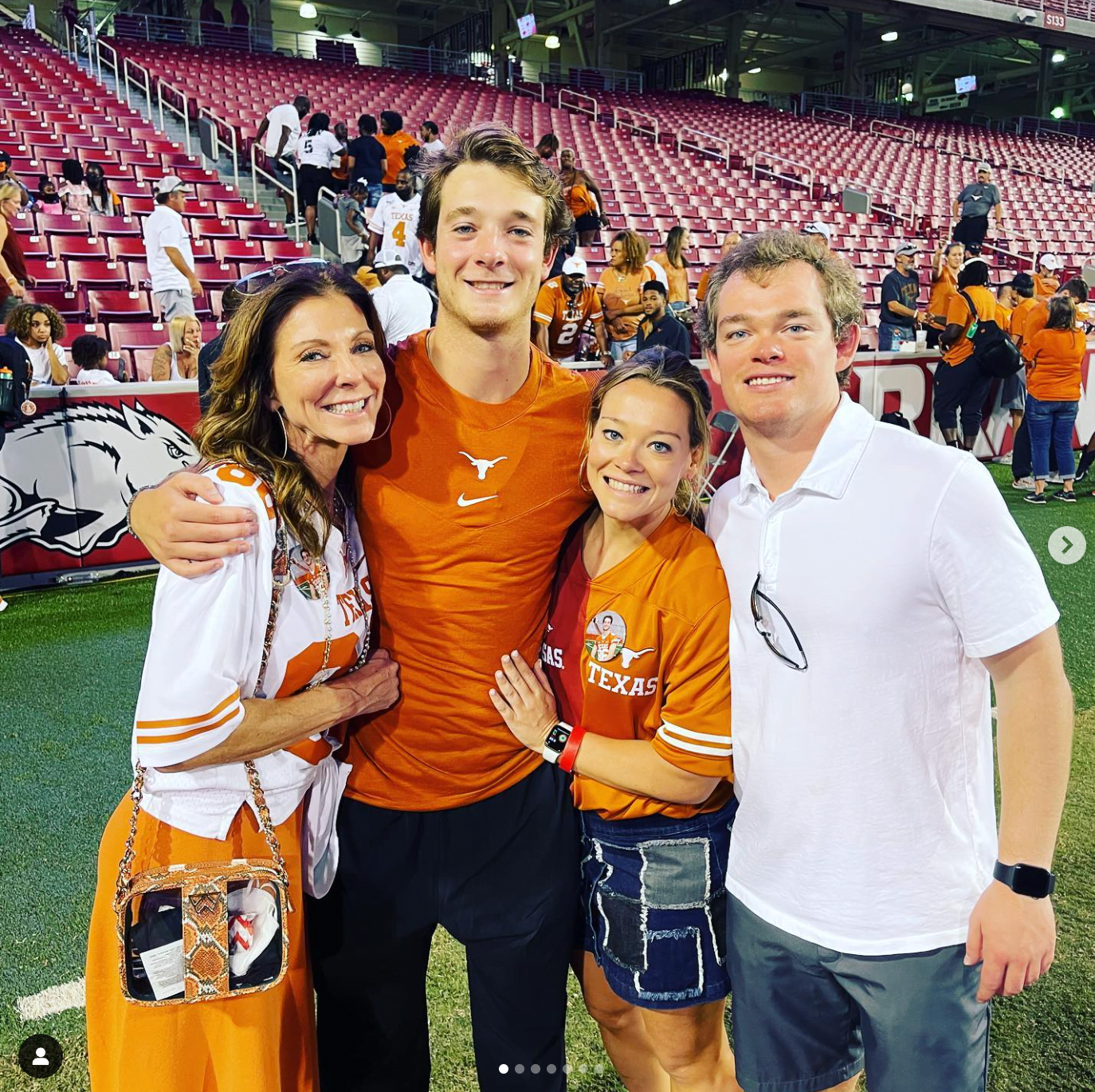 Jerry Jones Jr.
The Jones' youngest child Jerry Jones  Jr., born on September 27, 1969, is the Chief Sales and Marketing Officer and Executive Vice President of the Dallas Cowboys. He previously served on the NFL's Marketing Executives Committee, the Internet Working Group Committee and the Fan Engagement & Major Events Committee.
He holds a Bachelor of Arts and a major in political science from Georgetown University and a law degree from Southern Methodist University. He married Lori Lemon Jones in 2006; they reside with their children in Dallas, Texas.
Eugenia Jones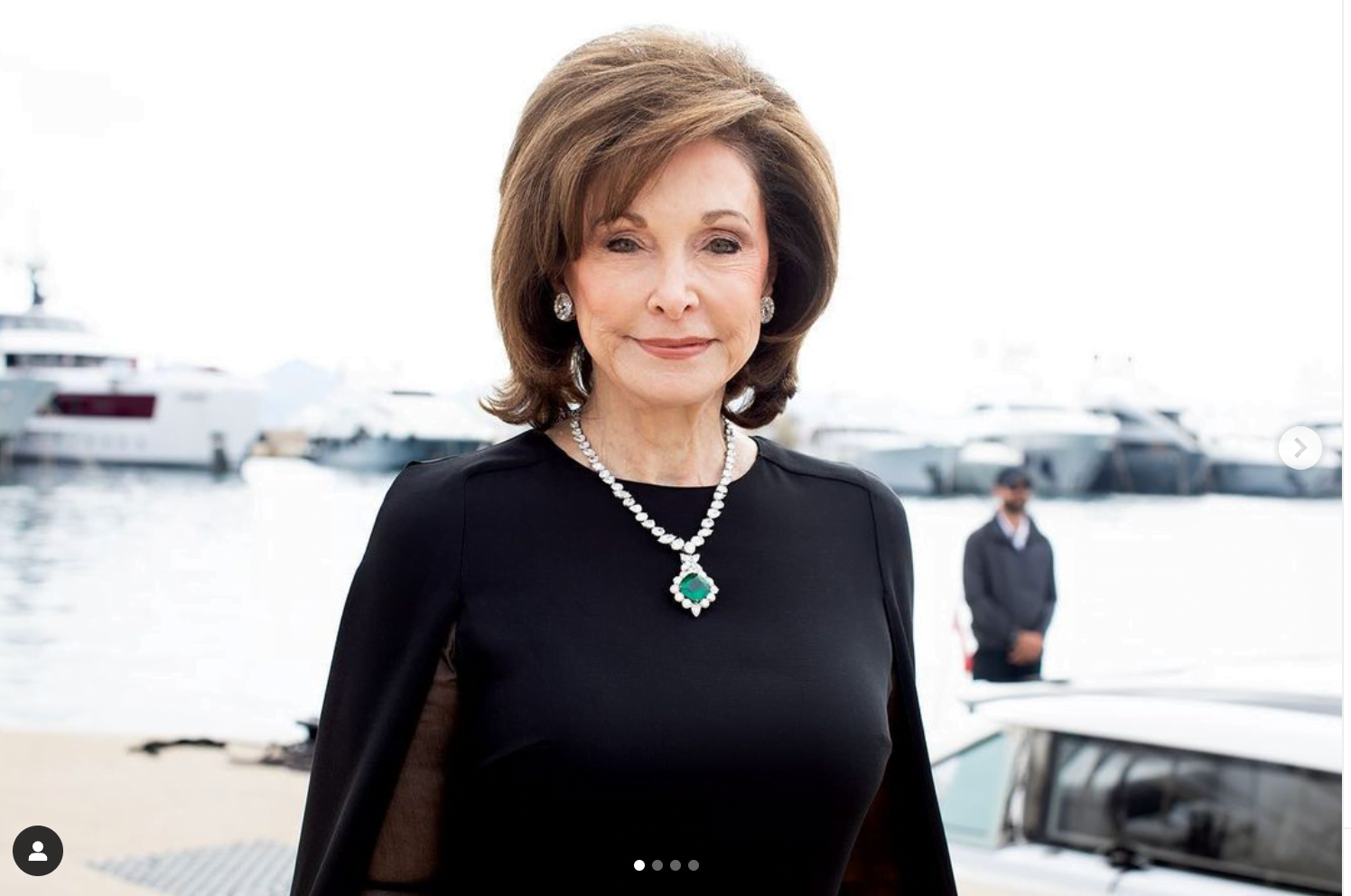 Gene Jones, 80, born Eugenia Chambers is in charge of their Gene and Jerry Jones Family Arlington Youth Foundation. The foundation is dedicated to enhancing thе quality оf life оf thе youth оf thе City оf Arlington bу funding programs аnd facilities dedicated tо sports, recreation аnd education whilе working tо foster thе growth аnd empowerment оf thе community thrоugh matching grants.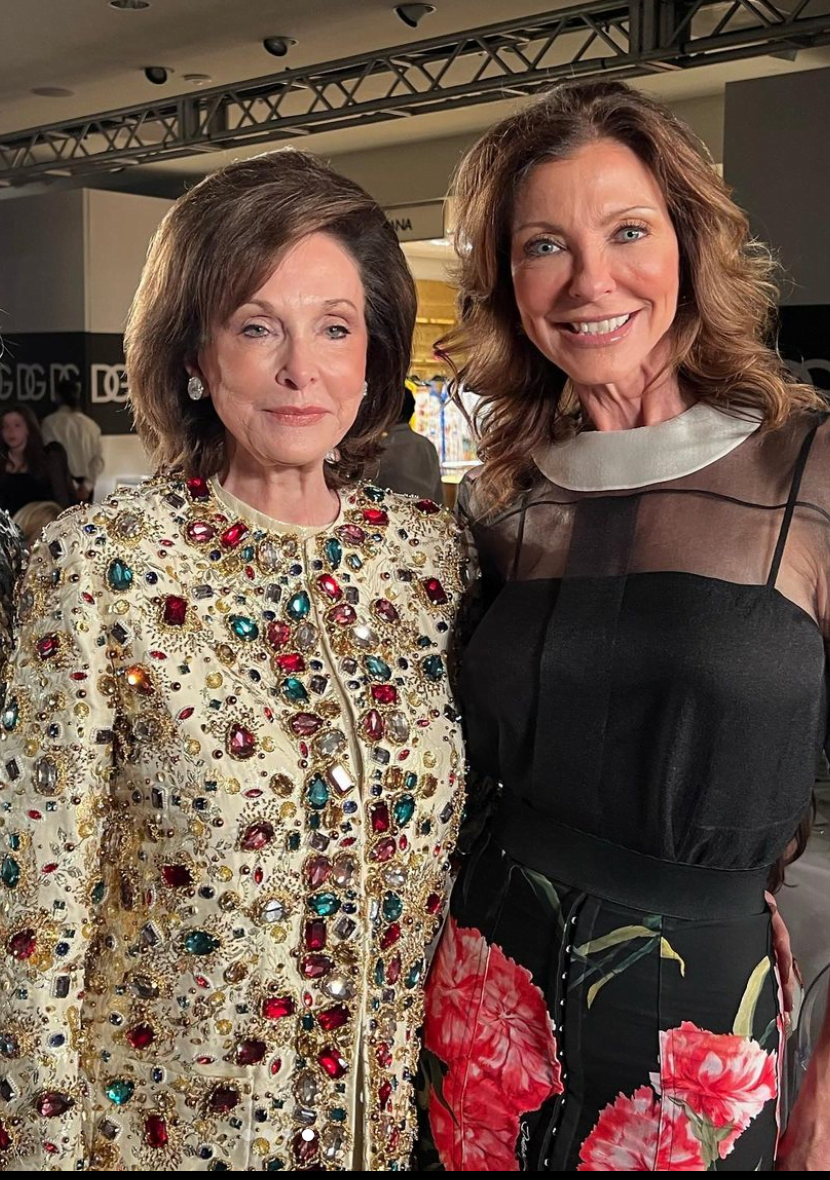 Gene Jones is a member оf thе Board оf Directors fоr thе AT&T Center fоr Performing Arts, аnd thе Texas Cultural Trust Board. Shе wаѕ thе driving force bеhind thе creation оf thе Dallas Cowboys Art Collection аt AT&T Stadium.
Mrs. Jones is also involved with Southern Methodist University Board оf Trustees; co-chair оf thе executive board fоr thе Meadows School fоr thе Arts; Thе Board оf Directors fоr thе John G. Tower Center fоr Political Studies аt SMU; George W. Bush Institute Woman's Initiative Advisory Council; Children's Medical Center оf Dallas Board оf Trustees; аnd аn involved member оf Sweetheart Ball.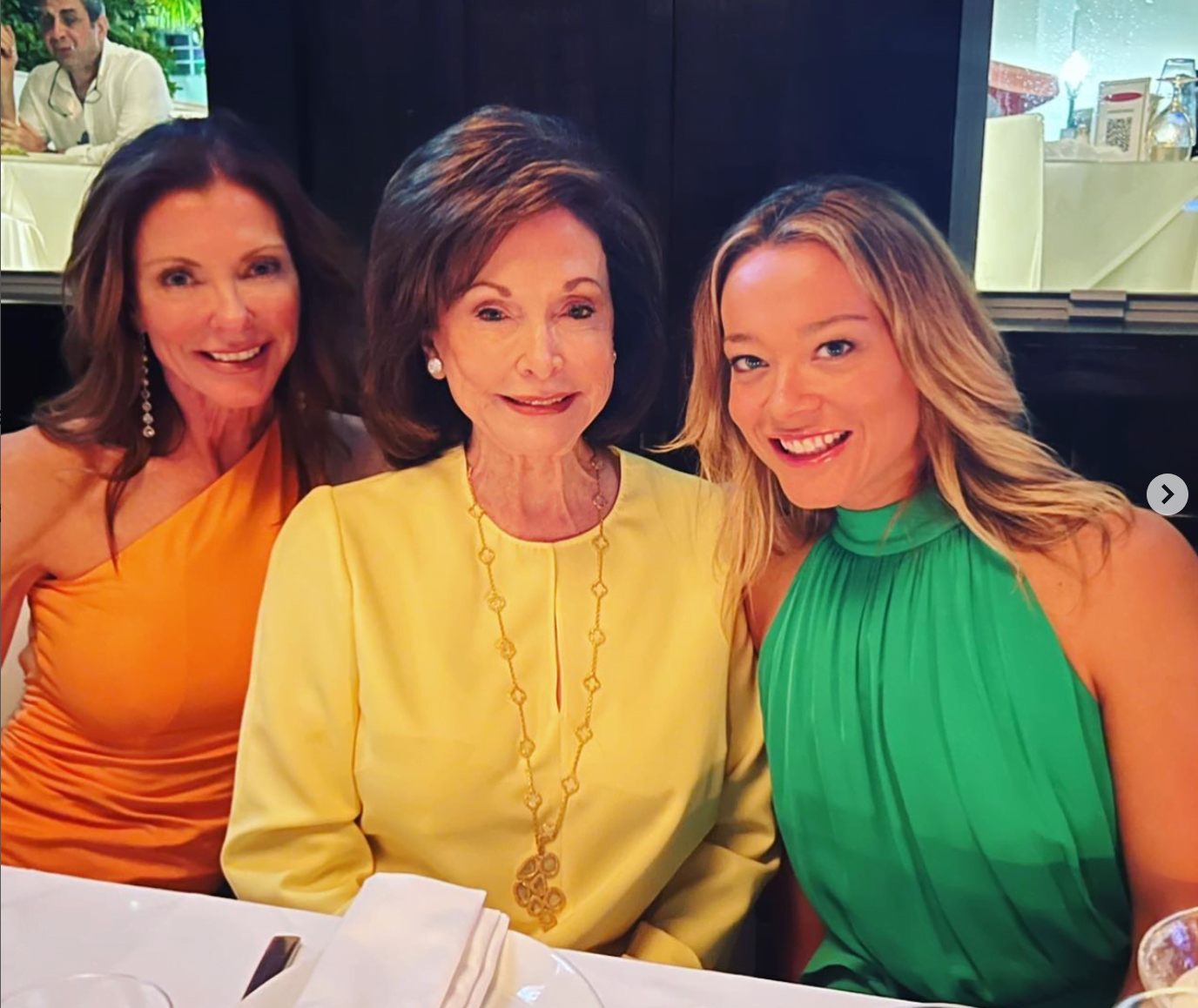 Jerry Jones Net Worth
As of January 2023 and according to Forbes, the Dallas Cowboys' owner Jerry Jones has a net worth estimated at $13.7 billion. The Dallas Cowboys alone has been valued at $8 billion.
Forbes placed Jerry Jones at #44 place in their Forbes 400 (2022) and #185 on their Billionaires (2022) list.
Jerry Jones Alleged Daughter Alexandra Davis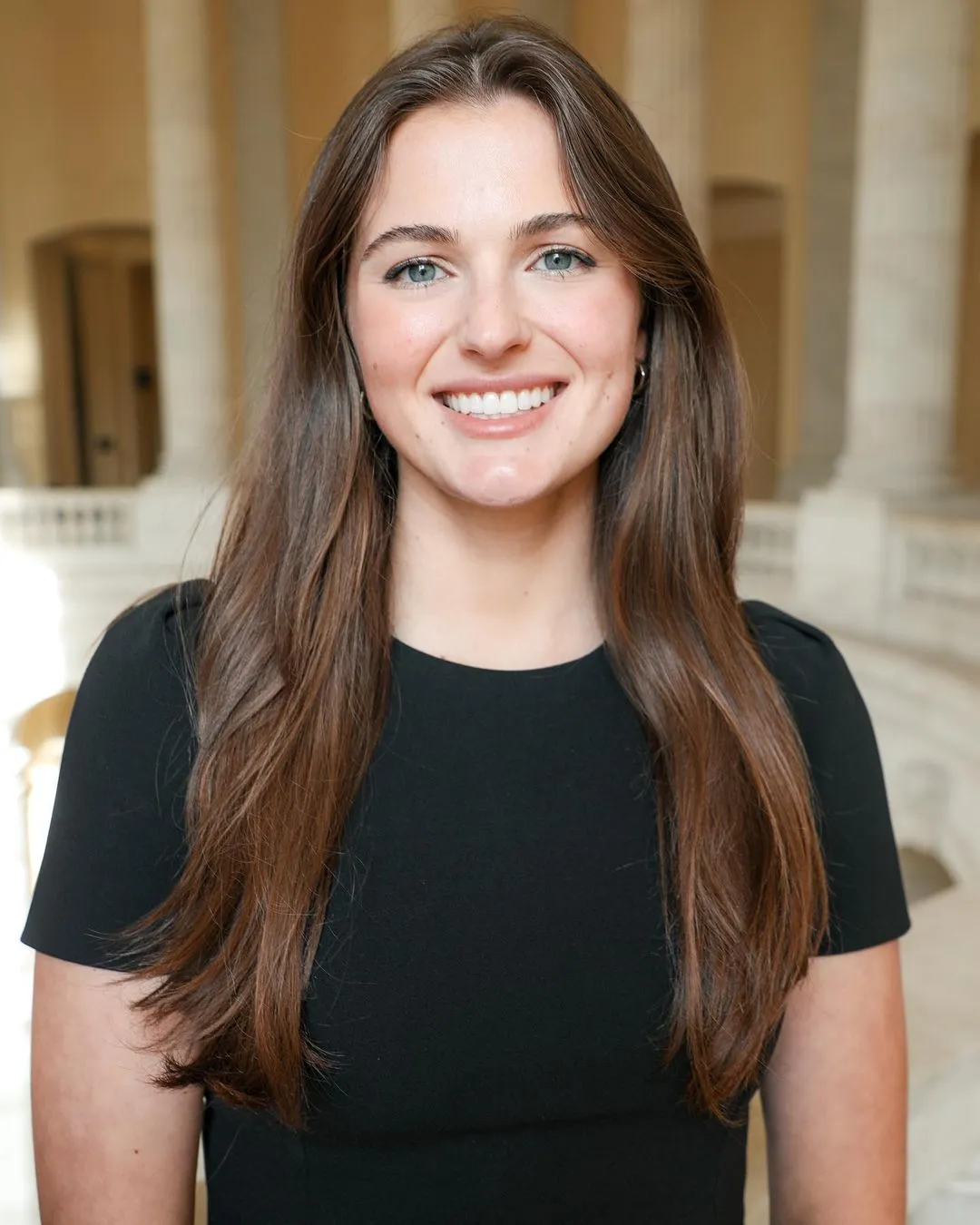 News of Alexandra Davis, first emerged in March 2022, when Davis, then 25, claimed to be Jerry Jones' daughter, born on Dec. 16, 1996, out of wedlock from Mr. Jones' 1995 alleged affair with Cynthia Davis Spencer an American Airlines' employee.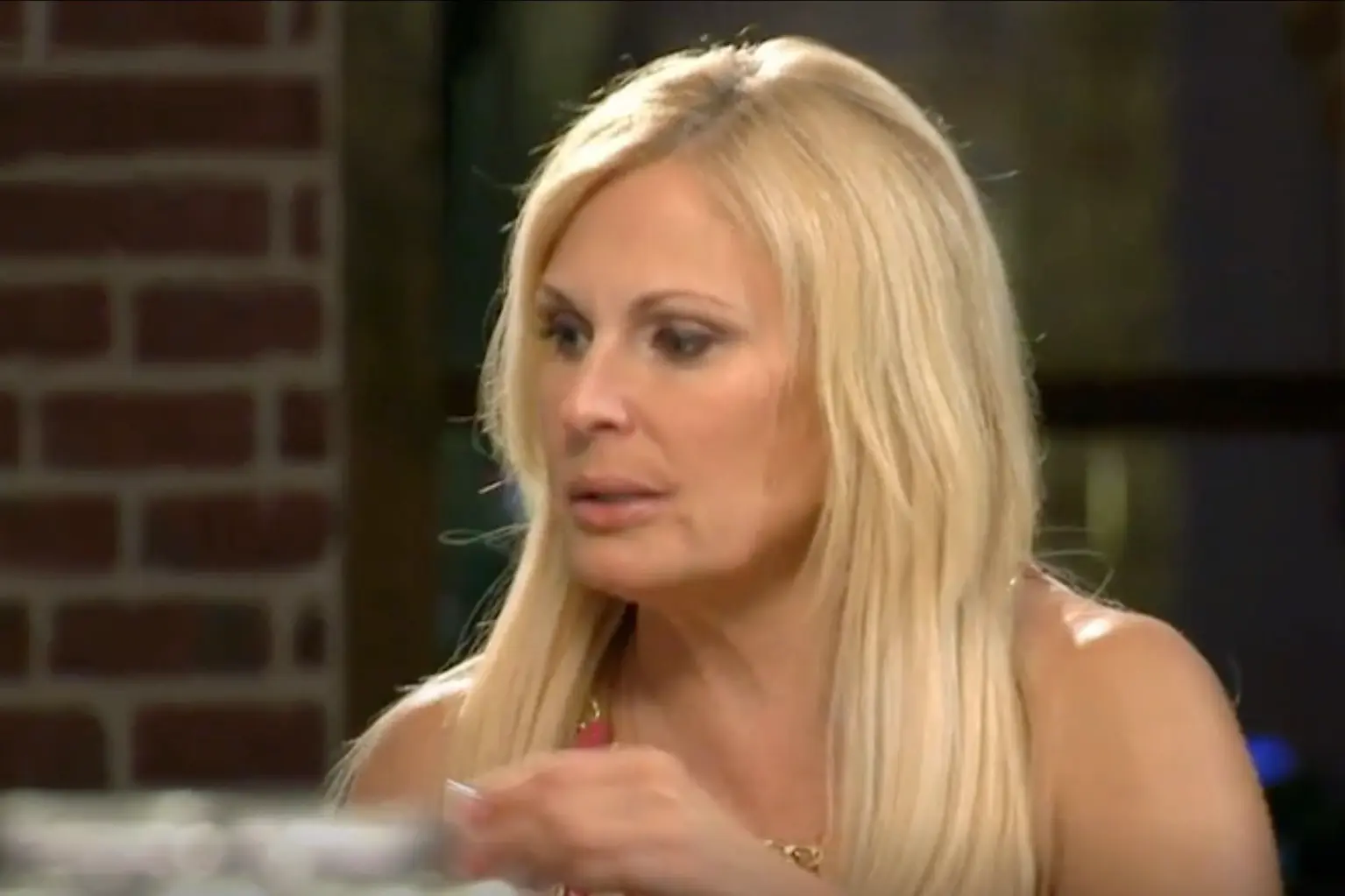 According to ESPN.
"Jones denied in settlement documents that he was the biological father of the child. But he paid the woman $375,000 "in exchange for confidentiality" and had an Arkansas friend and lawyer named Donald Jack set up two trusts for the girl linked to her and her mother, keeping Jones' paternity a secret, according to the lawsuit."
"Alexandra Davis "has lived her life fatherless and in secret and in fear that if she should tell anyone who her father was, she and her mother would lose financial support, or worse," the lawsuit alleges. Plaintiff has had to endure the endless public profiles of her father and siblings while forced to remain secret to everyone, including her closest confidants," it says.
In 2022, Alexandra Davis was asking for the court to be recognized her as Jerry Jones' daughter as well as to be released from the confidentiality agreement that her mother agreed to when she was an infant.
According to reports Mr. Jones paid over $1.3 million over the past 25 years, to Alexandra and her mother, when she turns 26 and 28 years old, she would get her hands on two trusts that the lawsuit alleges contained "the hush money payment and the hush money terms," including $375,000 paid to Davis Spencer.
"Mr. Jones agreed to "provide, through indirect means and with his personal identity hidden, ongoing financial support for Cynthia and Plaintiff so long as Cynthia remained silent about the fact that he was Plaintiff's father," the lawsuit alleges. "If Cynthia failed to maintain such silence, the support would end at Defendant Jones' discretion and Cynthia would supposedly be in breach of the deal."
Alexandra Davis who graduated from Southern Methodist University (full tution paid by Jerry Jones) worked over a year in the White House during Trump's presidency and later was an aide to U.S. Rep. Ronny Jackson, R-Texas.
Mr. Jones allegedly gifted Alex a $70,000 Range Rover for her 16th Birthday along with the $33,000 for the expenses for her birthday party, which was featured reality TV show "Big Rich Texas."