Julio Jones
Julio Jones is as you all probably know the wide receiver for the Atlanta Falcons. Prior to that, he played college football for the Alabama Crimson Tide at the University of Alabama.
Because we all know, that and so much more about Julio's career in high school, college and the NFL; we can't help to wonder if this gifted young man is single or not? What do you know about that? Who is Julio Jones' Girlfriend?
Whoever that is, we can tell you for sure that Julio Jones' number 1 girl is his beautiful mother, Mrs. Queen Marvin.
Mrs. Marvin divorced Julio's father by the time he was in elementary school; even though father and son remained in touch it was Queen who raised him, it was her who Jones referred to as the most influential person in his life.
Single or Taken?
For some unknown reason Julio was linked to Mexican/ Filipino singer Jasmine Villegas, really nothing out there that would link these two together as a couple or friends whatsoever.
Jasmine who is nowadays the proud momma of her little daughter Ameera Reign born on February 19th, 2016, the lucky father is not Julio certainly, but Ronnie Banks who as a matter of fact asked her to marry him last December.
Pin
As for our guy Julio Jones, it seems that this guy is pretty much single and I bet he is ready to mingle. Any girl would be lucky to date him, the question is Julio is indeed single or does he have a girl out there that he is dating in secretly? What do you know?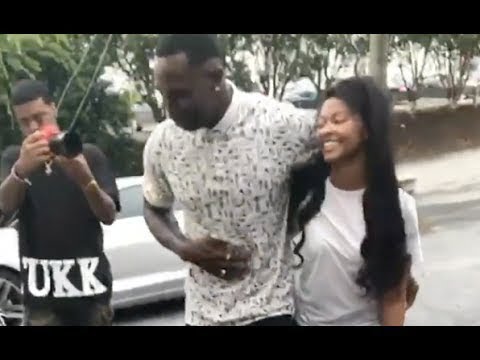 Pin
Allegedly, Julio Jones bought his girlfriend a car, if that is correct then we believe this is her.