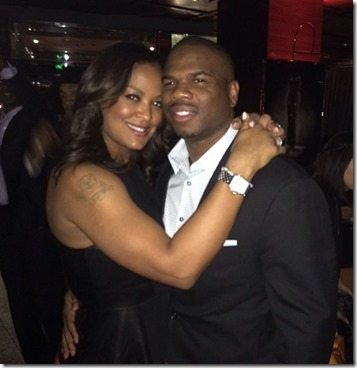 We know 43-year-old Curtis Conway for being a former NFL wide receiver, but he is also the husband of former Super Middleweight Champion Laila Ali; the eighth out of nine of her father's children and the youngest daughter of global boxing icon Muhammad Ali.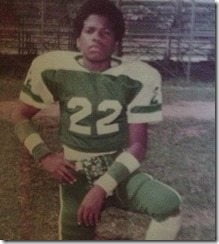 Born in L.A. Conway was drafted by the Bears in 93' and he also played for the San Diego Chargers, New York Jets and San Francisco 49ers. The former football and track star attended the University of Southern California. The son of Janet and William and the brother of Mark Conway became the recipient of All-America honors as a senior quarterback.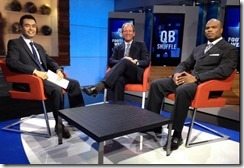 Following his twelve years in the NF, Conway became an analyst on national NFL radio broadcasts. Now a days he is both a studio analyst and a cohost of Total Access on the NFL Network.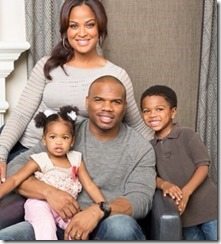 The couple tied the knot on July 23, 2007 in Los Angeles. Although both had been in previous relationships of their own, together have two children; Laila became a first time mom to son Curtis Muhammad Conway Jr born August 26, 2008 and daughter Sydney Jurldine Conway born April 4, 2011. His wife was previously married to her former manager Johnny "Yahya" McClain from 2000-2005. While Curtis has three children from a previous marriage. Twin sons Cameron and Kelton, and daughter Leilani.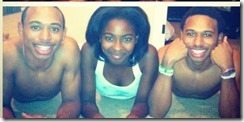 A powerful combination of athletes this couple, although Curtis might be a little overshadowed by his wife's popularity, he just doesn't seem to mind.
Curtis and wife Laila will be featured in the next episode of "Celebrity Wife Swap." According to the TV Grapevine on Monday, the viewers are in for a surprise as the lifestyles of the woman aren't remotely similar. You don't want to miss it!
The former NFL Wide Receiver lives in Los Angeles with his wife Laila Ali. The house is home to three kids and Laila is in charge of the running of the household, Conway is a lucky dude, his 36-year-old former boxer wife does it all; from cooking and cleaning to getting the kids off to school. According to their family profile for the show, Curtis and Laila are very hands-on parents who keep the kids on a strict schedule, including meal and bed times. Keeping to the more famous Los Angeles life, the family doesn't allow visitors at the home unless invited.
You can follow Curtis on twitter here or find him on Instagram here.