D'Andre Swift Mother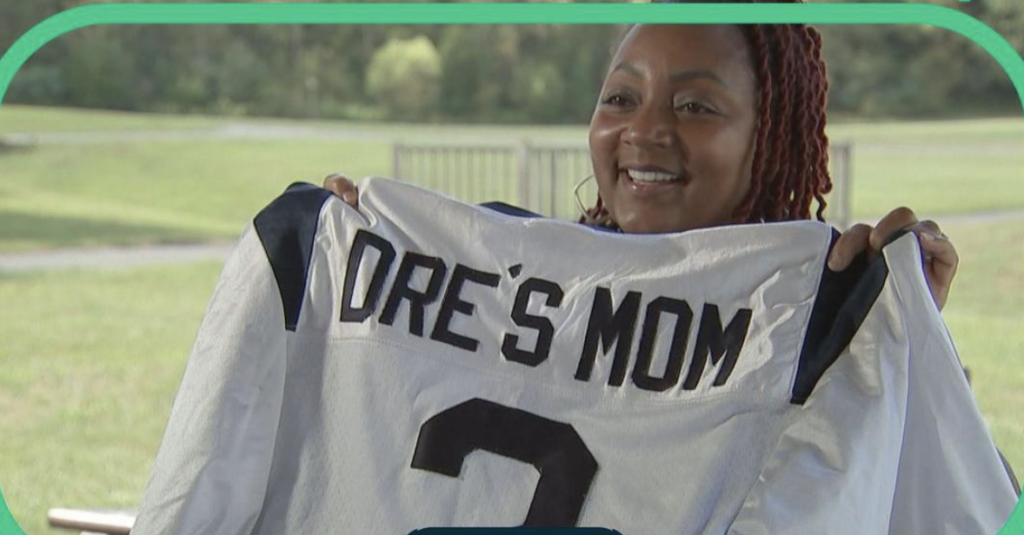 Meet Ayanna Holloway Swift! She is the lovely mother of NFL player D'Andre Swift, the 5'9 running back currently playing for the Philadelphia Eagles and who previously played for the Detroit Lions and college football for the Bulldogs at the University of Georgia.
Ayanna Holloway Swift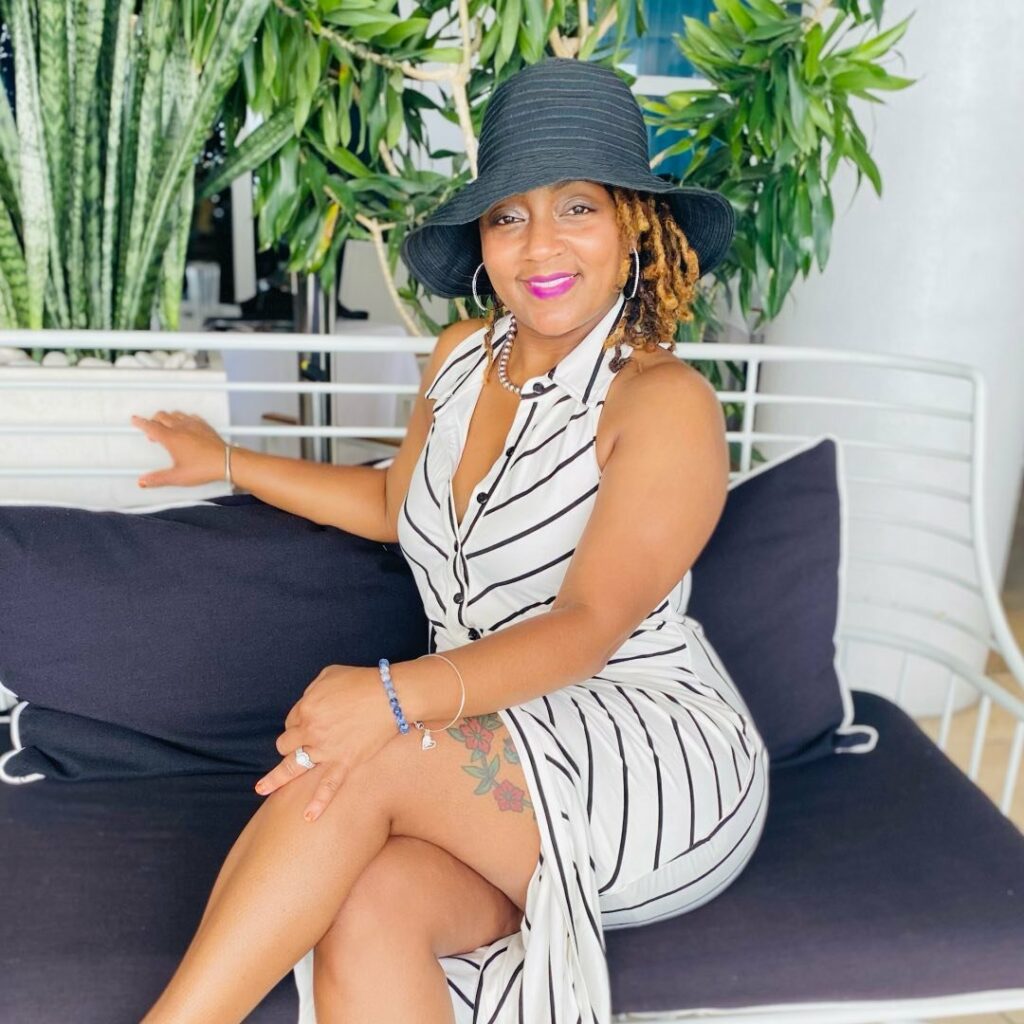 D'Andre Swift was born on January 14, 1999, in Philadelphia, Pennsylvania to Darren and Ayanna Holloway Swift, she was born Ayanna Dayana Holloway June 26, 1972. Ayanna and Darren Swift have been married since September 1998.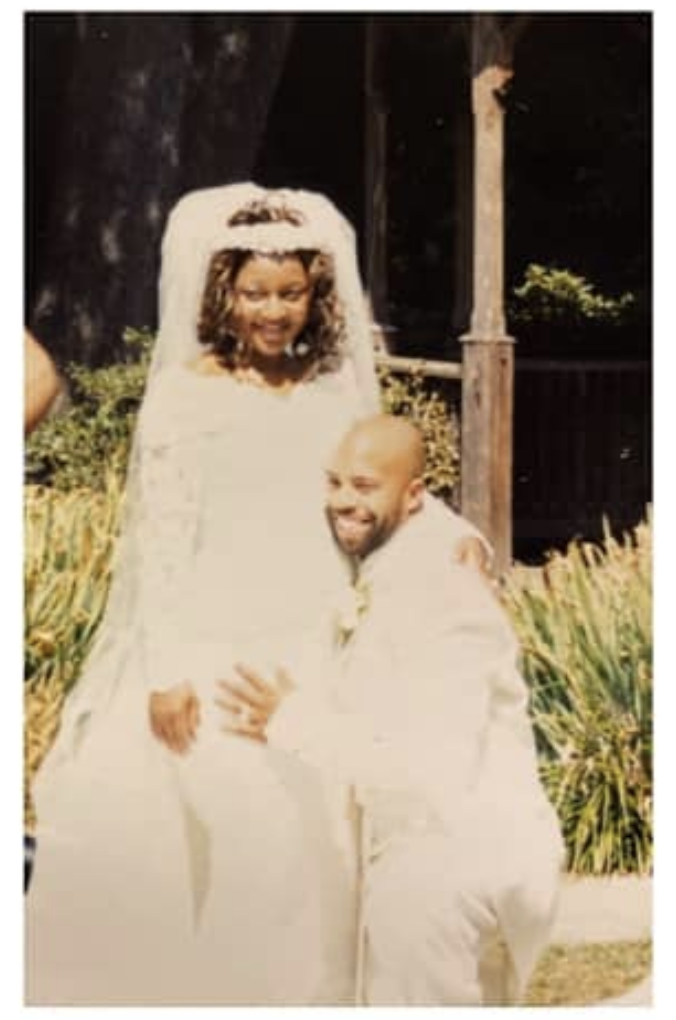 In addition to D'Andre, Ayanna and Darren have two more children, daughters Dominique, 22, and Angelique, 17.
But Darren is also a proud father to his eldest son, Da'Ron Swift, the CEO of Sole Swift, 100 & 200m Sprinter at Professional Athlete Adidas Garden State Track Club and Sprinter en USA Track & Field, and who also gifted Darren Swift with his first grandbaby!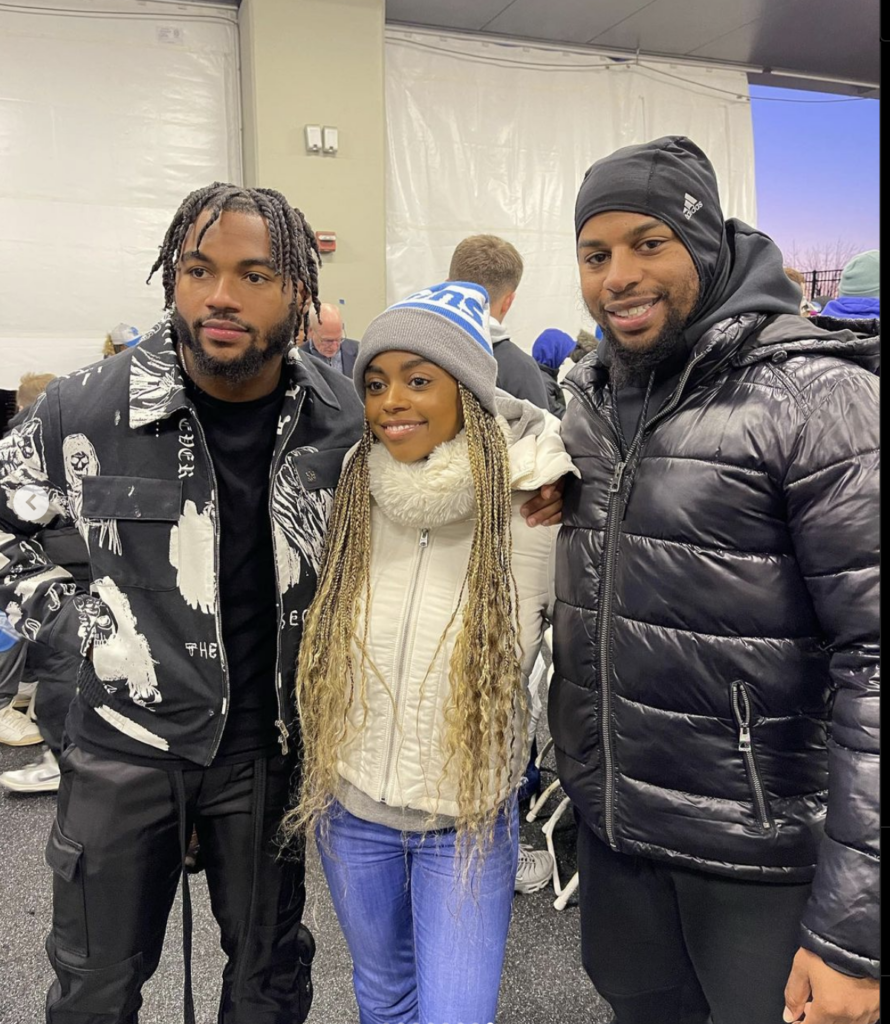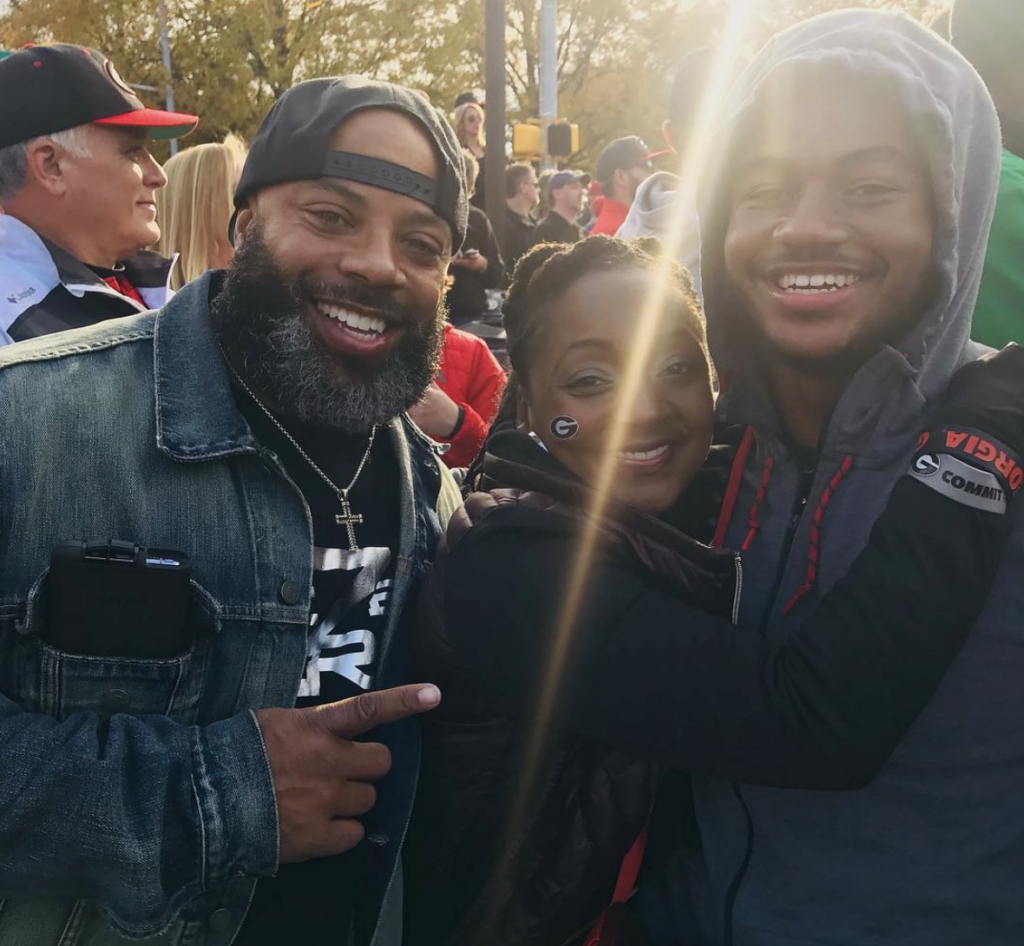 Darren Swift, a former football player is also a coach and the gym owner of Swift Fit Training Academy.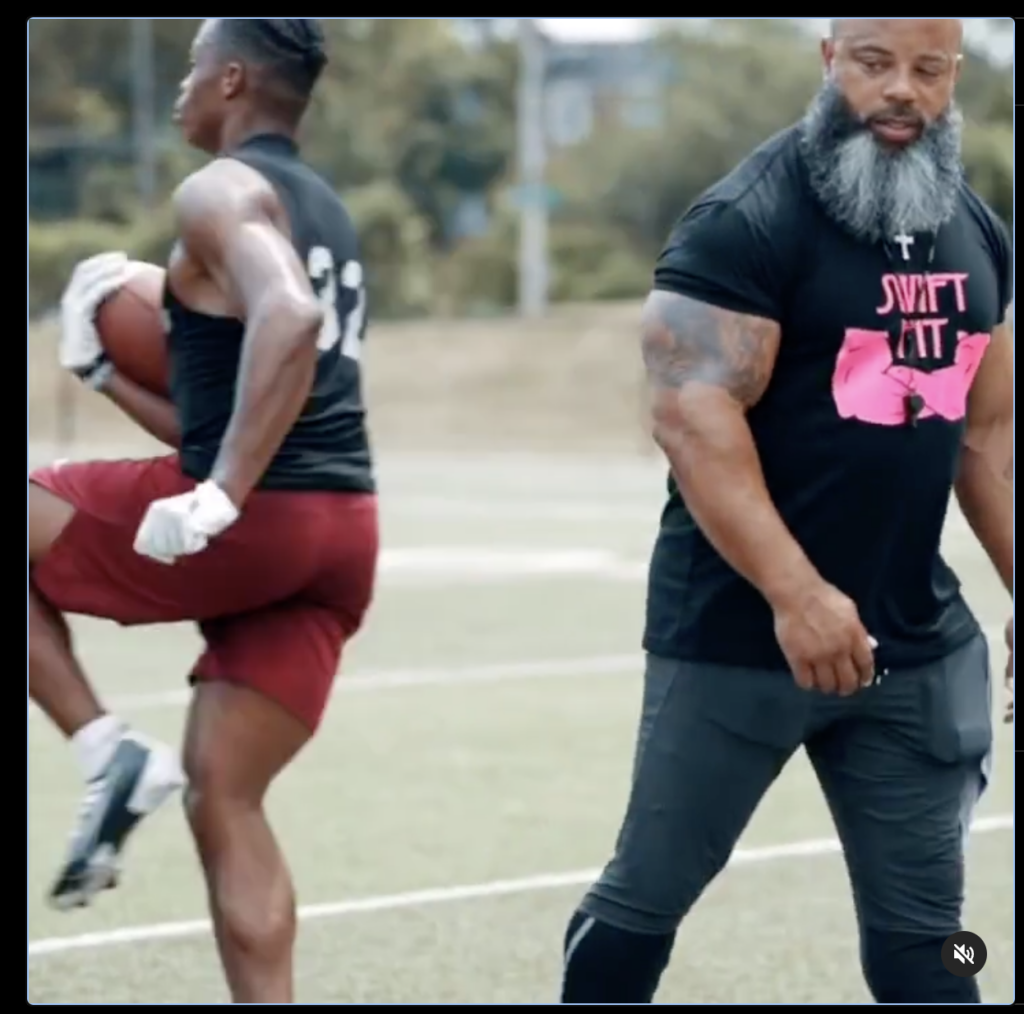 D'Andre Swift Georgia Bulldogs
Back in 2017, during his freshman year at Georgia, Swift found himself third in line behind future NFL stars Nick Chubb and Sony Michel. Despite the competition, he managed to accumulate 597 yards from 73 carries, scoring three touchdowns.
In his sophomore year, Swift shared the carrying responsibilities with Elijah Holyfield. Although they divided the carries, Swift was often the preferred option for receiving. During this season, he achieved an impressive streak of three games, facing Florida, Kentucky, and Auburn, where he rushed for over 100 yards.
In the SEC Championship against Alabama, Swift demonstrated his versatility with 16 carries for 75 rushing yards and a touchdown, along with six catches for 63 receiving yards and a receiving touchdown, despite the 35-28 loss.
Swift really started to shine in his junior year. He had five games where he rushed for over 100 yards and scored a rushing touchdown in four consecutive games.
Over the course of 14 games, Swift racked up 1,218 rushing yards and seven touchdowns from 196 carries. He also showed his skill as a receiver, making 24 catches for 216 yards and scoring a receiving touchdown.
D'Andre Swift NFL Career
Detroit Lions
On April 24, 2020, Swift was chosen as the 35th overall pick in the second round of the 2020 NFL Draft by the Detroit Lions.
On July 13, 2020, Swift secured a four-year contract with the Lions, valued at $8.5 million.
2020 Season Highlights:
Swift kick-started his professional career sharing the backfield with Adrian Peterson and Kerryon Johnson.
He scored his first career rushing touchdown in his debut match on September 13, 2020.
In a match against the Jacksonville Jaguars, Swift rushed for 116 yards and two touchdowns, making him the first Lions' rookie to achieve this feat since Barry Sanders in 1989.
Overall, Swift concluded the 2020 season with 521 rushing yards, eight rushing touchdowns, 357 receiving yards, and two receiving touchdowns.
2021 Season Highlights:
Swift was joined by Jamaal Williams in the Lions' backfield for the 2021 season.
He recorded over 100 yards from scrimmage in four of the first eight games of the season.
He finished the 2021 season with 617 rushing yards and four rushing touchdowns, along with 452 receiving yards and two receiving touchdowns.
2022 Season Highlights:
Swift began the 2022 season with 144 rushing yards and one rushing touchdown.
In a match against the Chicago Bears, he secured 117 scrimmage yards, a rushing touchdown, and a receiving touchdown.
Swift ended the 2022 season with 542 rushing yards and five rushing touchdowns, along with 389 receiving yards and three receiving touchdowns.
Philadelphia Eagles
On April 29, 2023, Swift was traded to the Philadelphia Eagles.
In Week 2, he ran for a career-high 175 yards and a touchdown, earning him the NFC Offensive Player of the Week.
The following week, he achieved another 130 rushing yards on 16 carries in a win over Tampa Bay.
D'Andre Swift Contract
On July 13, 2020, D'Andre Swift signed a four-year, $8.53 million contract with the Detroit Lions. His contract included a $3,770,120 signing bonus, a $6,154,517 guarantee, and an annual salary of $2,134,729.
D'Andre Swift Girlfriend
It looks like our guy D'Andre Swift doesn't have a girlfriend now; he is not married and has no children either.