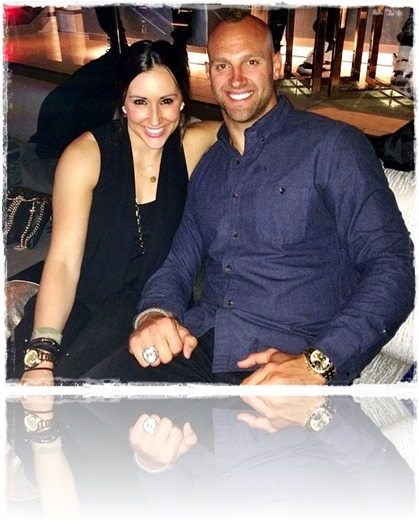 Danielle Conti is one lucky girl, her boyfriend and soon to be husband is Mark Herzlich, the NFL linebacker currently playing with the New York Giants and who is 2009 found himself fighting the biggest battle, the battle for his life against Ewing's sarcoma, a rare form of bone cancer.
6'4" Mark Herzlich was born Sandon Mark Herzlich, Jr on September 1, 1987 to former tennis player Barbara Read and Sandon Mark Herzlich. Mark attended Conestoga High School and then Boston College where in April, 2009 he was diagnosed with Erwing's sarcoma, seven months later Mark announced that from his latest MRIs he was 99% cancer free.
A month before that happened another important event changed his life forever.
Mark went dressed up as Mr. Clean to the Halloween party in 2009, where he met the lovely Danielle Conti, her grandfather is in BC's football hall of fame, she knew Mark was a football player, but she had no idea he was a cancer patient as well.
"The fact that we met while he wasn't a football player was kind of good," says Conti, now Herzlich's girlfriend. "He was taken out of the thing that he loved to do, and unfortunate as that was … it was great because I got to know Mark as Mark, and not the star BC football player, which a lot of people knew him as."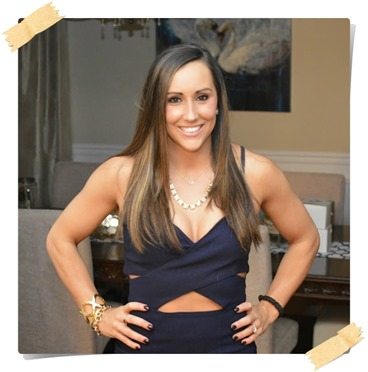 24-year-old Danielle Marie Conti one of the beautiful daughters born to Pater and Robin Conti (nee. Antonellis), Danielle's sisters are Deena and Grace.
Ms. Conti graduated with a degree in Psychology from Boston College, she is First  US. Army Lieutenant,  executive officer with the New Jersey Army National Guard,
Also a self proclaimed restaurant connoisseur and exercise junkie with a smoking hot body!!
Danielle and Mark got engaged on December 25, 2013.
You can follow Mark Herzlich on Twitter here and his lovely Danielle Conti here.