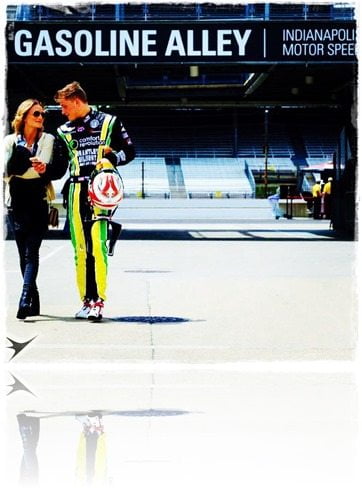 Meet pretty Anna de Ferran, she will be one of the pretty ladies supporting their men at Indy 500, her boyfriend teen sensation Sage Karam is a fan favorite, but for us here on Fabwags is his girlfriend Anna our favorite!
Sage Karam's pretty girlfriend Anna de Ferran has an interesting story of her own, after all she could become the next Pink!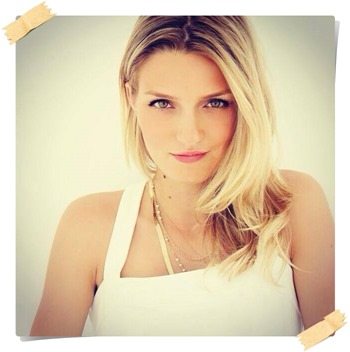 Singing and song writing got into her ever since she was a little girl,  Anna de Ferran's  biography on her website tells the story about a five-year-old Anna giving concerts from the back seat of her mother's car, she songs which she memorized were top ten hits, she was becoming a promising song writer 6 years later when she flew to Oxford, England for boarding school and by the time she was 16 in 2011 Anna and some of her friends started a band called Northmoor.
These days Anna de Ferran a s is still writing songs but she is no longer in a band, she is slowly but surely starting her career as a solo singer.
Wondering how a girl who studied in England, who is also a singer got involved with a car racer? car racing runs in her family, she has been in the pits ever since she and her younger brother Luke were babies, her father is Gil de Ferran, he  was named one of the 50 greatest drivers greatest drivers to have never raced in Formula One by Autosport magazine last July, De Ferran, 46, born in Paris to Brazilian parents was kart racing in the early 80's, Formula Ford Level in 187 and Formula three in 1991.
He scored seven wins in 1992 with Paul Stewart Racing team, he then joined Hall Team, followed by the walker Team and Penske Racing at the end of his career. He won  the 1992 British Formula Three, CART World Series in 2000 and 2001 and Indianapolis 500 in 2003, the same year of hhis retirement.
He founded de Ferran Motorsports in 2008, in 2009 he joined forces with Jay Penske's team Luczo Dragon Racing and founded Ferran Dragon Racing Team.
So.. Anna's comes from a Brazilian/ French family, but also part  British, not just she was born in London, England in 1997, her beautiful other Angela de Ferran (nee. Buckland) is also British. She attended St. Edwards School in Oxford and is fluently in English and Portuguese.
Follow Anna De Ferran on Twitter here, Facebook here, listen to her songs on Soundcloud here  visit her website here.