Danielle Daniels
Meet lovely Danielle Daniels, she is the wife of NFL player Matt Forte. According to sports experts, is no surprise her hubby of three years is leading the board of targets and touches in the NFL. A report from NFL.com shows Forte is tied for the third-most targets in the league (25) behind only Demaryius Thomas and Julio Jones.
Let's say the stars seem to be shining on him, on and off the field, he is certainly winning with Danielle by his side. But there was a time when he almost lost her.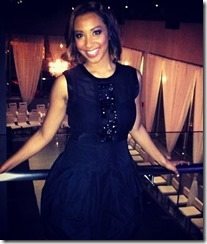 Danielle is his wife of three years, the couple tied the knot in 2011. Now, lets take a step back, following a dreamy engagement where Matt gave Danielle a big diamond ring and then took her to his home state of Louisiana to celebrate with his parents.
Read: Daniel Jones Mother Becca Jones
He also told her a few days later that his ex was pregnant and it was his child. There was speculation that Danielle had dumped him and the nuptials were postponed but somehow Danielle, forgave him and eventually walked down the isle. Before they had their big wedding celebrations, the couple had a private legal marriage. Pictures from the wedding were featured in Chicago Style Weddings mag.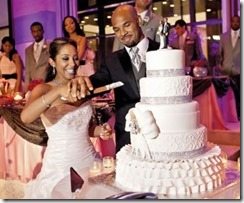 Danielle is also a mom, she gave birth to their first daughter, Nala, in 2013. Danielle has a pretty good genes, after birth she bounced back to her old size with no problem.
She is very into fashion and is always seen looking dashing as well as her little daughter. Danielle's adorable baby girl isn't the only one competing for the most stylish title; both Danielle and her chocolate covered man have great taste in fashion. Who would you pick as the best dressed?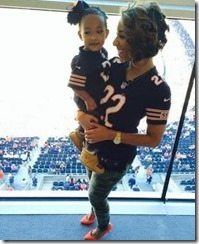 She and her model-look-alike hubby are die hard Bears fans, since his debut in 2008, the now 28-year-old seasoned running back hasn't played for any other team, so his wife and little baby daughter are always set to support him wearing their little Bears outfits.
To set the record straight Danielle is a publicist originally from Chicago so homegirl, has been around and knows her way into etiquette. Danielle attended Columbia College and around the time she tied the knot it was widely reported she worked at Daniels Entertainment Group.
Find Danielle on Instagram here.