Kayla Leonard
This pretty gal is Kayla Leonard; the beautiful wife of NFL player Darius Leonard the fantastic 6'2″ linebacker for the Indianapolis Colts. Prior to the 2018 NFL Draft where the Colts selected him 36th overall in the 2nd round, Leonard played college football at South Carolina State.
Meet Kayla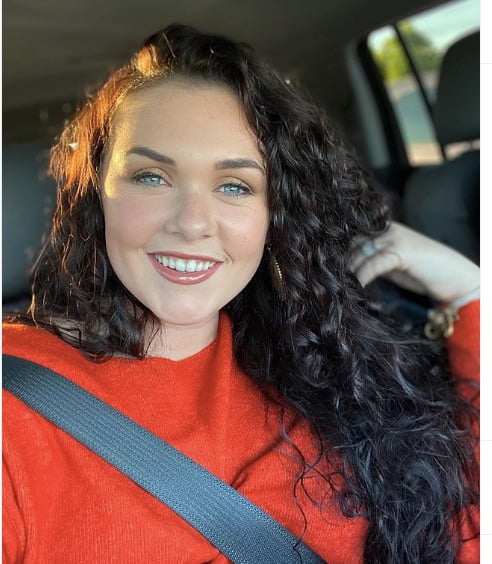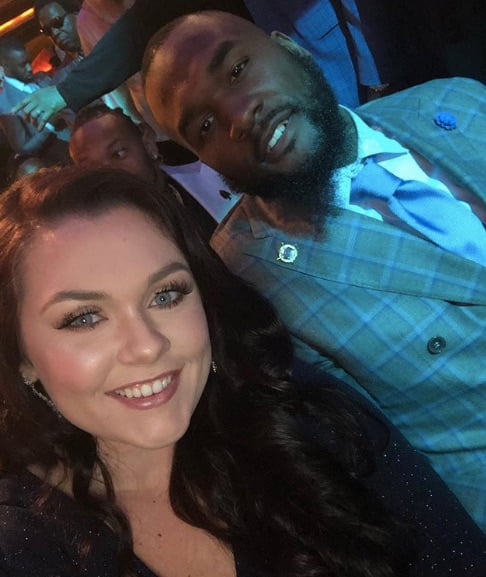 Mrs. Leonard formerly known as Kayla Michelle Sanderson was born in 1994, in Lake View, South Carolina. She is one of the children born to Aimee and Timothy Sanderson. She has two sisters; Taylor and Carson.
Kayla attended Lake View High School, prior to committing to play at Florence-Darlington Tech.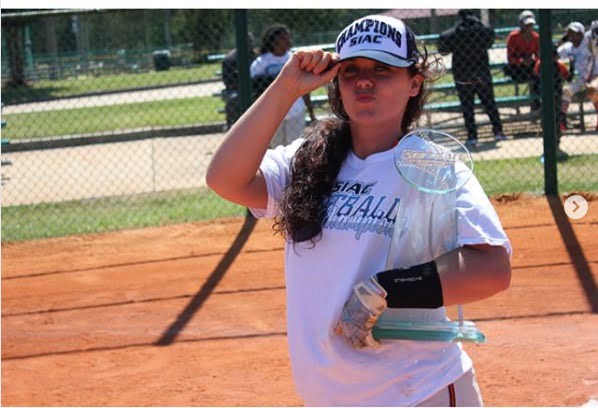 Subsequently transferred to Claflin where she played softball, volleyball and basketball and graduated with a major in human resources & recreation.
Kayla and Darius met in kindergarten; they continued to see each other in elementary where he first asked her out. Check out that story, told from Darius' side as well as Kayla's.
"She turned me down at first. I asked her out in the sixth grade and she told me, 'No.' And then in the 11th grade, she came back begging. Make sure you put that in there," he laughed.
"We went to a party and I asked him to go with me and my friend," she said. "Hung out that night. We had a mutual friend who had a barn and we would go there and hang out with all of our friends. We just started hanging out and it kind of went from there."
They headed to different colleges after high school, but they saw each other all the time.
"Claflin and South Carolina State have a fence that separates them," she said. "We would hang out all the time."
"He set this goal and he reached it, he set this goal and he reached it, and then one day he was like, 'I'm going to play in the NFL,'" Kayla said. "And I was like, 'Ok.' I believed in him."
When Darius' path to the NFL was ahead of him, he wanted to take Kayla with him, the next step was pretty clear.
"My senior day, all eyes were supposed to be on me – so it was definitely a great distraction. I called her to the middle of the field," he said. "Then, I got nervous. I forget everything I was going to say. So I just asked her, 'Will you marry me?'"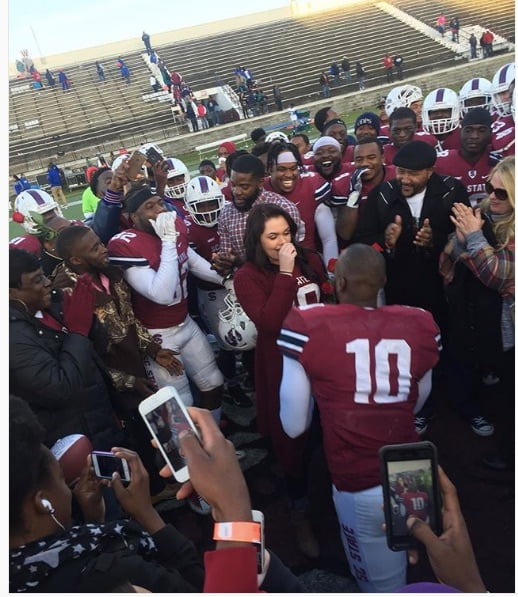 The childhood sweethearts eventually tied the knot just a few days after the Colts drafted him.
"We got married officially a couple weeks after I got drafted," he said. "Knew that I didn't want her to work again. I wanted her to come up with me. I wanted it to be official that she was my wife."
"We knew we wanted to get married and being so far away from home, we wanted to go ahead and do it," she said. "I left work early because I was teaching and I had my work clothes on. I met him at the courthouse and he had on workout clothes and I'm like, 'What are you doing?'"
They officially tied the knot in May 2018.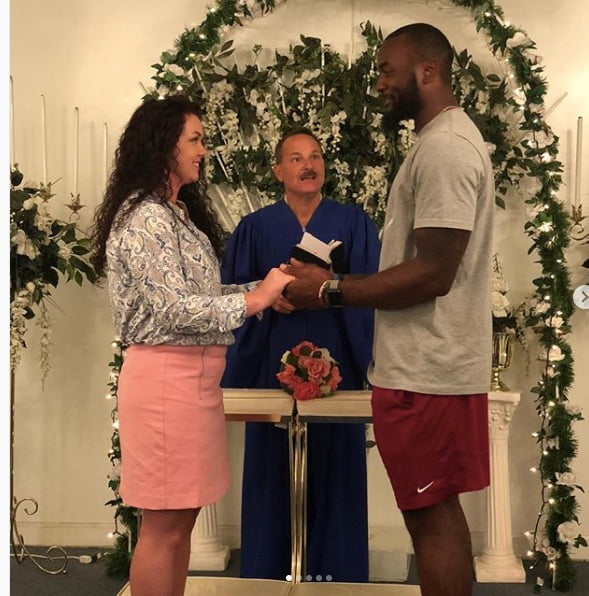 "I got officially married in some South Carolina State shorts, a Colts t-shirt, and some Jordan retros," he laughed. "I didn't think we would go up there and do a ceremony. But the pictures are funny. We had a great time."
Kayla a first-grade teacher surprised him on his birthday by telling him she was pregnant.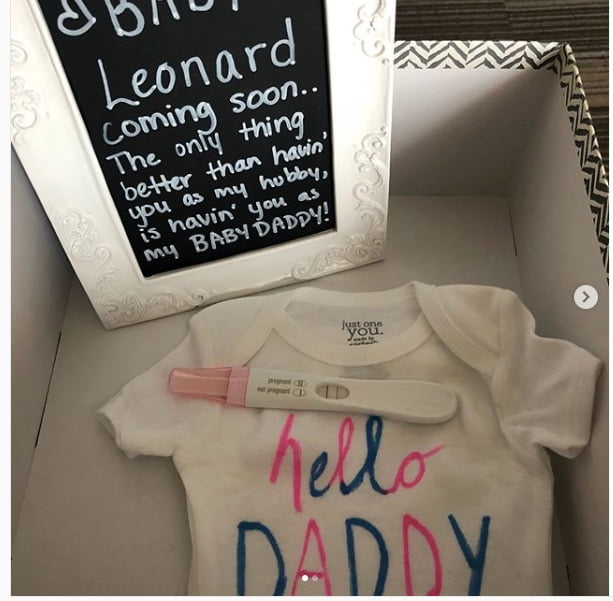 "She came up to camp for my birthday. And she was like, 'I've got a present for you.' And I was like, 'It's a day late.' I was giving her a hard time. And I should have known something because she was recording me. Then I opened the box and I went crazy. So much joy – I was definitely happy. It's something we talked about, something that I really wanted."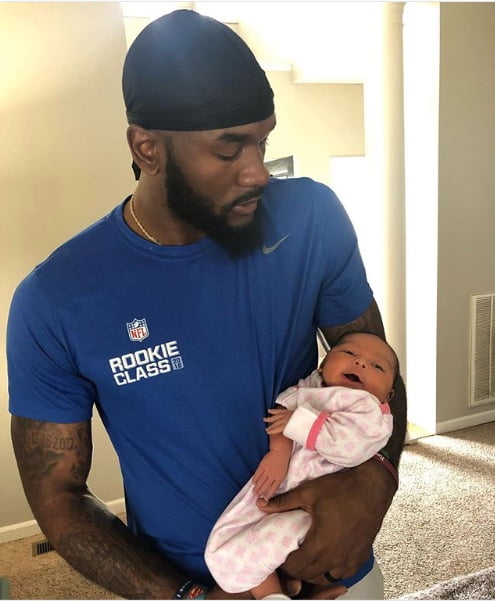 Their precious daughter Mia Leonard was born on March 28, 2019.
She was their special guest when they exchanged vows in August 2019, at the Hilton Myrtle Beach Resort.