Devanne Villarreal
Meet the lovely Devanne Villarreal now Devanne Adams, who Fabwags exclusively identified as Davante Adams' pretty wife. Adams and his girl Devanne are rapidly becoming one of the NFL's golden young couples; certainly, this Fab NFL Wag is a favorite among Green Bay Packers fans.
How old is Davante Adams?
Davante Adams is 28 years old; he was sort of a Christmas gift to his parents since he was born on December 24, 1994, in Redwood, California. He has one older brother and two younger sisters. His family subsequently relocated to East Palo Alto, California.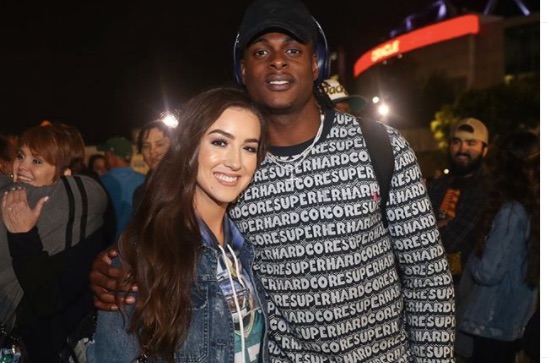 Davante Adams Family
Davante Adams, the wide receiver currently playing for the Green Bay Packers was born in California to Pamela Brown and Douglas Adams. His parents split up and Davante found himself going from one house to another. His dad Douglas played college basketball at Canada College in 1986 and 1987.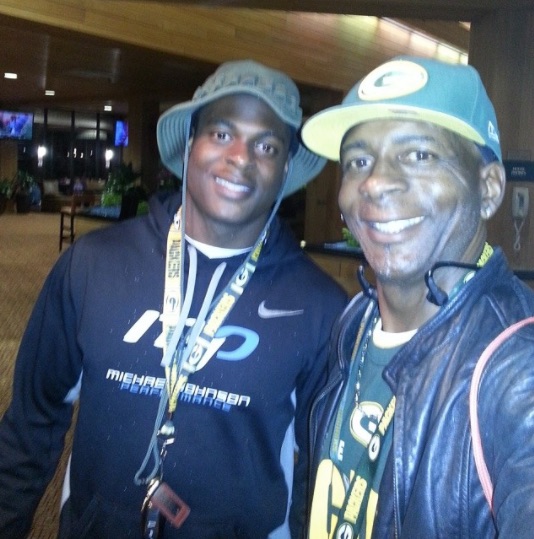 Davante's mom Pamela raised her son on her own, juggled between two jobs (including braiding hair at night) to provide him with everything he needed, at the same time she had to make sure to keep Davante off the street, so she used sports to do so. Not only did Adams excelled in football but he was a two-star recruit in basketball.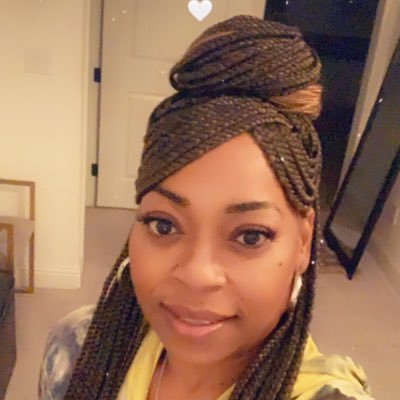 I grew up with not much," he said. "But my parents did a good job of making sure that I had my head on straight, and that bad things didn't happen to me."

"I mean, I grew up with nothing," he said. "Crazy crime rate. Exposed to a lot of stuff that a young kid shouldn't be. Obviously, I would have loved to feel a little bit safer at times in my life. I've got friends that ended up in the two spots you don't want to end up. It's happened with a good percentage of the guys I played Pop Warner with — they've ended up in the slammer, or worse.

"I'd love to give myself a lot of credit. I would definitely say I have my head on straight, but that's due to my parents. It could easily have gone the other way."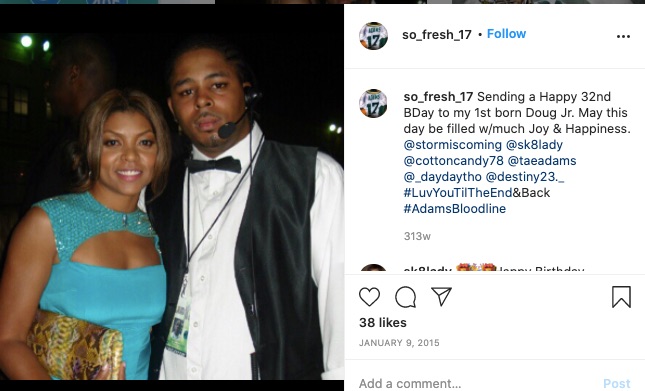 Davante has three siblings, older brother Doug Adams Jr. and twin sisters Destiny and D'aishanae. Davante still recalls the time when D'aishanae and Destiny, still in pre-school were sitting in the front yard of their home in East Palo Alto, and a drive-in shooting started at his neighbor's house.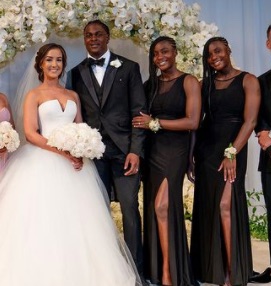 "It was one of the craziest moments of my life," Adams recalled in July as he stood outside the Packers' locker room at Lambeau Field following a training camp practice. "It wasn't the first rodeo, but it probably gave me the biggest scare. I ran out and grabbed my two little girls, snatched them up, threw them literally into the house … and then got myself in there and then all of us on the ground. It was just in time, before the house was actually shot up. Nobody got hit. But it was definitely a close call."
Davante Adams High School
Adams attended Palo Alto High School; not only did he graduate from high school in 2011 but also played basketball and football. He led his team to the CIF state championship. His junior year, recorded 29 receptions for 484 yards and seven touchdowns; in his final year at Palo Alto High, he caught 64 passes for 1,094 yards and 12 touchdowns.
Where did Davante Adams go to College?
Adams attended Fresno State, but he also received offers from Hawaii, San Diego State, and the University of California. He committed to the Fresno State Bulldogs because of their program's success and their coaching staff. He played in 13 games, recorded 131 receptions for 1718 yards and  24 touchdowns.
 Davante Adams NFL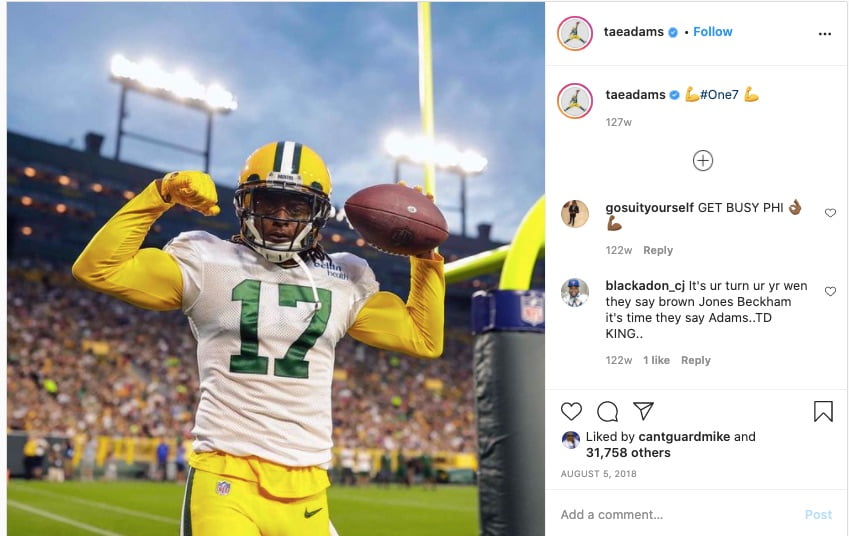 The Green Bay Packers selected him with the 53rd overall selection, in the second round during the 2014 NFL draft.
In 2014, he recorded 38 receptions for 446 yards, three touchdowns in 16 games. The following year, he recorded 50 receptions for 483 yards and 1 touchdown in 13 games. In 2016, Davante recorded 75 receptions for 997 yards, 12 touchdowns in 16 games. He recorded 74 receptions for 885 yards, 10 touchdowns in 14 games during the 2017 season.
In 2018, recorded  111 receptions for 1,396 yards and 13 touchdowns in 15 games; in 2019, recorded 83 receptions for 997 yards and 5 touchdowns in 12 games. In 2020, in 14 games, Adams has recorded 115 receptions for 1,374 yards and 18 touchdowns.
What is Davante Adams net worth?
According to media, Davante Adams' net worth has been estimated at $25 million; he signed a four-year contract extension worth $58 million on December 29, 2017.
How much does Davante Adams get paid?
Davante Adams gets paid $14,500,000 annually; his four-year $58 million contract included  a $18,000,000 signing bonus, $30,000,000 guaranteed.
In September 2019,  sold his 1,000 square feet, three beds, three bathrooms condo for $239,900, the property located at 2525 W. Crais Court he first bought from Randall Cobb for $206,950 in 2015.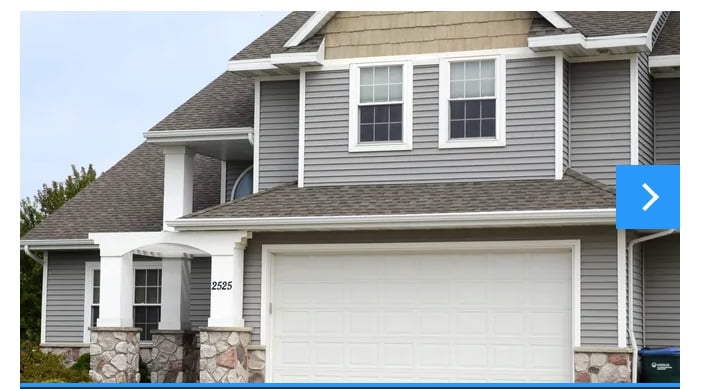 How much does Davante Adams weigh? How tall is Davante Adams?
Davante Adams's weight is 98 kg. or 215 lbs. He stands at 6'1″ or 1.85 m.
When the Green Bay Packers selected Adams his combined weight in was 6'0 7/8″ (height), weighed 212 lbs., hand 9′ and 32 5/8″ arms.
How fast can Davante Adams Run?
Back in 2014, Davanted recorded a 40-yard dash of 4.51 seconds at his pro day and a 40-yard dash of 4.56 seconds in the combine.
The Beacher Reports said Adams "had the potential to develop into a quality possession receiver if he adds some weight and improves his ability to win against physical defensive backs; he does a nice job adjusting to the ball and made quite a few acrobatic catches at Fresno State. And although his speed isn't special, it's enough to make defensive backs respect his ability to get over the top of the defense."
How serious is Davante Adams injury?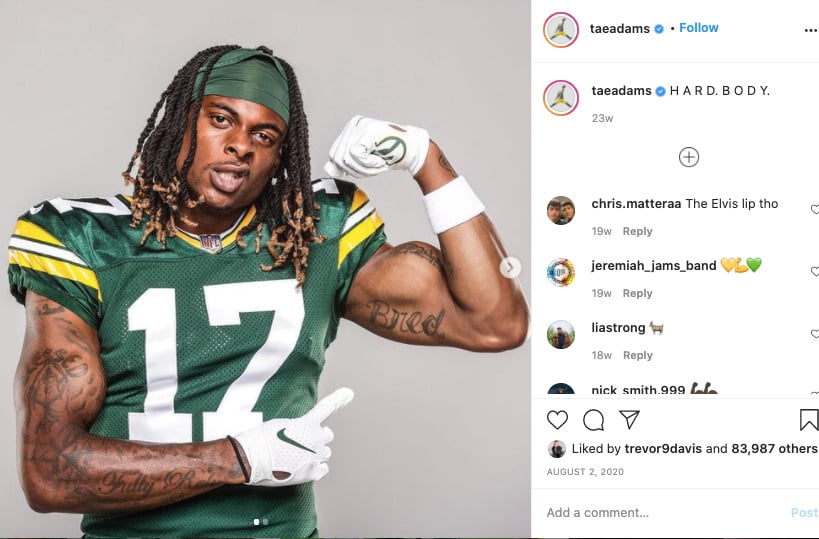 on November 15, 2020, Davante Adams' most recent injury on his right hamstring and calf was not as serious as initially thought.
"WR Davante Adams, who seemed to be dragging around one of his legs on the last series, is headed into the blue medical tent."
The list of his injuries started during the 2015 season, an ankle injury in Week 2 and an injured knee in the playoffs.
On September 28, 2015, suffered a pedal ankle sprain.
On January 10, 2016, a knee MCL sprain.
On October 16, 2016, sustained a head cranial concussion in Week 6 against the Dallas Cowboys.
September 28, 2017, head cranial concussion against the Chicago Bears.
December 17, 2017, head cranial concussion against the Carolina Panthers.
On December 23, 2018, he injured his knee in Week 16.
On September 26, 2019, when the Green Bay Packers played against the Philadelphia Eagles, Adams left the game with a turf toe injury.
On September 20, 2020, suffered a thigh hamstring injury in Week 2 against the Detroit Lions.
How many drops does Davante Adams have this season?
According to Packers Wire, in 2020, Davante Adams had zero drops per PFF; one of four receivers in the NFL, with a least 50 targets.
Davante Adams Jersey
Green Bay Packers fans can get their hands on Davante Adams' #17 jersey for $99.95 at the Packers Pro Shop. Also at the NFL Shop, where you can also get your Davante Adams' personalized jersey, or find a more affordable one on Amazon.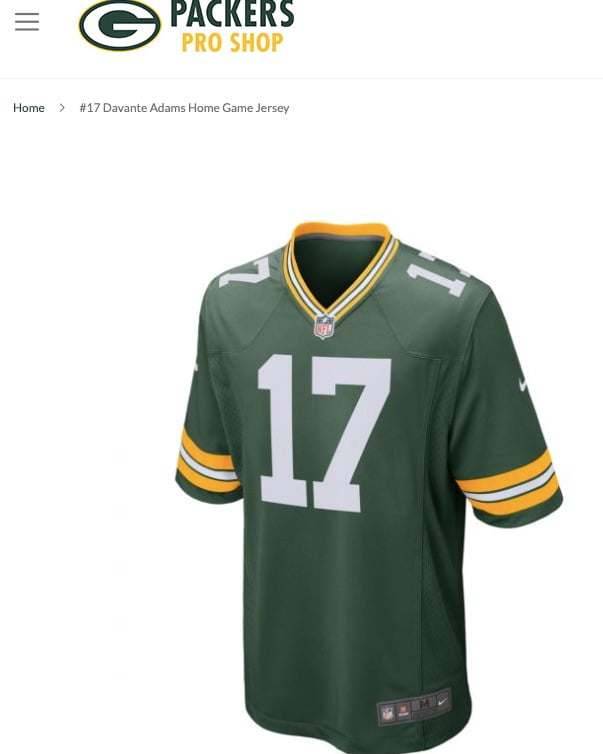 How many touchdowns does Davante Adams have in 2020?
Davante Adams has recorded 18 touchdowns in 14 games during the 2020 season, plus 115 receptions for 1,374 yards. Breaking it down, we can tell you that he recorded his first two touchdowns of 2020 against the Minnesota Vikings during Week 1; two more touchdowns during Week 7 against the Houston Texans;  recorded three receiving touchdowns the next week when the Packers lost to the Minnesota Vikings.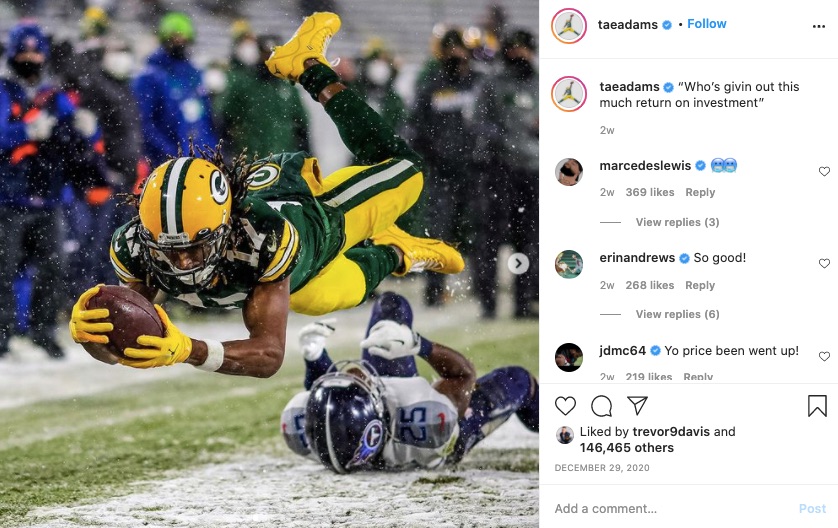 During Week 9, against the San Francisco 49ers, Davante Adams scored one touchdown, another touchdown in Week 11 against the Indianapolis Colts; recorded a  three receiving touchdowns pass from QB Aaron Rodgers against the Chicago Bears in Week 12. Added one touchdown to his 2020 stats against the Philadelphia Eagles in Week 13.
Recorded one touchdown against the Detroit Lions in Week 14; recorded three touchdowns in Week Tennessee Titans in Week 16.
How many touchdowns does Davante Adams have in 2021?
In 2021, Davante Adams recorded 11 touchdowns. His stats that season are 123 passes for 1,553 yards in 16 games.
 Who is Davante Adams dating in 2021?
Davante Adams dated his college sweetheart Devanne Villareal from his years at Fresno State until their 2018 wedding. This stunning, drop-dead gorgeous brunette made her debut in the public eye during the NFL draft in 2014.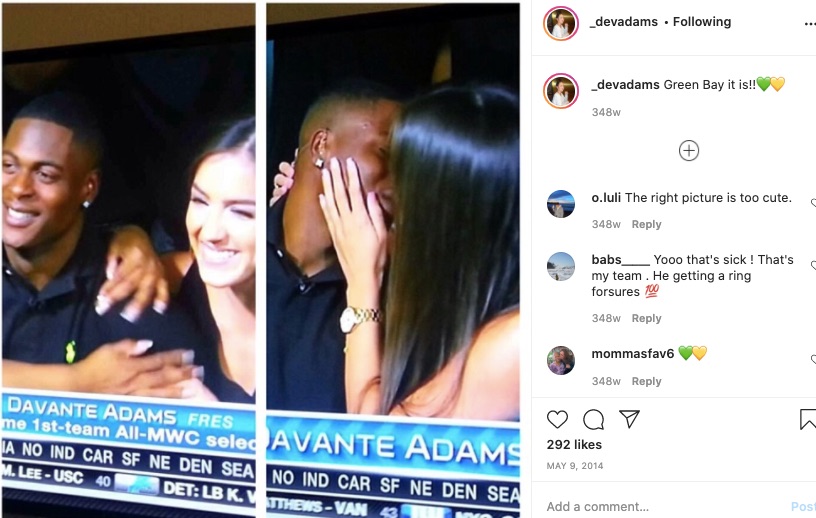 Perhaps you remember the night the Green Bay Packers selected Davante, he celebrated being with his family and one lovely girl sitting by his side; we knew she was his girlfriend but nobody knew her name.
How old is Davante Adams wife?
Devanne Villarreal Bio
Devanne Villareal is 28 years old, she celebrated her birthday on January 14. Her husband as well as her family always wished her a happy birthday on Instagram.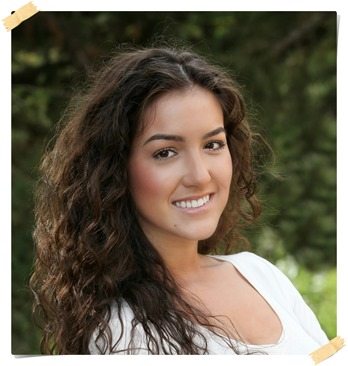 Davante Adams' wife, Devanne J. Villareal was born on January 14, 1993, in Salinas, California. She is one of the children born to Mexican dad Gustavo Villareal and Barbara Davis. Her mother is a former fitness model; Mr. Villreal is currently married to Adelaida Villareal, pictured below.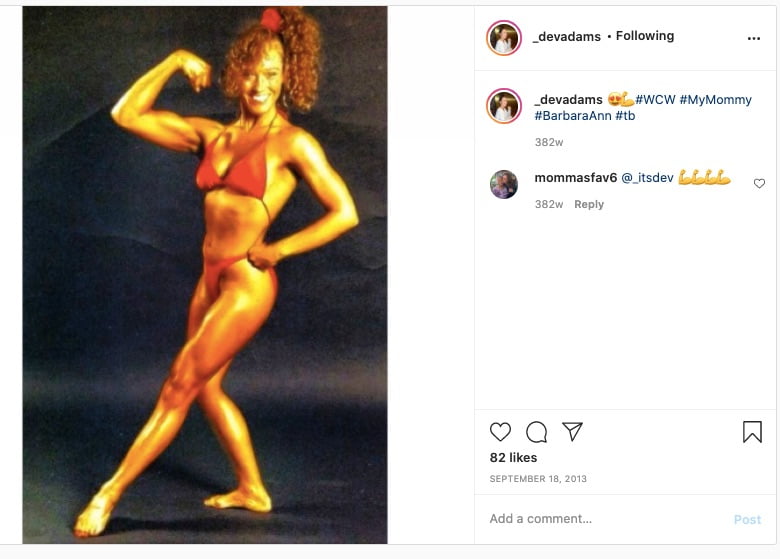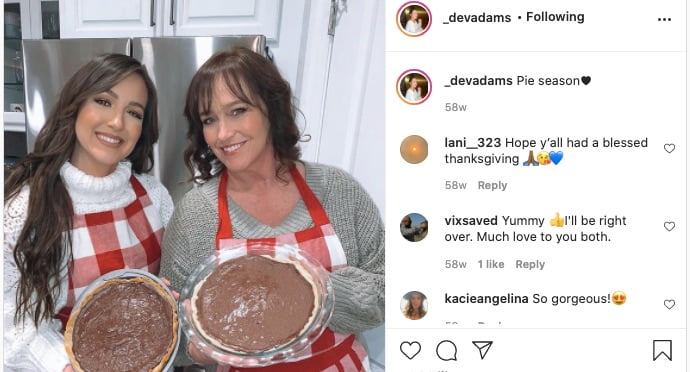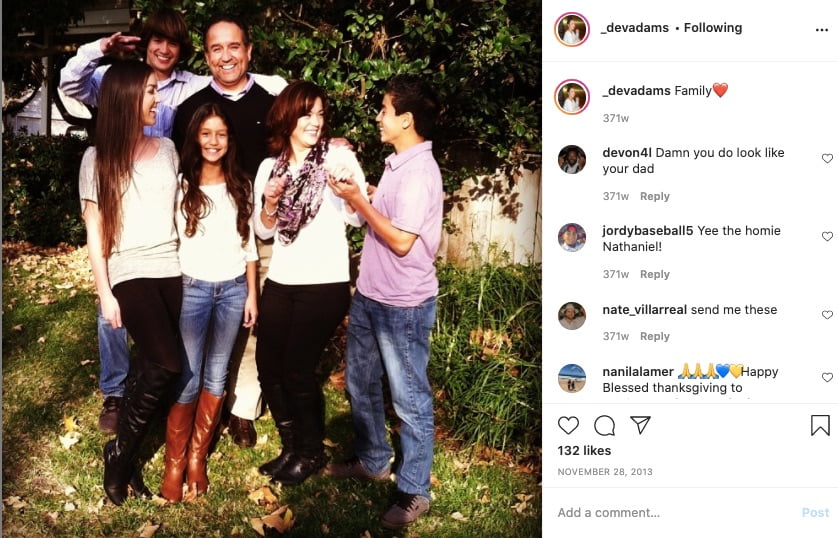 She graduated from Everett Alvarez High School and then attended Fresno State. Devanne is currently an esthetician, skin care specialist.
Devanne Villarreal Siblings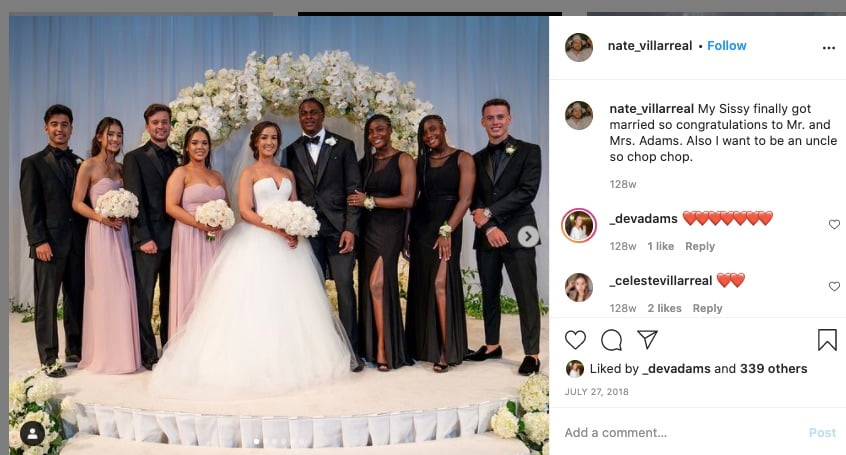 Devanne Villareal has five siblings; brother Logan Vonne, who some of you probably have seen on TikTok, and others may have seen him playing football (wide receiver/cornerback) at Alvarez High School, where he graduated in 2017.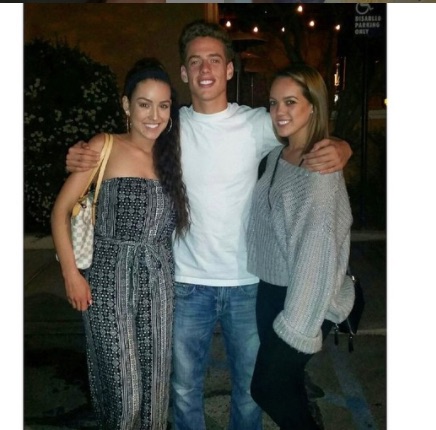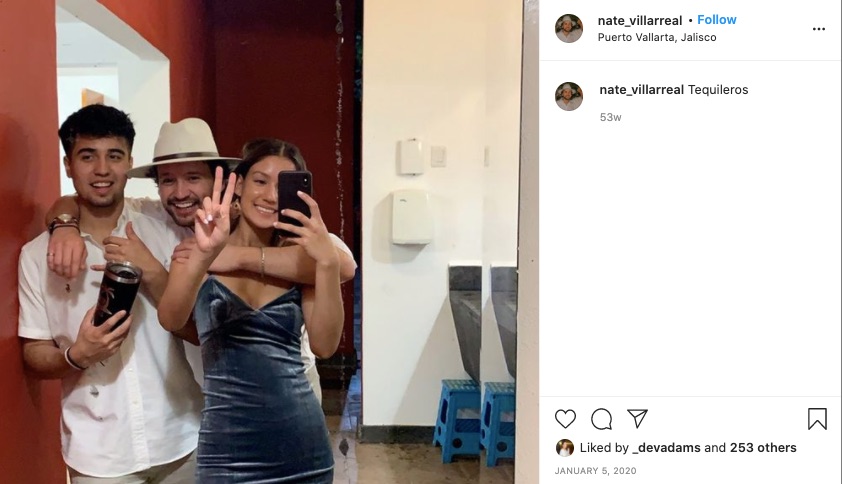 Her sister Alyssa Esparza, is just as beautiful as Devanne, Ally is a makeup artist. Devanne's other siblings are Nate, Celeste, and Christopher; her handsome brother Nathaniel "Nate" graduated Valedictorian, he is studying aerospace engineering at UC San Diego.
Davante Adams Devanne Villarreal Wedding
Devanne and Davante finally made it to the altar on June 23rd, 2018. Their beautiful wedding took place at Pebble Beach in Monterrey County, California. Among their guest were several of his Packers' teammates and Davante's former Fresno State teammate, Derek Carr, the quarterback for the Las Vegas Raiders.
The Adams flew to Santorini, Greece for their Honeymoon. "Greece, yeah, honeymoon. Santorini, out there, so don't come trying to find me," Adams joked. "Yeah, it'll be fun."
He proposed in the Bahamas on July 6, 2017. He first told her they were doing a photoshoot in the Bahamas, she was excited about the trip.
Thought we were just doing a casual photo shoot.. little did I know he had a bigger plan❤️ Davante thought out the most perfect, creative, heart felt, breathtaking proposal💍 Still can't believe it👰🏻 #ISaidYES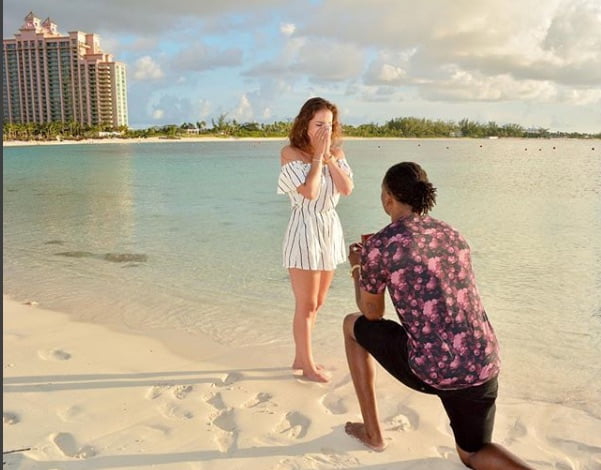 Davante Adams Children
Davante Adams and his drop-dead gorgeous wife Davanne have two children, daughters Daija and one still in the oven!
They announced they were expecting a baby girl in July 2019, welcomed their daughter Daija Leigh Adams on September 20, 2019.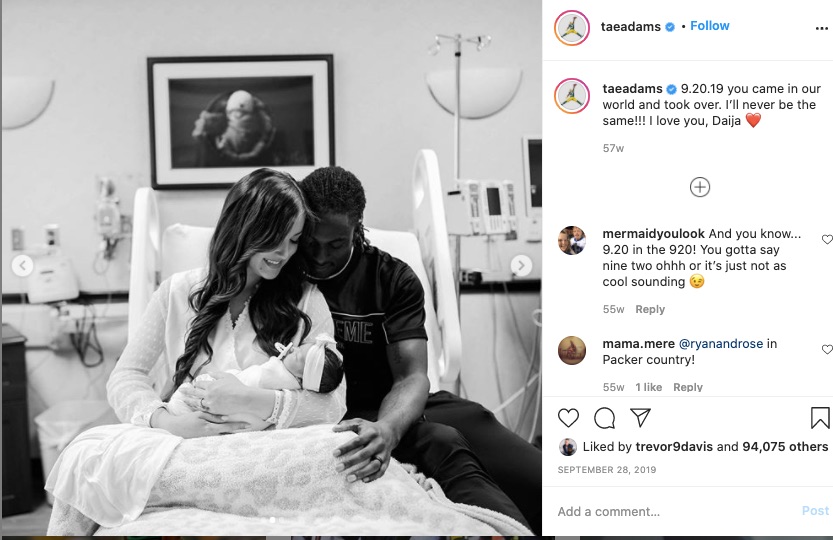 She is looking so pretty, Devanne Villarreal keeps us informed about her baby girl's growth on Instagram; if you are not following already, I suggest you do so you don't miss a thing about the Adams!!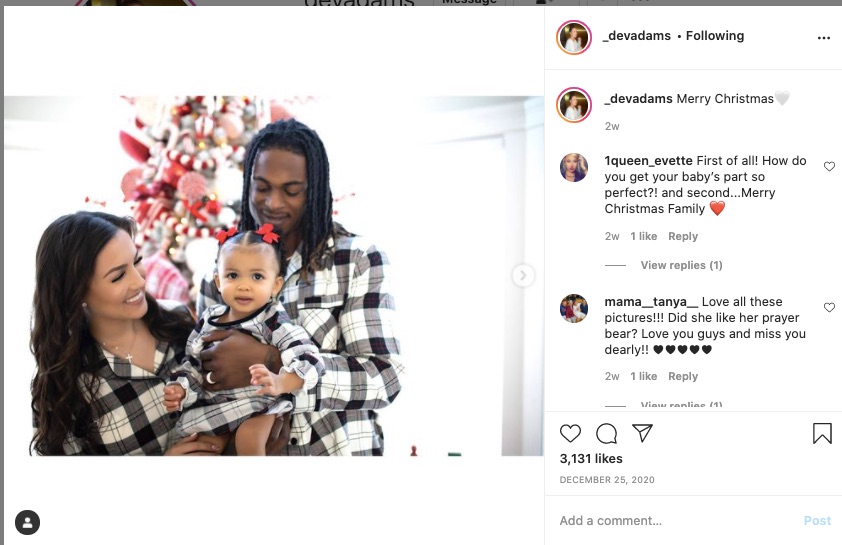 On Christmas 2021, Devanne, Daija, and Davante posted a photo, all dressed in green and Devanne showing off her beautiful baby bump. Baby Adams #2 is coming in April 2022.