Erinn O'Keefe, aka Erinn Hakstol, is the beautiful and amazing wife of NHL coach Dave Hakstol, current head coach of the Seattle Kraken. Coach Hakstol previously served as an assistant coach to the Toronto Maple Leafs under Sheldon Keefe. He also was the head coach for the Philadelphia Flyers from 2015 to 2018, the North Dakota Fighting Hawks at the University of North Dakota, and the junior ice hockey team, the Sioux City Musketeers of the USHL.
Dave Hakstol College
Coach Dave Hakstol, born on July 30, 1968, in Drayton Valley, Alberta, graduated in 1996 with a bachelor of science degree in financial management from the University of North Dakota; where he also played college hockey from 1989 to 1992,  three-year letter-winner and a captain from 1990-92. He recorded 107 games, scoring 10 goals and 36 assists for 46 points, and had 77 penalties for 191 minutes.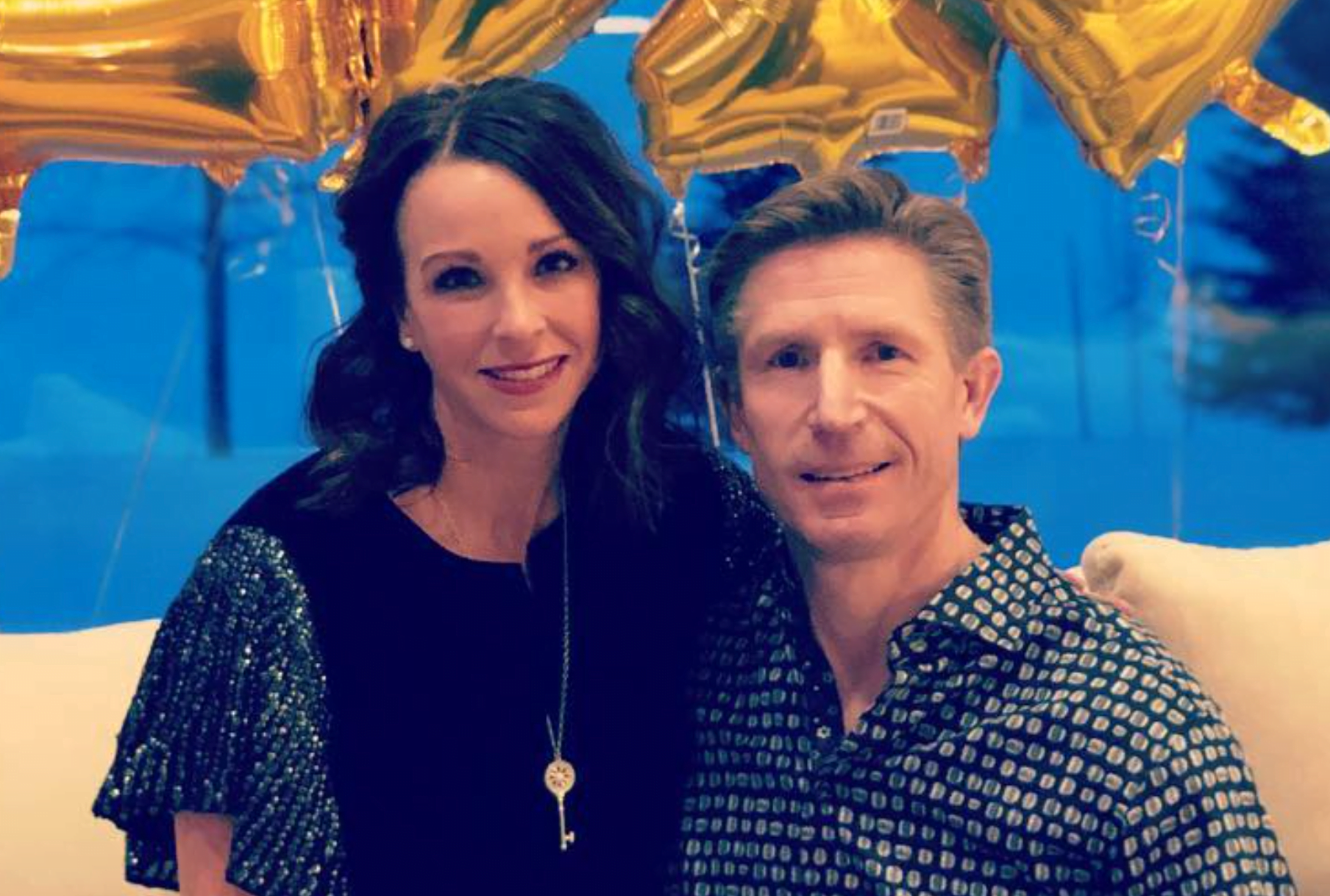 Dave Hakstol Playing Career
After Dave Hakstol played at the University of North Dakota, he played five seasons with several minor league teams including:
Indianapolis Ice (1992-1994).
Sioux City Musketeers  (1994-96).
He was Captain for two years for the Indianapolis Ice and one year with the Siuox City. He recorded 12 goals and had 37 assists in 250 games and accumulated 455 penalty minutes.
Dave Hakstol Coaching Career
After his retirement, coach Dave Hakstol was an assistant coach for the Minnesota Moose of the IIHL in 1996.
He was a coach for the 1998 USA/USHL hockey team at the IIHF Four Nations Cup in Oslo, Norway.
Also, in 1998, he served as head coach of the Central District team (USA Hockey) at the National Select 16 Festival in Ann Arbor, Michigan.
From 1996 to 2000, was the general manager and head coach of the Sioux City Musketeers of the USHL.
1997-98, Coach Hakstol was named Coach of the Year by the USHL.
 2000-2004, Coach Hakstol was an associate head coach at the University of North Dakota.
May 18, 2015, The Philadelphia Flyers named Dave Hakstol their new head coach.
 December 17, 2018, the Philadelphia Flyers relieved him of his coaching position.
June 29, 2019, He was named assistant coach for the Toronto Maple Leafs.
June 24, 2021, Dave Hakstol was named the first head coach of the Seattle Kraken.
May 5, 2023, he was a  finalist for the Jack Adams Award as NHL coach of the year.
Dave Hakstol Wife
Coach Dave Hakstol and his wife Erinn O'Keefe, now Erinn Hakstol, met in the late 90s' while they attended the University of North Dakota.
During a vacation to Pelican Lake, the two met through mutual friends. When Erinn sandbagged him on a bet, the NHL coach eventually fell for her.

They bet that whomever could stay on their water skis for the longest period of time would win a beer. Dave wobbled for a time on a single slalom ski before collapsing into the sea.

Meanwhile, Erinn stayed longer than Dave because she had spent her entire life on the lake. Soon after returning from their vacation in 2001 the couple began dating. Because Dave was frequently on recruiting travels, the captivated pair primarily did long-distance dating.


According to an article published by Current Affairs.
They got married at St. Mary's of the Lake on August 23, 2003. Dave and Erinn Haksyol have two children together, Avery, born in October 2005, and Brenden, born in May 2008.
Erinn O'Keefe
Erinn Hakstol was born Erinn Amy O'Keefe on December 3, 1975; one of the children born to Becky O'Keefe and Tim O'Keefe,  UND Alumni Director. Erinn Hakstol grew up in Bemidji, where she graduated high school in 1994.
Erin Hakstol graduated in 1999 from the University of North Dakota with a degree in communications. She worked as a flight attended for Northwestern Airlines, did some advertising and was an events coordinator for the UND Alumni Association.
Later on, Erin Hakstol taught classes for toddlers at the Skating Academy at the REA.