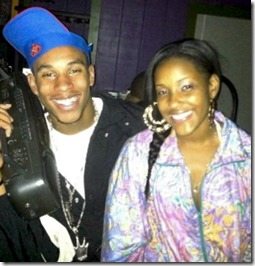 What is going on with the sports teams in Boston! First it was Pat's Aaron Hernandez and now Celtic's forward Jared Sullinger! The 21-year-old is facing charges on domestic violence and is set to be arraigned today in Waltham!
Sulinger's victim of assault and battery, malicious destruction of property and witness intimidation? His girlfriend! DeAnn Smith.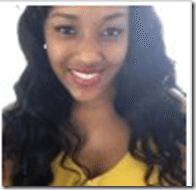 According to her LinkedIn profile the gorgeous girl attended the Ohio State University from 2008-2012 graduating with a Bachelor of Science in Sport and Fitness Administration/Management. Her skills include Sports, Sports Management, Sports Marketing, Event Planning, Fitness, Exercise Physiology, Social Media, Athletic Training, Facebook, Athletics, Event Management, Fundraising, Social Networking and Public Relations.
The girl from Middletown, Ohio worked as a Sports Management Intern at The Ohio State University for around a year and is currently a Marketing Intern at Marlborough Hospital. The Health, Wellness and Fitness Professional also is a member of the Delta Sigma Theta sorority and engaged in sports while at Ohio State playing Rugby! Though chick huh! That is actually how she and her younger boyfriend's relationship blossomed.
According to Smith, she met Sullinger at an on campus food court at Ohio State, but they fell for each other while Sullinger helped her rehab after tearing her ACL playing rugby!
On her twitter account we find her as DeAnn Marie and she says:
Educated.Humble.Ambitious.Loving.Daring.Believer. ΔΣΘ Epsilon Spr 11 Love my Buckeyes
Sullinger is definitely a lucky guy, with those looks and smile DeAnn could also be a model don't you think! She definitely looks like a lovely girl which makes us wonder what could have happen between them! It might be a little hard for Smith to remember what was one of the things that caught up her attention about the young baller
"He's humble, down to earth and goofy. My favorite quality about him would definitely be his personality."
They started dating sometime in 2011 so they have been together for over a year now, but according to cops DeAnn's beau has some explaining to do after they were called to his residence during the weekend.
Think they will stay together after this? There is always two sides of the story right!
You can find her on Facebook here and follow her on twitter here.