Deion Sanders Girlfriend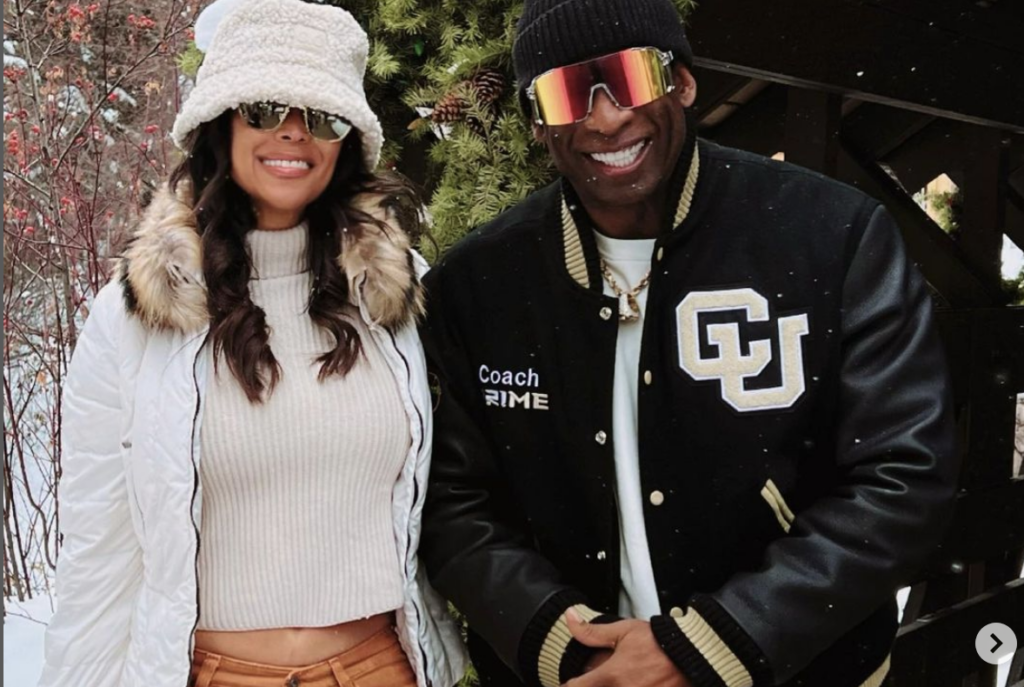 Winning producer, savvy business mogul, and accomplished studio executive, are some of the words we can use to describe beautiful Tracey Edmonds. Aside from the many titles, Tracey is also the girlfriend of former NFL superstar Deion Sanders, now the head coach for the Colorado Buffaloes at the University of Colorado Boulder, where you probably know, Deion Sanders is famously known as Coach Prime!
Deion Sanders Quick Bio
Deion Sanders, also known as "Primetime" and "Coach Prime," is a former professional football and baseball player who was born on August 9, 1967, in Fort Myers, Florida. He is widely regarded as one of the greatest cornerbacks in NFL history.
Sanders was drafted by the Atlanta Falcons as the fifth overall pick in the 1989 NFL Draft. Over his career, he played for several teams including the San Francisco 49ers, Dallas Cowboys, Washington Redskins, and Baltimore Ravens. His football career was marked by numerous accolades such as being a ten-time Pro Bowl selection, six-time First Team All-Pro, two-time Super Bowl champion, and the 1994 NFL Defensive Player of the Year.
In addition to football, Sanders also had a successful baseball career. He played for multiple teams in the Major League Baseball (MLB) including the New York Yankees, Atlanta Braves, Cincinnati Reds, and San Francisco Giants. Notably, he is the only person to have both a Super Bowl ring and have participated in a World Series.
Deion Sanders served as the head football coach at Jackson State University from September 2020 to 2022, later on December 3, 2022, Deion Sanders was named the head coach of the Colorado Buffaloes at the University of Colorado. Since taking over, he has been praised for revitalizing the university's football program and bringing national attention to historically black colleges and universities (HBCUs).
Sanders is known for his confidence and charisma both on and off the field. His personal motto is "Don't allow my CONFIDENCE to offend your INSECURITY. I'm in my Purpose." This reflects his belief in self-confidence and determination as key factors to success.
Deion Sanders Glasses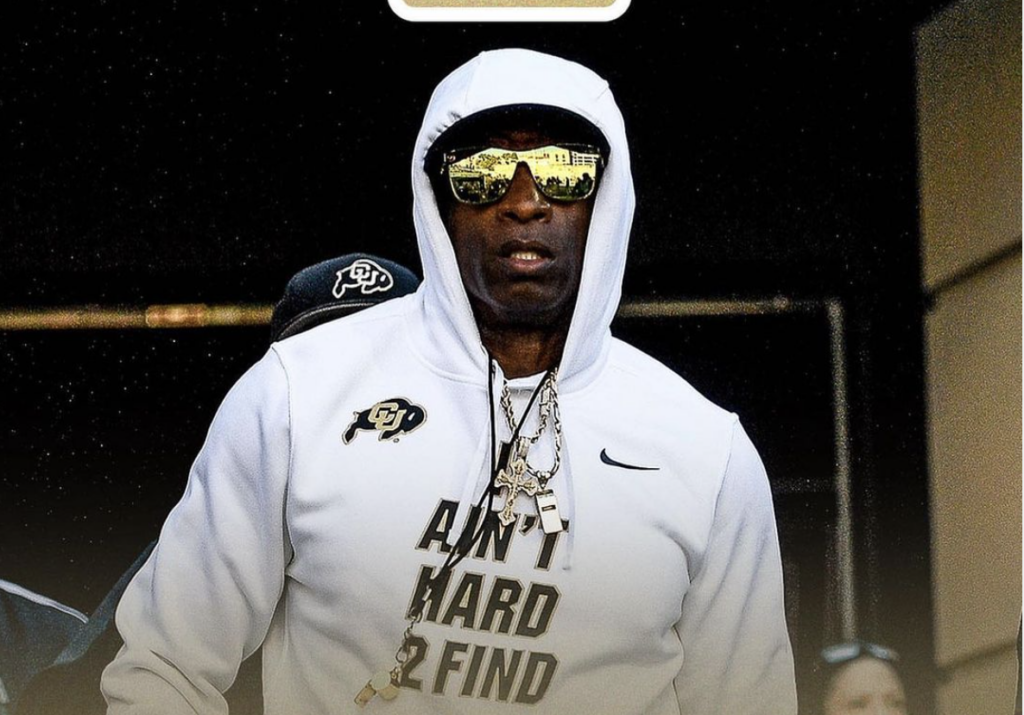 Deion Sanders'glasses sold by Blenders, are selling themselves, but really they sell for $67. The Prime 21 glasses come in Gold and Black.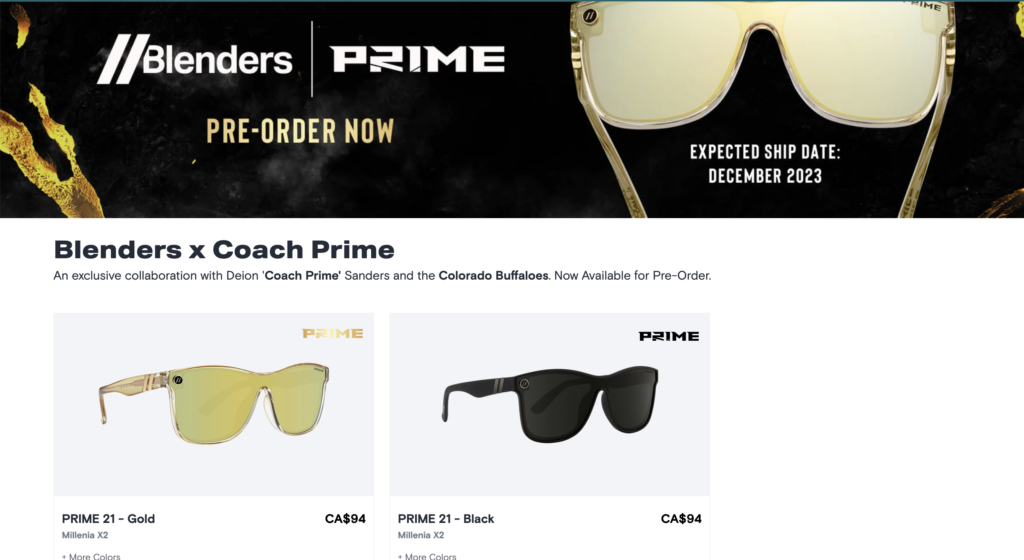 Deion Sanders Ex-Wives
Deion Sanders has been married twice and is a father of five children.
His first marriage was to Carolyn Chambers, from 1989 to 1998, and they had two children together, Deion Sanders Jr. and Deiondra Sanders. His second marriage was to Pilar Biggers-Sanders, from 1999 to 2015, and they share three children, Shedeur Sanders, Shilo Sanders and Shelomi Sanders.
Deion Sanders is a devoted Christian. He experienced a personal crisis in 1997, during the end of his first marriage, which led him to attempt suicide. He found solace in his faith, which he credits as his primary pillar in life.
Deion Sanders Children
Deion Sanders has five children, three sons and two daughters.
Both of Sanders' sons followed their father's footsteps into football. Shilo Sanders played as a defensive back for South Carolina before transferring to Jackson State University in 2020. Shedeur Sanders initially committed to Florida Atlantic but later joined Jackson State. He was named the recipient of the Jerry Rice Award as the top FCS freshman in 2021. Both sons later transferred to Colorado.
Deion Sanders Sons
Deion Sanders Jr.
Deion Ossacin Jr. born on December 1, 1993, a former defensive back at Southern Methodist, stands at 5'7.  He previously played at the Atlanta Sports Academy, he recorded 69 passes for  1,499 yards at SMU.
Shilo Sanders
6'0 Shilo Sanders was born on February 9, 2000, was pursuing a major in advertising at the University of South Carolina where he also played football, prior to that he played at Trinity Christian. Shilo announced he was transferring to Florida State joining his father's team on December 15, 2020.
Shedeur Sanders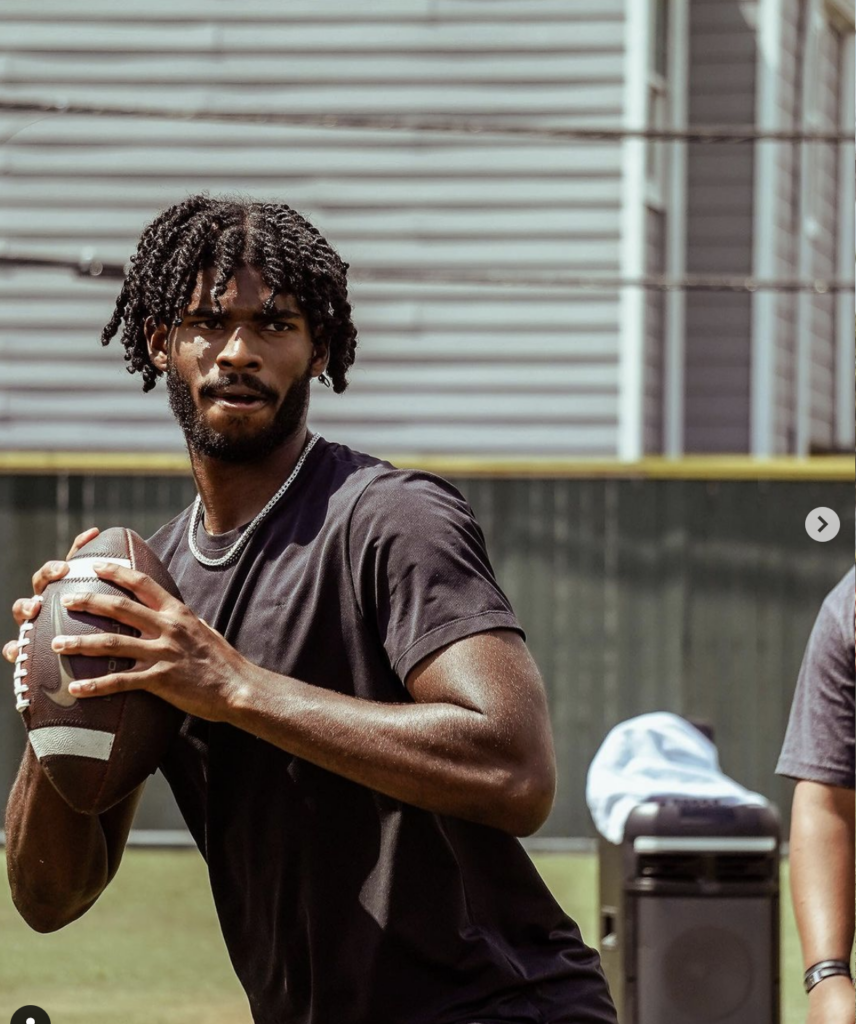 6'2 Shedeur Sanders (b. February 7, 2002) played football at the Trinity Christian School, recorded 251-for-366 for 3702 yards and 43 passing touchdowns, and completed 69 percent of his passes,  12,498 passing yards, and 166 passing touchdowns. He played at Jackson State under his dad as head coach for the Tigers and now with the Buffaloes at Colorado.
Deion Sanders Daughters
Deiondra Sanders
Deion Sanders' two beautiful daughters are Deiondra Sanders born on April 17, 1992, the daughter of Deion and Carolyn Chambers Sanders now a real estate agent; Deiondra is the owner and face of her boutique House of Sole and her hair extension line "Love Me Extension."
Shelomi Sanders
Deion's youngest daughter is Shelomi Sanders born on December 14, 2003; Shelomi a shooting guard with the Heath Hawks at Rockwall-Heath High School.
Deion Sanders Girlfriend
Tracey Edmonds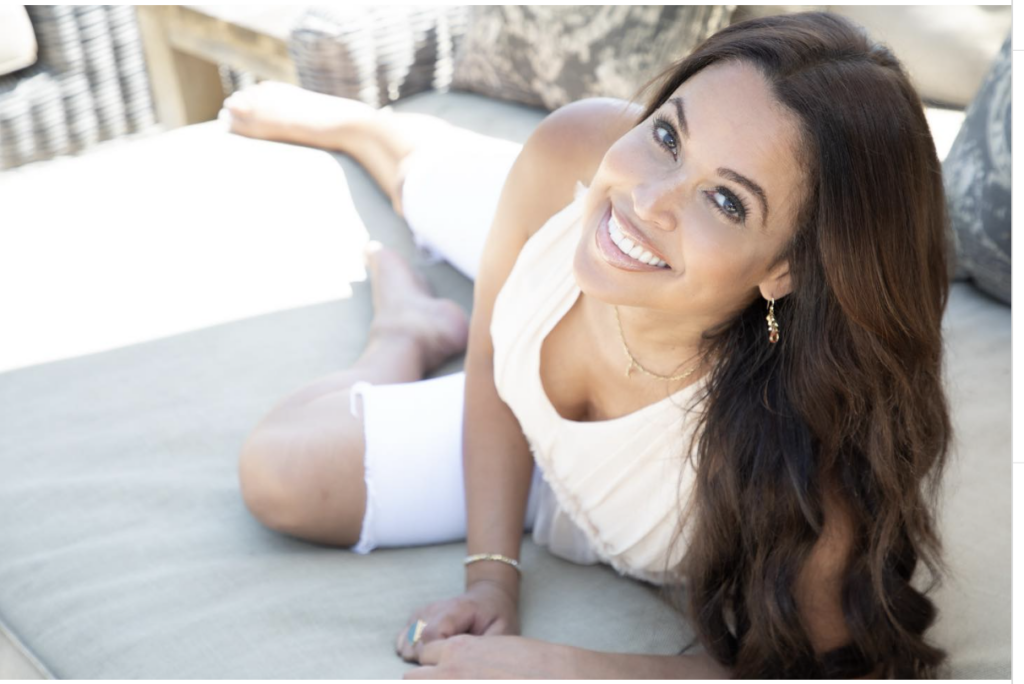 Tracey Elaine McQuarn who was born February 18, 1967 might be known for some. The daughter of Jacqueline and George McQuarn and sister of Michael McQuarn, was previously hitched to Grammy-Award winner record producer Babyface. They got married in 1992 and 13 years later and two sons- Brandon and Dylan- she filed for divorce in 2005.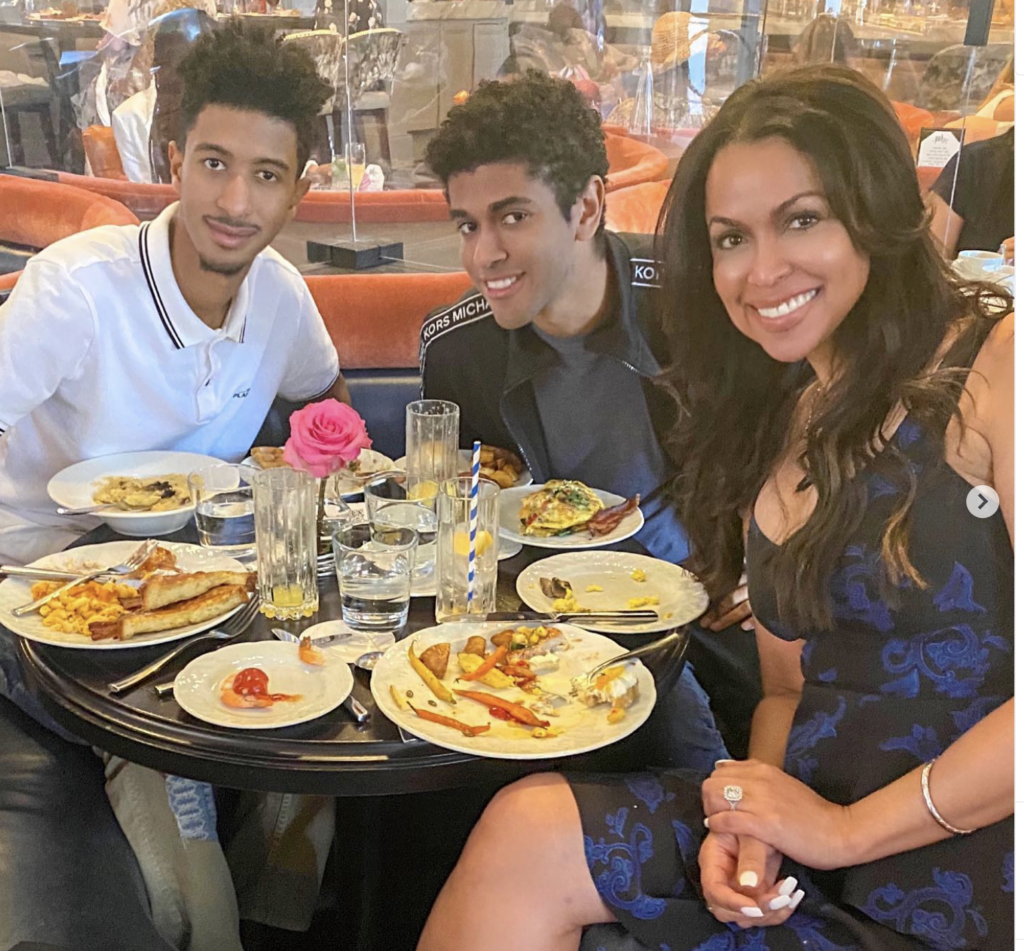 In March 2013, Tracey had to appear in court at the Dallas, Tex. custody trial of the athlete and his estranged wife, Pilar Sanders. Deion said he and Edmonds did not begin to date until after he filed for divorce from Pilar. The couple allegedly met in 2011 but started dating in 2012.
Tracey is a psychobiology major from Stanford University. On her impressive LinkedIn we found, Edmonds, a 20-year veteran of the entertainment industry, has established herself as an award-winning producer, savvy business mogul and accomplished studio executive. She has created and produced groundbreaking projects for television, music and film both independently and with major studios.
She currently serves as COO and President of Our Stories Films where she oversees the development and production of projects for urban audiences, and she also serves as the CEO of her own production company, Edmonds Entertainment. In March 2013, Edmonds also launched ALRIGHT TV, an inspirational, faith-friendly YouTube Premium channel for which she serves as President and CEO.
In May 2021, Tracey Edmonds was the producer of the film End of the Road, starring Queen Latifah, Shaun Dixon, Ludacris, and Beau Bridges; and the producer of BET' reality series College Hill: Celebrity Edition.
The stunning 56-year-old also belongs to a few groups and associations, including Board of Governors for the Producer's Guild of America (PGA) Board of Trustees for American Film Institute (AFI) Executive Committee for NAACP Board of Directors for Children Uniting Nations Global Ambassador for Care.
Tracey Edmonds Awards
Turner Broadcasting System's Tower of Power Award (2000)
Ebony Magazine Outstanding Women in Marking & Communication
Entrepreneur Award (2002), Girls, Inc. Award (2004)
Southern University Honorary Doctorate In Business (2004)
National Organization for Women's Excellence in Media Award (2005)
The Caucus for Television Producers
Writers and Directors' Diversity Award (2006).
The savvy businesswoman was also romantically linked to actor Eddie Murphy in 2008, but for now is safe to say the only man in her heart is Sanders. The gorgeous mom of two favors her man serving as captain and general manager in charge of divvying up the NFL stars.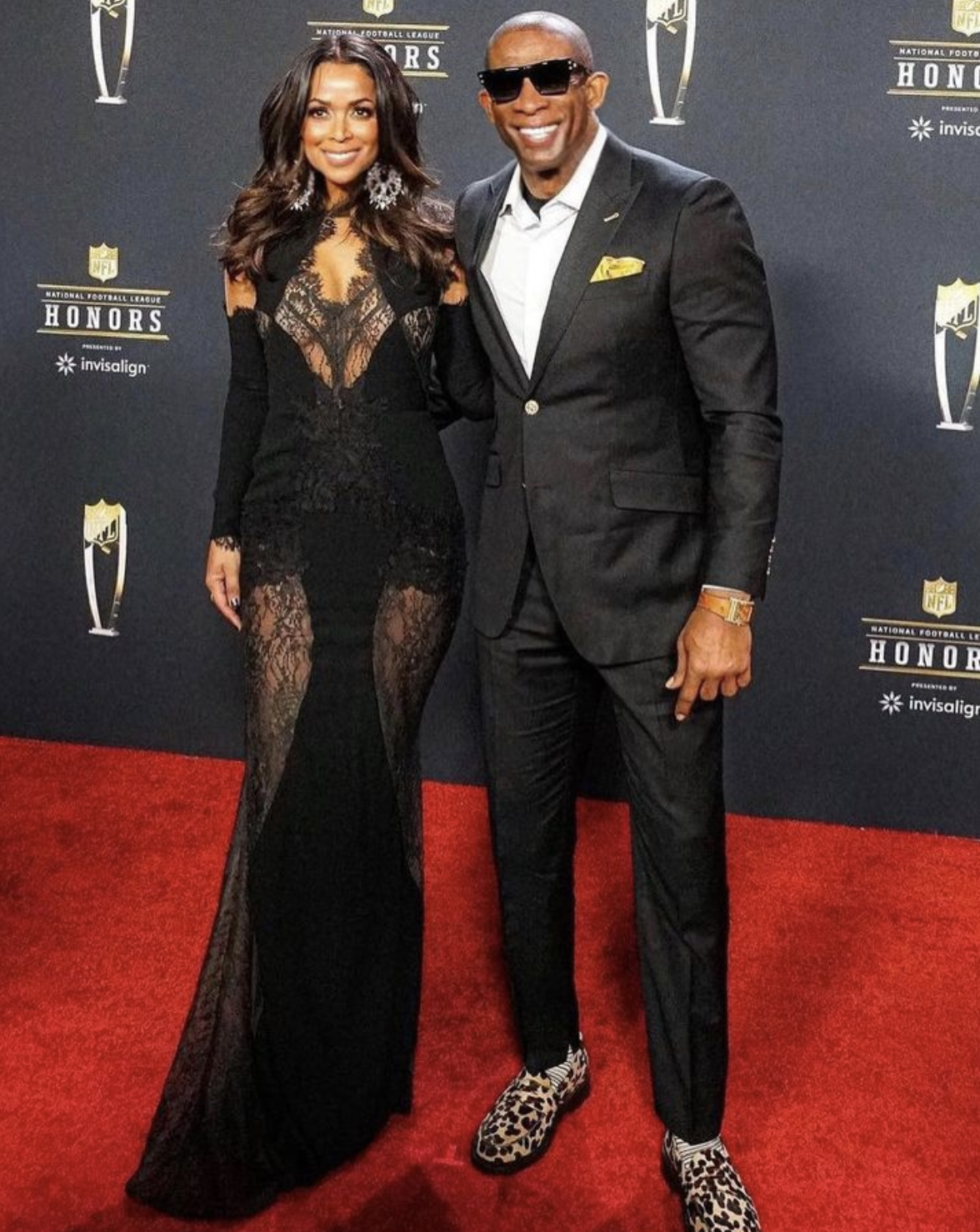 Find Deion Sanders Girlfriend Tracey Edmonds, on Instagram