Lisa McCaffrey
Lisa McCaffrey is the very proud momma of NFL player Christian McCaffrey, the talented 5'11 running back currently playing for the San Francisco 49ers; McCaffrey previously played for the Carolina Panthers and college football at Stanford.
Christian McCaffrey College
Lisa McCaffrey's handsome 26-year-old son began his football journey like most players did at his Colorado-based high school. Born Christian Jackson McCaffrey on June 7, 1996, he played running back, wide receiver, cornerback, and punter on his way to setting Colorado high school records for total touchdowns, career all-purpose yards, career touchdown receptions, and single-season all-purpose yards at Highlands Ranch (CO) Valor Christian.
He earned 2012 and 2013 Gatorade Football Player of the Year honors for Colorado.
Chrisitan followed in his father's footsteps in attending Stanford  University, finishing his 2015 season with a Rose Bowl victory and a runner-up spot in the Heisman Trophy race.
Freshman Year: 300 rushing yards, o rushing touchdowns, 17 receptions, 251 receiving yards, and two receiving touchdowns.
Sophomore Year: 2,019 rushing yards, eight rushing touchdowns, 45 receptions, 645 receiving yards, and five receiving touchdowns.
Junior Year: 1,603 rushing yards, 13 rushing touchdowns, 37 receptions, 310 receiving yards, and three receiving touchdowns.
Christian McCaffrey NFL Career
April 27, 2017: The Carolina Panthers
May 4, 2017: He signed a four-year deal with the Panthers.
September 24, 2017: McCaffrey made his debut against the San Francisco 49ers.
November 25, 2018: He recorded 100 receiving and rushing yards in a single game, becoming the first Panther to do so.
December 23, 2018: He broke Matt Forte's record for most receptions by a RB, he finished with 101 rushing yards and 77 receiving yards).
March 3, 2020: McCaffrey finished third in Offensive Player of the Year.
April 16, 2020: He agreed to a contract extension with the Carolina Panthers.
September 20, 2020: He suffered a right high-ankle sprain during Week 2 against the Buccaneers.
Nov 8, 2020: He missed 4 games after injuring his shoulder against the Kansas City Chiefs.
Dec 9, 2020: He sustained a thigh glute strain missing the nest four games.
Sep 23, 2021: Christian suffered a hamstring injury against the Hoiuston Texans.
Nov 28, 2021: He was out for the rest of the season after rolling his left ankle in Week 12 against the Miami Dolphins.
October 20, 2022: The Carolina Panthers traded him to the San Francisco 49ers.
October 24, 2022: McCaffrey made his debut with the 49ers against the Los Angeles Rams.
Christian McCaffrey Net Worth
According to Celebrity Net Worth and the guys at Wealthy Gorilla, Christian McCaffrey has a net worth estimated at $10 million. In addition to his salary from his contract with the San Francisco 49ers, Christian McCaffrey earns around $3 million from his endorsement deals with prestigious brands, Nike and Bose among those.
Christian McCaffrey Endorsements
As noted Christian McCaffrey earns $3 million from his endorsement deals with Bise, Nike, Lowe's, USAA, Pepsi, Flag and Anthem.co, Body and Armor, Ascent Protein, Gillette, and Nerf
Christian McCaffrey Contract and Salary
On October 20, 2022, Christian McCaffrey signed a four-year, $64 million contract with the Carolina Panthers. The deal included a signing bonus of $21.5 million, $38.1 guarantee and an annual salary of $16 million.
Christian McCaffrey Girlfriend
Christian McCaffrey has been dating model Olivia Culpo since 2019. As you all probably know, Culp previously dated Danny Amendola, Tim Tebow, and singer Nick Jonas. As for McCaffrey, back in 2017, he dated Brooke Pettet.
Olivia Culpo
5'7 Olivia Culpo is one of five children born to Peter and Susan Culpo. Olivia was born in Cranston, Rhode Island, on May 8, 1992. Her older siblings are Pete and Aurora, and Gus and Sophia are her younger siblings.
Culpo graduated from St. Mary Academy and later went to Boston University; however, she did not graduate. Because she played the cello in the second grade, she decided to take music lessons at Brevard Music Center in Brevard, North Carolina.
Olivia won the 2012 Miss Rhode Island beauty pageant, Miss USA on June 3, 2012, and the Miss Universe pageant in January 2013. Olivia was a judge at the 2015 Miss Universe pageant, served as a backstage correspondent in 2019, and a host the following year.
Olivia made her acting debut in Nick Cassavettes' 2014 film The Other Woman starring Cameron Diaz and Leslie Mann; she played Gretchen in the 2017 film American Satan with Drake Bell and Denise Richards. She also appeared in I Feel Pretty and Reprisal in 2018; that same year, she was among the models to appear in the t.v. Series Model Squad.
In 2020, Olivia appeared in The Swing of Things, Venus as a Boy in 2021 and along with her sisters in the Culpo Sisters.
Olivia dated Nick Jonas from 2013 to June 2015. After that, she briefly dated Tim Tebow until November 2015, retired NFL  wide receiver Danny Amendola from  February 2016 to April 2019, and Christian McCaffrey since the summer of 2019.
Christian and Olivia announced their engagement on April 7, 2023;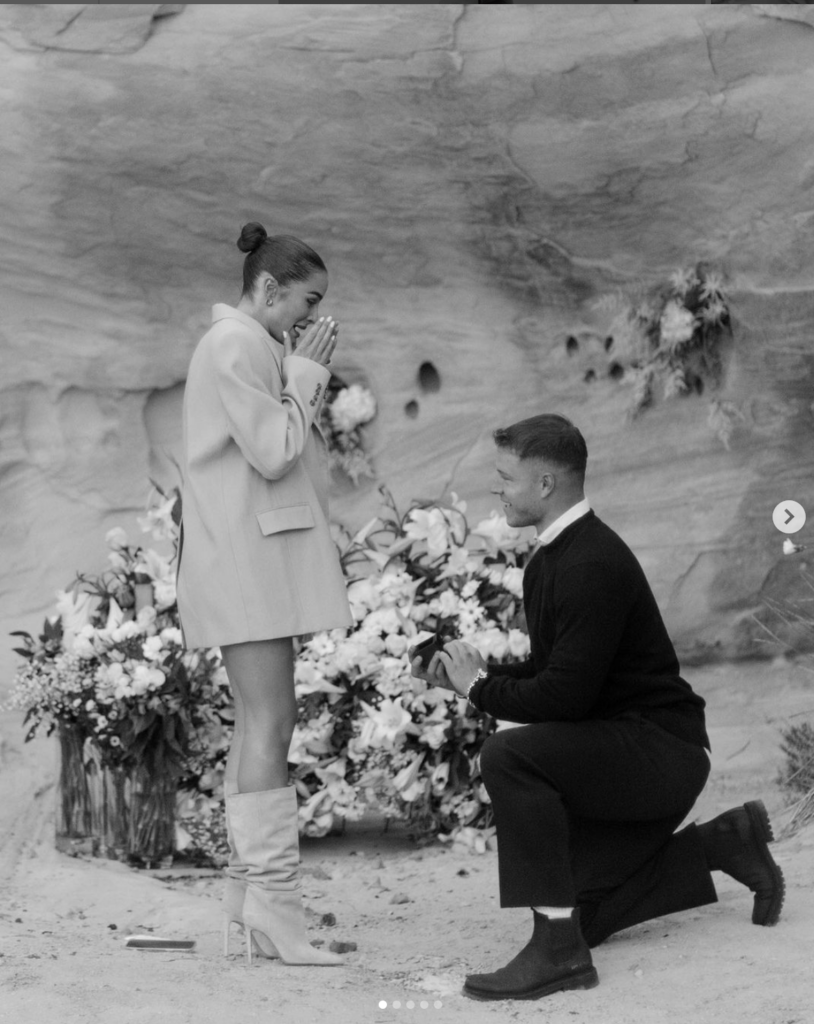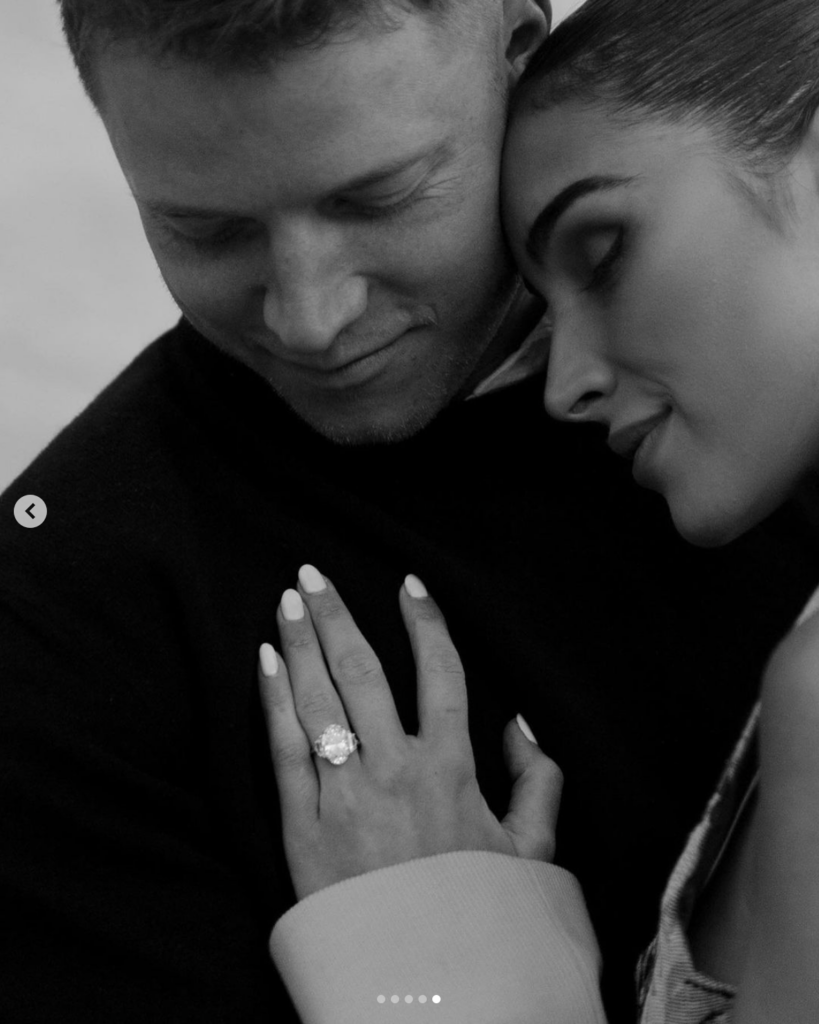 Christian McCaffrey Mother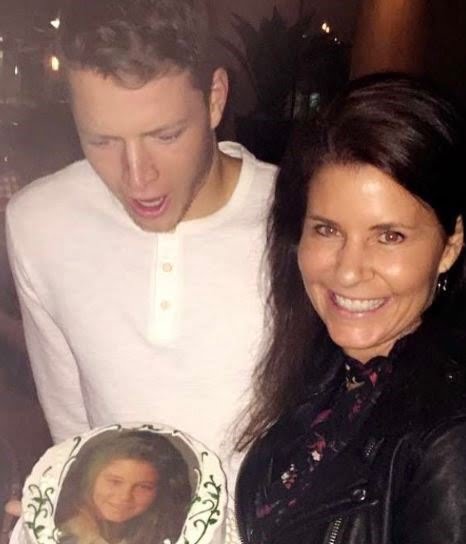 Christian is one of those sons who are especially close to his parents, especially his mom –whom he calls his 'best friend.'
Lisa McCaffrey
Lisa McCaffrey was born Lisa Sime in Key Biscayne, Florida. She attended the Ransom Everglades Upper School.
She married former NFL player Ed McCaffrey on April 4, 1992. Her husband went on to win three Super Bowls and a Pro Bowl during a 13-year NFL career.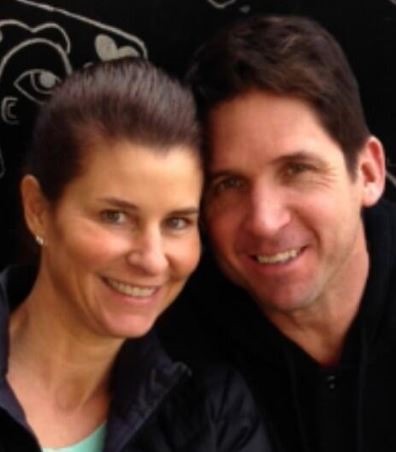 Together they welcomed four children, including Christian. She is also the mother of Christian's siblings Dylan, Luke, and Max. Lisa is the only girl in the family, but she is a tough cookie.
Christian isn't only blessed with sports genes on his father's side. The former Lisa Sime is a former college soccer player. She attended Stanford University, where she was a standout soccer player. It was while attending Stanford that she met her future husband. Both shared a lot in common, including coming from a long line of athletes.
Lisa also set records in track, lettered four times in tennis, and scored 56 goals during her high school soccer career. She received Vanderbilt's first-ever women's soccer scholarship but was elected to attend Stanford. She had two strong years for the Cardinal before ruptured discs in her back ended her playing career.
Lisa herself had big shoes to fill in. Her father, Dave Sime, was an Olympic track star. David Sime was a multi-sport athlete at Duke University and a pioneering ophthalmologist –who won a silver medal in the 100-meter dash at the 1960 Olympic Games.
After becoming Lisa McCaffrey, Lisa dedicated much of her time to being a full-time mother and supportive NFL wag. After having four children –who all play football, Lisa McCaffrey rightfully earned the title 'the #1 football mom in America."
The couple welcomed their first son Max in 1994. He played football at Duke University. Christian is the couple's second child, followed by Dylan, a Valor Christian high school sensation who received offers to play at LSU. The youngest, Luke McCaffrey, has also received football offers.
Lisa and her hubby spent most of their time traveling to watch their sons play.
You can find Lisa McCaffrey on Instagram and Facebook here.