Delicia Cordon
This is Delicia Cordon; the new girlfriend of NFL player LeSean McCoy, known as Shady. 5'11" McCoy the running back for the Tampa Bay Buccaneers; who also played for the Bills, Philadelphia Eagles, as well as college football at the University of Pittsburgh, prior to entering the draft in 2009.
Born and raised in Harrisburg, Pennsylvania, LeSean McCoy, graduated from Harrisburg McDevitt High School and Milford Academy in New York. The youngest of two sons of Daphne and Ron McCoy subsequently, joined the Pittsburgh Panther, football team. His older brother LeRon, played at the Indiana University of Pennsylvania before the Arizona Cardinals selected him in the 2005 NFL Draft.
6'1″LeRon, also played wide receiver for the 49ers, Texans, and the California Redwoods, before retiring in 2009.
The Eagles selected LeSean in the second round (53rd overall) in the 2009 NFL Draft; Philadelphia traded hin en exchange of Kiko Alonso, on March 10, 2015.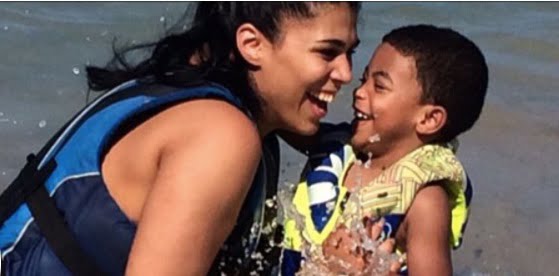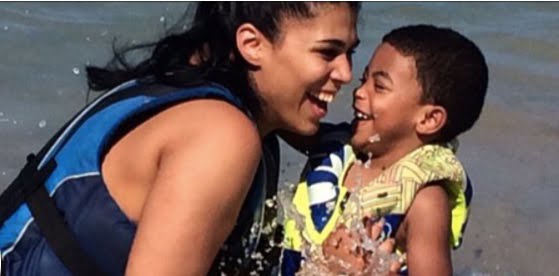 As noted above McCoy is the father of little LeSean Jr. born from his relationship with ex-girlfriend Stephanie Maisonet (photo above).
Check her facts below.
The first thing about pretty Ms. Cordon was born Delicia Leonora Cordon on January 1, 1983, in Norfolk, Virginia.
Second is that she is a model, actress, and fashion entrepreneur is first and foremost the proud momma of two beautiful children, born from her marriage to former NFL player Marcus Vick (Michael Vick's brother).
She appeared in a couple of low budget films, like Days of Wrath and Ladies night Out in 2008; and in music videos for Kanye West's "Home Coming" and Ludacris's "Money Maker."
Moreover, In 2008, Delicia and ex-husband were having an altercation inside their car when a police officer saw them and subsequently arrested them; she was charged with being drunk in public.
Moreover, Ms. Cordon allegedly dated Dwayne Wade years ago is a custom designer who describes herself as a designer with the capability to bring out ,Classy, Sophisticated & the fashionista in all Women!
UPDATE!!
On July 10, 2018, a friend of Delicia's posted photos of Cordon's injuries inflicted by Lesean. Instagram user @miamor_i_adore also accused the NFL player of beating his son and dog; Delicia on the other also accused McCoy of cheating on her with an another woman.
Furthermore, LeSean defended himself on Instagram.
"For the record, the totally baseless and offensive claims made against me today on social media are completely false," McCoy posted in an Instagram statement. "Further more, I have not had any direct contact with any of the people involved in months."