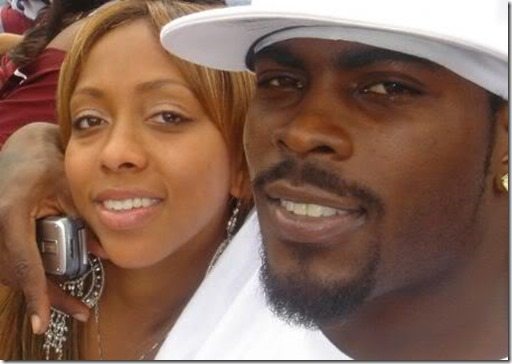 Meet lovely Kijafa Frink, she is the lovely wife of former Atlanta Falcons, and Philadelphia Eagles superstar QB, 33-year-old Michael Vick.
She became Mrs. Vick on June 30, 2012 at The Fontainebleau in Miami Beach, Florida. But they actually go way back; in case you didn't know, nine years and two children later to be exact they decided to tie the knot. Makes you wonder why?
Well maybe it has to with the fact that when you have been through the worst with your significant other only the best is to be expected? At least that's what she said during an interview back in 2010.
"I watched him develop from a little boy to a grown man," Kijafa said.
She talked about how they stuck together through the worst of times when he was serving a prison term after being convicted for his involvement in a dogfighting ring in 2009.
Kijafa and Vick met at a club 11 years ago when she was going to college in Virginia. She is quite the success on her own, Kijafa runs her own Philly-based jewelry business, PnkElephant. She is originally from Philadelphia, Pennsylvania. She business partner Blair Sandlain co-founded the clothing and accessories boutique located on the famed South Street in Philadelphia four years-ago.
The pretty pnkelephant owner is also a producer, known for The Michael Vick Project (2010) and proud mother of the couple's two daughters, one of whom is named London Vick.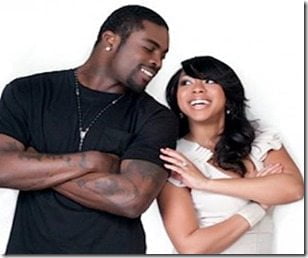 Ms. Vick who is without a doubt a smart woman, combines glamour with business, in fact she reveals she knew nothing about football before meeting her hubby; her wedding to long-time boyfriend and father of her children was said to be a lavish ceremony in which Vick spent $300K on security alone.
Her man who is a native of Newport News, VA and hails from Virginia Tech, has over 13-year of experience in the field, he is currently a free agent and recent reports indicate if his upcoming visit with the New York Jets leads to a contract, he won't be signing on to mentor Geno Smith.
Metro New York's Kristian Dyer reports, per a team source, Vick will be given a chance to compete with Smith if the Jets do sign the veteran.
What do you think, would you like Kijafa's man to play for the Jets?
On Facebook you can find her under "Cherry Kijafa Frink-Vick" and she seems to be very involved in her hubby's business. You can also find her on twitter here,