Heather Neel Carr
Meet Heather Neel Carr or simply Heather Carr; she is the lovely wife of Derek Carr, the former Fresno State player who generated the most buzz in the days prior to the draft. Carr is currently the starting quarterback for the Oakland Raiders.
Derek Carr, is the younger bro of David Carr, who was the #1 overall pick of the 2002 NFL Draft. Derek could be the quarterback the Raiders are hoping to select in the top rounds of the 2014 NFL Draft this week, that is one of the latest rumors about Carr out there.
We will have to wait and see what happens, in the meantime why don't we learn about his lovely wife Heather?

30-year-old Heather Ashley Neel (b. 1989); she is the lovely daughter of Bryan and Vicki Neel (nee. Crawford), met her husband in 2009 when she was working as a waitress at a BJ's Brewhouse about half a mile from Fresno State, Heather talked about that special during an interview.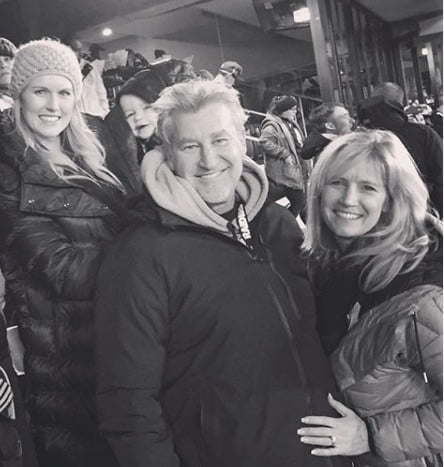 "I had like diamond earrings in my ear and I had them both, I knew I did. He said, "Why are you only wearing one earring?" And it made me check my ears. And I was like, "that's your pick up line?" (It worked) it did work. I talked to him."
And when he found the courage to asked her out on a date, he knew his friends wouldn't believe how lucky he was to be dating a beautiful girl like Heather so…
"I asked her if she could come pick me up because I wanted to show her off to my friends because she was so beautiful. They wouldn't believe me. I'm texting this girl. She's so beautiful. I'm gonna marry this girl. And they would laugh at me. We hadn't even hung out yet."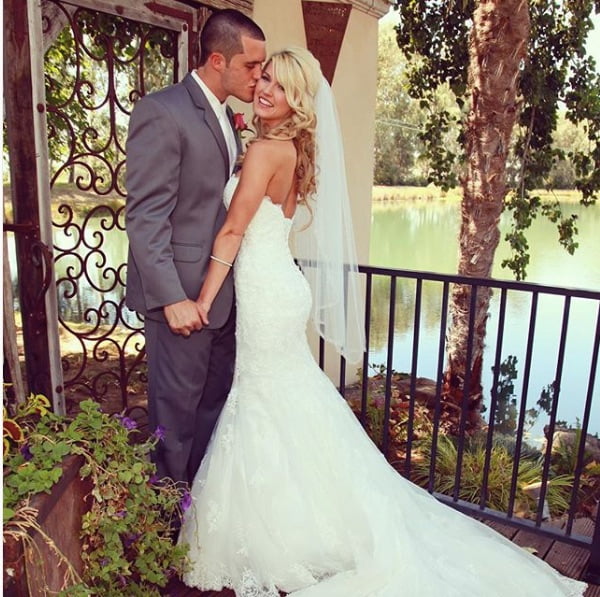 Heather a former cheerleader became Heather Carr on June 29, 2012Heather gave birth to their first child, a son Dallas was born on August 5, 2013.
Little Dallas Mason Carr was born with intestinal malrotation, a condition that required three surgeries to correct; the first was done less than 12 hours after birth, he had a second surgery on August 8th.
The second surgery was to widen the pathway through his intestines followed by a third surgery on September 11, to removed an obstruction formed from scarred tissue had covered the part doctors had cut out before, Dallas underwent 5 hours during his third and final surgery, he is completely healthy now.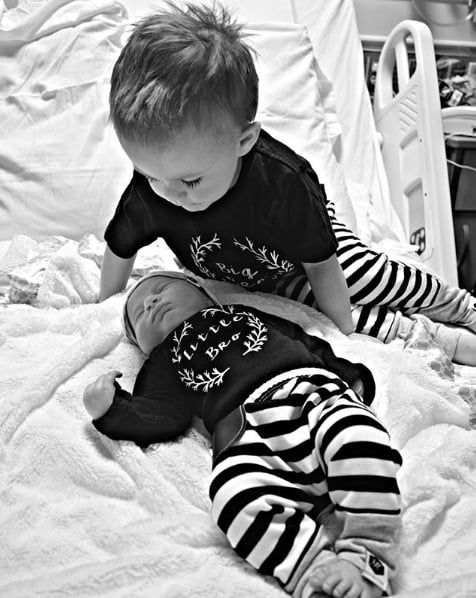 Dallas became a big brother in 2016 when Heather gave birth to their second son Deker Luke; these two beautiful boys welcomed their youngest brother Deakon Derek Carr on May 16, 2019.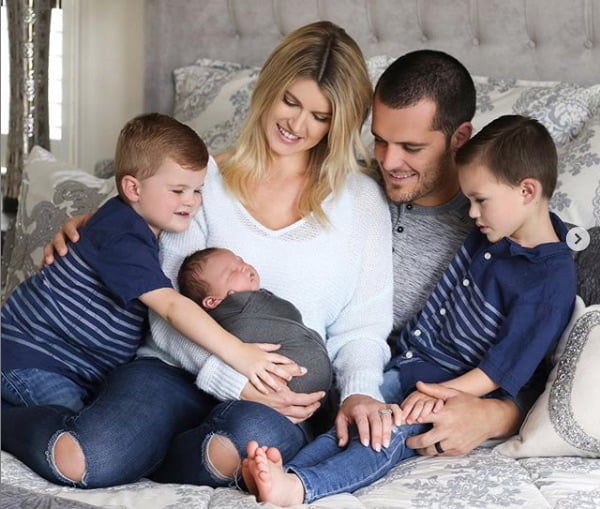 You can follow Derek Carr's wife Heather on Twitter here