Diane Addonizio Long
Diane Addonizio Long is the wife of former NFL player and Hall of Fame Inductee Howie Long. Two of her three sons are NFL player Chris with the Patriots, and Kyle plays for the Chicago Bears. Her husband, the great Howie Long, played for 12 years in the NFL, today he is an analyst for Fox NFL Sunday, the Fox network's NFL.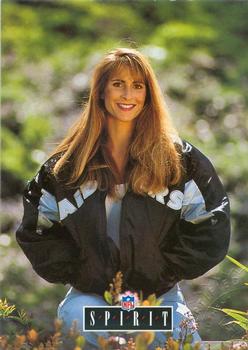 Diane Addonizio also was known as Diane Long married her famous husband on June 27, 1982. She married Howie while they both attended at Villanova.
Together they had three sons, Chris born on March 28, 1985, Kyle born on December 5, 1988, and their youngest Howard Jr. born in 1990, once an intern for the Raiders.