Dillon Haarlow
Dillon Haarlow, is a handsome guy and the very lucky fella who holds the heart of Rebecca Haarlow, the beautiful sports anchor for NFL Network, some might hate Dillon because he is the guy in Haarlow's bed, the face she can't wait to see at home when she is working away, but seriously how can you hate Dillon, when he looks this lovely.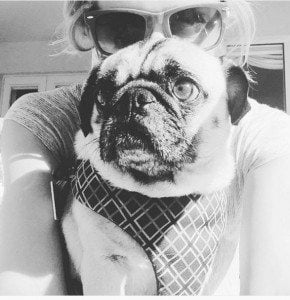 Dillon is not Rebecca Haarlow's boyfriend, he is her pug pet and he is just an adorable boy! But first let us tell you a few things about his owner the very gorgeous and clever Rebecca Haarlow.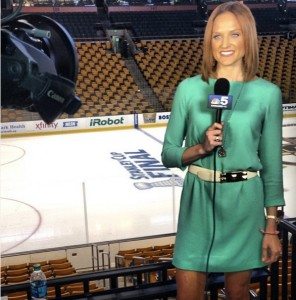 Rebecca F. Hawlow was born in Chicago, on December 19, 1978, one of three children born to May and John Haarlow. Rebecca's brothers are Michael and John Jr. Ms. Haarlow a Princeton graduate, attended Hinsdale Central High School where she was a part of the track & field team.
Before becoming a sports reporter, Rebecca Haarlow was a public relations coordinator at Silicon Valley sports and Management, from 2003 to 2006; in July 2007, became the sideline reporter of the Portland Trail Blazers and sideline reporter and analyst for the Big Ten Network, two years later was a sideline reporter for national Pac-10 games at the FSN college Football Saturday as well as for Fox Sports Net, in August, 2010 the NBA sideline reporter for Fox Sports West.
In January 2013, became sports anchor for NBC Chicago, she joined Turner Sports as a NBA and TNT Sideline Reporter in 2013m, joined MSG Network in September, 2015 as a sideline reporter for the New York Knicks.
So what about the handsome Dillon Haarlow?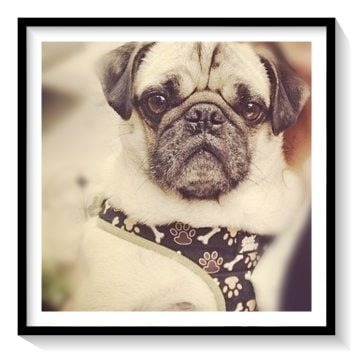 Dillon, Rebecca's loyal companion, he went thru a lot before finding Rebecca, multiple emergency surgery and starvation when he tried to survive on the streets of South Central L.A.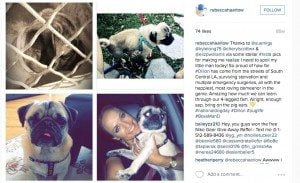 He comes along in some of her many trips around the nation, sadly other times he has to stay behind, not even his "please take me and don't leave me for football face.' can help him there.
When Mr. Dillon Haarlow is not traveling in style, he is sunbathing, dressing up in cute costumes, taking a nap, or enjoying the cold weather.
Model mode? Photo shoot? No Prob, for Dillon Haarlow the Super Model Pug!
And there is also time for family. Here he is with his cousin and look at that he made a new friend!, Hi Five there!
Dillon Haarlow, loves to go for a ride, enjoys the cool breeze in his face and there is always time for a sweet treat!
He knows his way with the ladies,
But at the end of the day, there is just one special gal in this love bug's heart!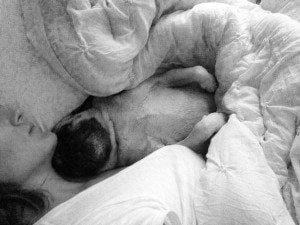 More photos below!!