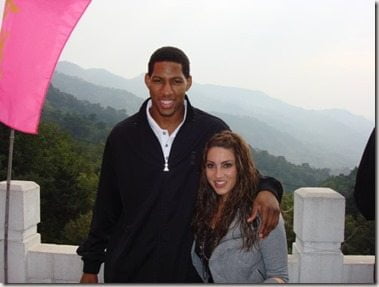 Besides having a stunning figure, 29-year-old Dionna Kann Granger, wife of Clippers Danny Granger is the mother of the couple's two children.
Born Dionna Kann and her NBA star Danny Granger met as freshmen while attending college in Arizona. "We were at a party and he said, 'You are so beautiful, will you marry me?' I couldn't believe anyone would actually use that line!" Kann said. But it worked—Kann and Granger have been inseparable since.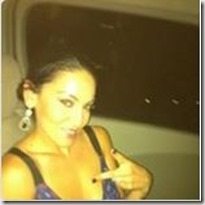 She went from college sweetheart to becoming Ms. Granger, she was engaged to Danny for two whole years though but they wait was worth it. They had a surprise ceremony in front of family and friends during NBA All Star weekend in 2009. At the time her hubby was the forward/guard for the Pacers.
Dionna and Danny said their I Do's at the Sanctuary Camelback Mountain Resort and Spa in Paradise Valley, Arizona in surprise ceremony the day before Valentine's Day; the couple kept it casual with the gorgeous bride wearing a stunning short BCBG dress and the groom in khaki pants and a vest to beat the Arizona heat.
The couple invited those closest to them to the Sanctuary Camelback Mountain Resort and Spa and actually told guests they were being treated to a spa day. To their surprise their spa day was in fact the wedding.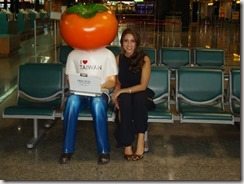 Her hubby of five-years played nine seasons with the Pacers but earlier this year her 31-year-old baller signed with the Los Angeles Clippers. As the main scorer for the Pacers you also are bound to wear down, Danny underwent a procedure shortly after the preseason last year due to left patellar tendinosis.
Dionna and Danny are the proud parents of twins. She gave birth in the summer of 2012 to a boy, Jaxon, and a girl, Jade.
About becoming a father her hubby said
Awesome, really incredible. It's hard to put into words to see yourself in this little person. My wife and I love it. My life is now devoted to my children. It has made me more responsible.
As an NBA wife, we are sure Dionna is being as supportive as she can, her hubby has a big game coming up on Sunday. Make sure to watch the NBA playoffs this weekend when game 3, Clippers-Thunder takes place, we might get a glimpse of Dionna!
Find Dionna on Facebook here.