Lori Mattingly
Meet Lori Mattingly; she is the beautiful wife of former MLB first baseman now a manager and coach Don Mattingly, the guy in charge of the Miami Marlins. Prior to joining the Marlins in 2016,  he was the manager for the Los Angeles Dodgers.
Before the Dodgers named him manager, Don was their coach from 20008 to 2010; before that he coached the  New York Yankees from 2004 to 2007.
Lori Mattingly is actually Don's second wife; his first wife and mother of his oldest sons is Kim Sexton; they married on September 8, 1979, and divorced in 2007; their sons are, Jerry, Randy, Michael and Donnie.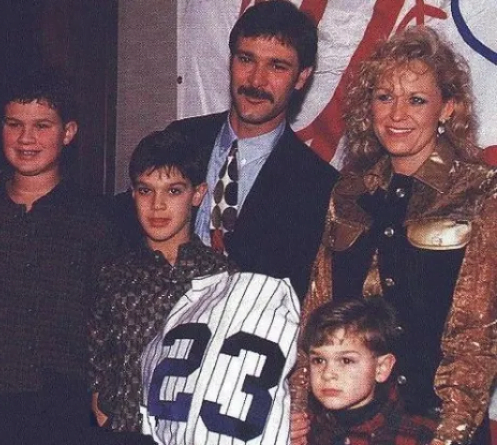 49-year-old Lori Mattingly was born Lory Lynn McClarney on February 2, 1971, in Evansville, Indiana; she is one of the children born to the late Phyllis McClarney, a former assistant teacher at Vogel, Stringtown.
Lori's sisters are Vicki Beck and Trena Morris. Her mom Phyllis passed away on March 10, 2014. She was 81.
Don Mattingly was trying to start over after his messy divorce when he met Lori at a bar or restaurant where he was watching a Dodgers game during the first half of the 2008 season.
"I'm sitting there watching the game, not really caring about people around me," Mattingly said. "Then I see this girl walk across the room. She's beautiful. I think, No way she's from Evansville."
They started dating not long after they met, tied the knot on December 10, 2010, in  Evansville, Indiana. They welcomed their son Louis Riley Mattingly on November 29, 2014.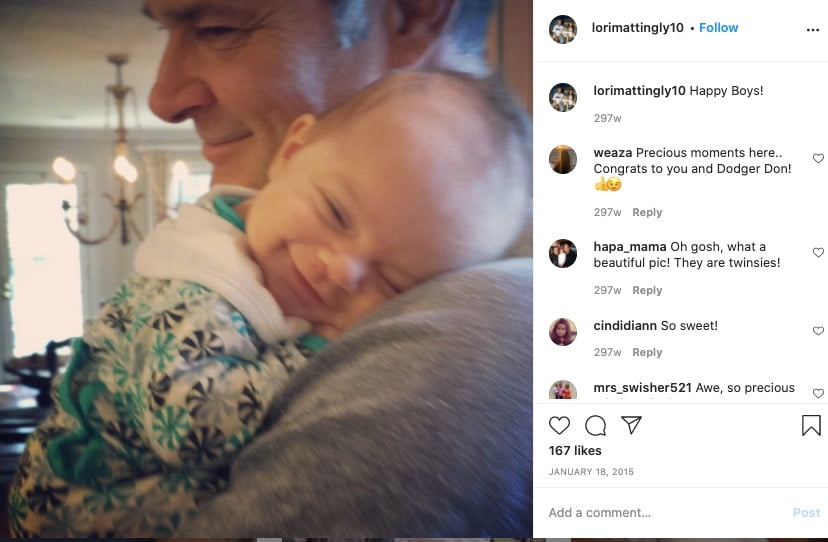 Lori Mattingly has two sons, Reynolds and Isaac Manion from his first marriage to Andrew J. Manion, (m. March 1, 1997).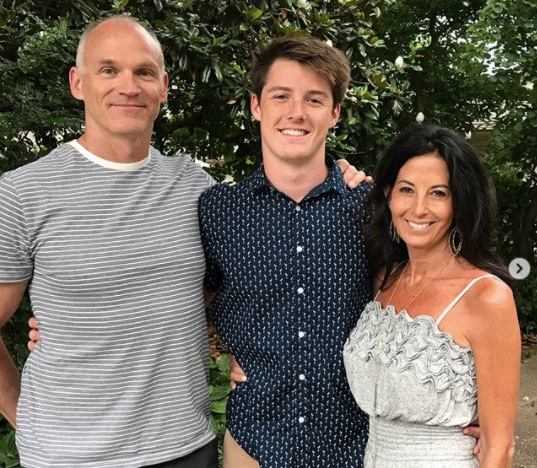 She serves as co-chair at the Mattingly Charities along with her hubby.