It really isn't the best time to be 32-year-old Canadian NHL player Dustin Penner; the 2007 Stanley Cup winner was scheduled to be a part of TSN's trade deadline coverage, but apparently, he's now off the schedule thanks to some ill-advised tweets!
It was announced by TSN that the current free agent,wouldn't be featured for today coverage, due to his not very clever tweets about rape and his girlfriend!
Dustin who later apologized claimed he and his girl were in bed when they came up with the rape joke; the twittersphere however, thought not funny and the backlash began. When are celebs and famous people are going to learn they can't just tweet whatever it pops into their heads right?
Question is now, who is the gal he lost his TV gig for?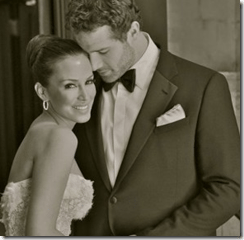 Penner was married to model and actress Jessica Welch. The former couple were married in Montreal-where she was born-on January 30, 2011 during the 2011 All Star break but sadly the couple decided to call it quits after only one year of marriage! It was reported Dustin was hit with divorce papers from Welch in 2012, citing "irreconcilable differences."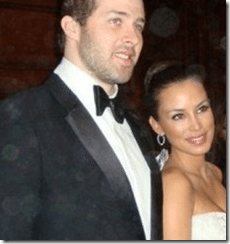 So far, now word on his girls identity, what do you think of the whole thing? Does it mean his NHL and TV career over almost at the same time? He most recently played for the Washington Capitals.
Find him on Twitter here.