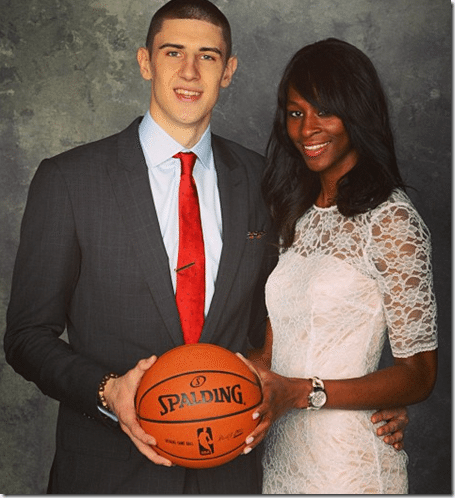 Pretty Essence Townsend is the girlfriend of Ukrainian professional basketball player who currently plays for the Phoenix Suns, Alex Len.
Her boyfriend of a few years now, was involved in a scuffle in last night's game! It all went down when the Miami Heat's Hassan Whiteside retaliated after a shove from Phoenix Suns center Alex Len.The pair were both assessed technical fouls and ejected.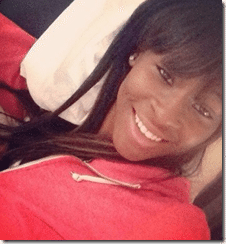 We are sure Essence was somewhere near cheering for her man. The couple have been dating for at least three-years now and are still going strong.
Essesnce who happens to be also, a NBA player, attended University of Maryland where she and Alex met. Townsend, the women's team's tallest player at 6 feet 7, first introduced herself to Alex Len. She spoke slow and loud, emphasizing her syllables so the 7-1 freshman could understand her, even though he barely knew any English and had just arrived in the United States. The rest is pretty much history, they fell in love.
According to an article from the Washington Post, Townsend was raised on welfare by her great aunt in New Jersey, the oldest sibling within the family. She grew up fast, working summer camps to contribute to the family, and basketball was her ticket away.
She graduated with her degree in family science in May 2013 and is currently working on her degree in sociology. You can find her on Instagram here.