Aimee Boone Cunningham
Aimee Boone Cunningham is the philanthropist wife of former NFL player, turned sports commentator and film producer, Ed Cunningham.
Aimee Boone Cunningham and her husband tied the knot in 2014. Born Chet Edward Cunningham on August 17, 1969; the Washington native began playing as a freshman in high school. He became an All American University of Texas football player who was voted most valuable player on the team and later played professional football in the NFL.
Ed played five seasons for the Arizona Cardinals and the Seattle Seahawks. In the late 90's he became a regional college football analyst and in 2006 he was hired by ESPN and began appearing on ESPN College Football.
Ed who has been an analyst for 20-years, stepped down from his ESPN job. Aimee's husband may be the first leading broadcaster to step away from football for not being able to witness anymore, how some of the players keep getting hurt.
Luckily for Ed, wife Aimee probably has his back. The two were married April 6, 2014 in Dallas, according to the Marriage Index published by the Texas Department of State Health Services.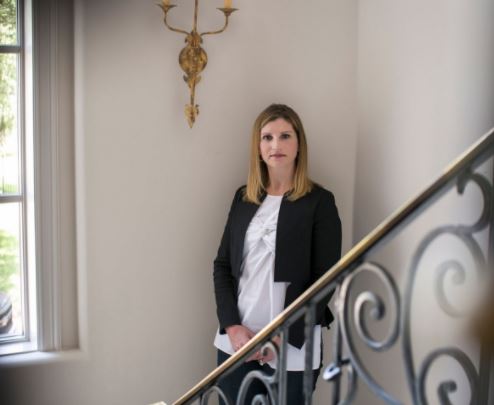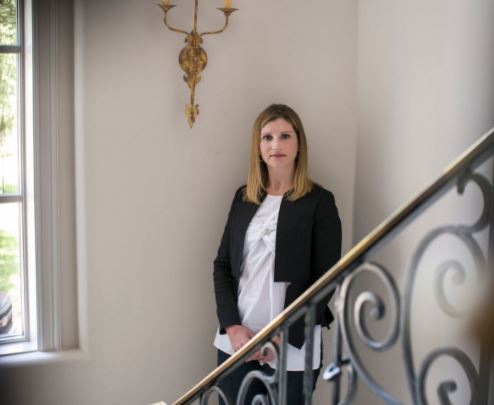 Aimee Boone describes herself as a philanthropist who has worked to raise money for Democratic candidates and organizations. The Austin-based blonde is the daughter of Cecilia Boone –a former PPFA Board Chair.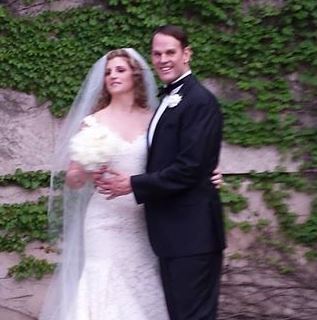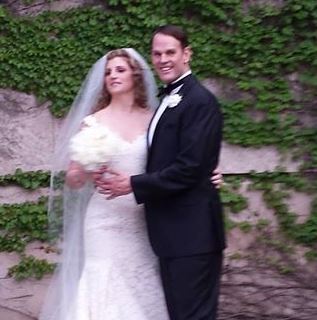 She comes from a wealthy family that makes hefty contributions to candidates and political action committees of Planned Parenthood, other organizations, and the Democratic Party.
Aimee Boone Cunningham is a graduate of the University of Virginia. She worked as a campus organizer for the Feminist Majority Foundation for three years before returning to Texas and Democratic politics.
Aimee currently serves as a PPFA Board Member, and she is also on the board of the board of EMILY's List –which backs candidates who support abortion rights. Her biography on the organization's website states she "has raised more than $38 million for Democratic candidates and progressive organizations in the last 15 years."
Aimee who also serves on The Boone Family Foundation -founded Planned Parenthood Texas Votes and contributed to former state Sen. Wendy Davis' campaign for Texas governor in 2014.
Aimee Boone Cunningham lives with her husband, Ed Cunningham, and their family in Austin.