Elizabeth Fassel
Elizabeth Fassel is the pretty and incredible wife of NFL Special Teams Coordinator for the Los Angeles Rams who was named interim coach after the Rams fired head coach Jeff Fisher.
Mrs. Fassel's husband John was born on January 10, 1974 to Kitty and Jim Fassel. His father a former NFL coach who worked for the Giants, Cardinals, Raiders, Ravens and the Denver Broncos.
Jim and Kitty Fassel were both 19 when they gave their eldest son John Matheson (b. April 5, 1969) for adoption, they reunited until years later. Jim and Kitty married in 1971. (two years after John's birth) and had two more sons John, Michael and Brian and one daughter Jana.
John Fassel graduating in 1999 with a degree in Exercise Science from Weber State where he was a wide receiver. Coach Fassel also holds a master's degree in athletic administration from Idaho State University. Where he also was a graduate assistant and sport science instructor.
His first coaching came in 2000 as the strength and conditioning and wide receivers coach for the Amsterdam Admirals of NFL Europe. He joined New Mexico Highlands University in 2003 and became the Baltimore Ravens' assistant special teams coach in 2005. Three years later he joined the Oaklands Raiders and the Rams three years after that.
Elizabeth Fassel.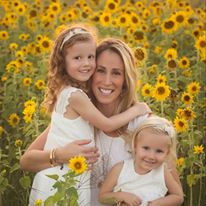 Elizabeth Fassel was born Elizabeth Hollis on June 19, 1981. Mrs. Fassel a former college soccer player training to be in the secret service met her husband in December, 2006 and married on June 30, 2008. Together they have two adorable daughters Lila and Avery.
Elizabeth is a beauty consultant for the Beauty Counter.