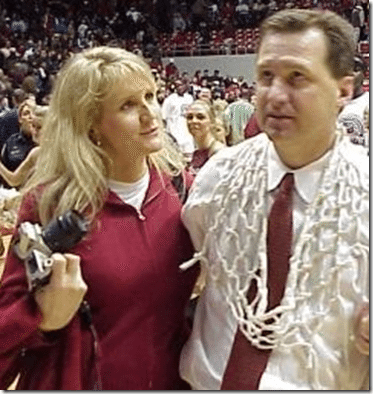 Meet Elizabeth Gottfried, the lovely wife of Mark Frederick Gottfried, former NBA player and current North Carolina State University's head coach.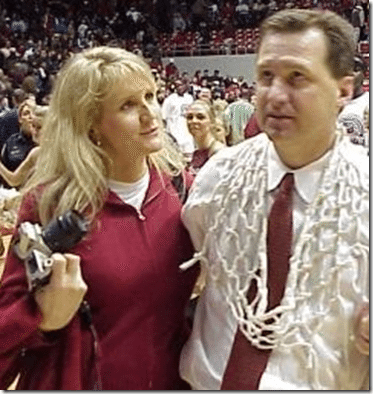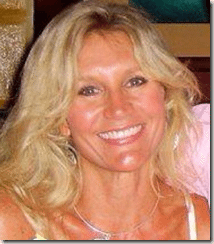 Elizabeth and Mark are college sweethearts, they met while attending college at Alabama, at a Fellowship of Christian Athletes meeting. At the time he was a hot-shot guard on the basketball team, known for his three-point shooting. They tied the knot four years later.
She and her husband are the proud parents of five children, sons Brandon Gottfried, Dillion Gottfried, Aaron Gottfried, Cameron Gottfried and daughter Mary Layson Gottfried. Having five kids pretty much sums up the blonde's duties.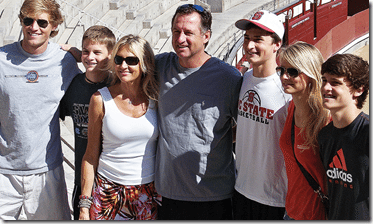 Below pictures of proud father along with only daughter, Mary Layson and with son Cameron.
She is a very supportive wife and mother and quite active in social media, Elizabeth says about herself on Twitter "Mom of 5, that pretty much sums me up! tennis, studying the Word, being immersed in His Grace, watching my kids compete and excel: JOY!"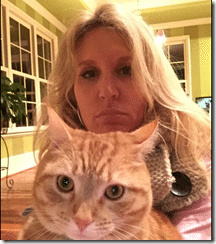 Daughter Mary is studying fashion and textile management at NC State and last year she spent a semester abroad in China. The family of seven, spent 11 years in Alabama but were excited about the 2011 move to North Carolina.
You can find the lovely mom of five on Twitter here.