Elizabeth Marks
Elizabeth Marks is the outstanding winner of the Invictus Games! Marks or Sgt Marks, won all four swimming events. Prince Harry –who came up with the idea for the games –placed the 100m freestyle gold medal around her neck.
Elizabeth Marks entered at the Invictus Games in Orlando for injured military personnel and veterans.
The 25-year-old, Arizona native did something even more cool than just winning the gold medal. Back in 2014 Elizabeth Marks became gravely ill when she collapsed with a lung condition during the eve of the first games in London. She was treated by Papworth Hospital staff and said: "They absolutely saved my life and I can't thank the UK enough"
And that's the reason why she chose to give her 100m freestyle gold to the hospital as it had been touched by Prince Harry.
Elizabeth Marks might be young and at 25 she has been through what many soldiers have to face. Sgt Marks has served in the US army since she was 17, but in 2010 suffered a serious hip injury that left her with no feeling in her left leg.
For soldiers getting injured is part of the job, but two years ago, Marks was near death after arriving in the UK for the games. She said about the scary moment
"I was in hospital in London and went into respiratory distress syndrome, they shipped a team down from Papworth who put me on to ECMO (extracorporeal membrane oxygenation) life support and that ultimately saved my life,"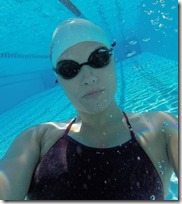 Elizabeth Marks is the daughter of James Marks who is a Vietnam veteran. She became a combat medic and member of the U.S. Army.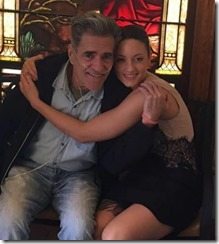 Marks joined the Army at age 17 in July 2008 in Prescott Valley, Arizona. Her goal was to care for injured Soldiers as a combat medic, a role she carried out until she was injured.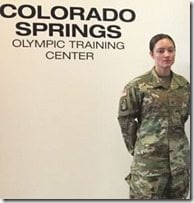 She began swimming in 2012. The water was a means of rehabilitation for the bilateral hip injuries she sustained in 2010 while deployed to Iraq. Marks underwent three surgeries to restructure her hips and regain enough mobility to walk. Swimming was not only a therapeutic endeavor but a challenge that Marks immediately fell in love with.
Earlier this year, Marks, who is a member of the World Class Athlete Program of Fort Carson, Colorado, set a new world record in the 50-meter breaststroke in the SB7 division, a disability swimming classification, during the first day of the Jimi Flowers Classic in Colorado Springs, Colorado.
Elizabeth Marks, was named to the 2016 U.S. Paralympics Swimming National Team.
You can find Elizabeth Marks on Facebook here.